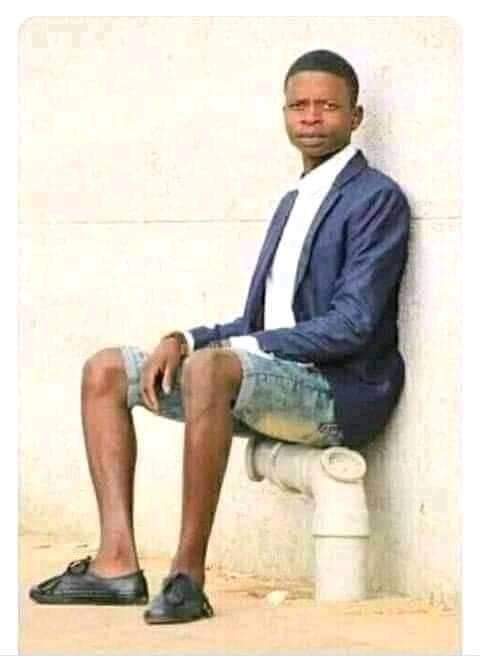 Opinion.
Talk about hiding in plain site. This is the thinking of many people after seeing this picture. Prophet Bushiri has been on the run from the South African authorities after he was granted bail.
The court granted Sheppard Bushiri and wife bail subject to strict conditions. Of many conditions given to the Bushiris was restricted travel. But that has not stopped him and the wife from running away.
A picture is doing the rounds on social media with a Bushiri lookalike. The young man looks ordinary and he is sitting on the sewer pipe just minding his business.
Some people believe Bushiri may be in the country hiding in plain site, for his safety. Sheppard Bushiri alleged that his life was in danger and chose to leave for Malawi where he believed he would be safe.
This picture was shared in jest, but it is not inconceivable that Bushiri might be in the country as a state witness under witness protection.
The Malawi government is in the process of extradition of the Bushiris back to South Africa.
Content created and supplied by: TheeMentalist (via Opera News )