Zimbabwe's potential to become a model African state, leveraging its abundant natural resources to create a truly inclusive society, was widely regarded at the time of its independence. Unfortunately, poor and frequently predatory government squandered this potential, leaving society with limited chances for success. Zimbabwe's youth are currently facing a totally different future from that which was promised at independence and again following the "new dispensation" in 2017. The country is still in a fragile position today, with chronic poverty, high levels of formal unemployment, an overreliance on the informal sector, a near-bankrupt state, and widespread corruption.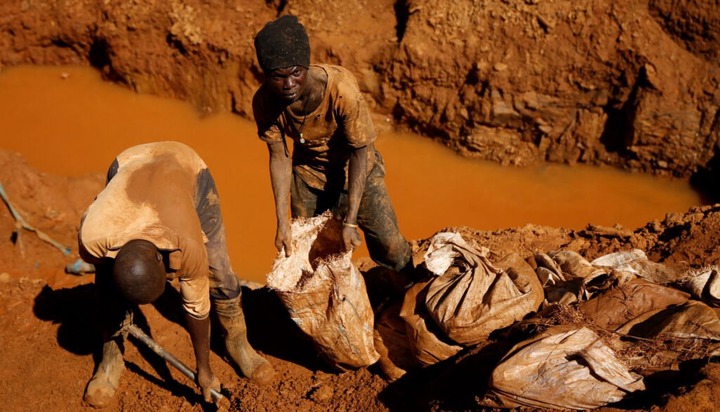 Declining state capability not only harmed ties between the state and society, but it also fueled a rise in resource rivalry, resulting in increased polarisation within society. Finally, this state of continual fragility inside a society marked by trust deficiencies and a people left to its own devices has shattered social cohesiveness and continues to pose a threat to social and political stability. For millions of people who are economically marginalised, the informal economy (which has its own set of vulnerabilities) has been their only option for survival. Zimbabwe now faces the next decade, with a disproportionately youthful and vulnerable population navigating deteriorating living circumstances and little opportunities for gainful employment.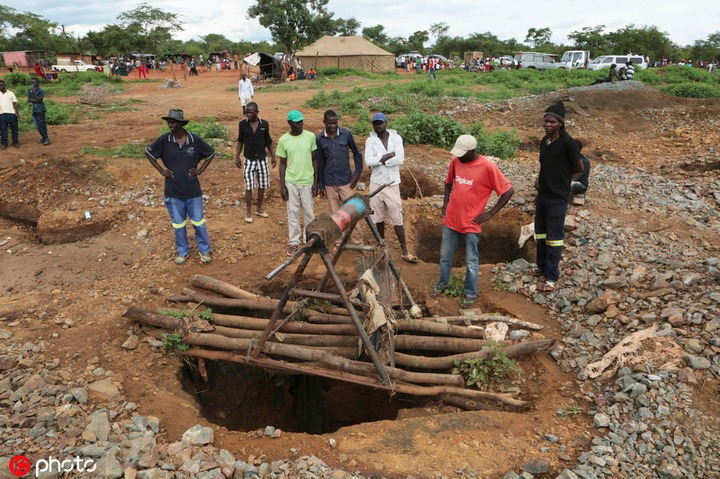 According to recent study from the Institute for Justice and Reconciliation (IJR), youth are now being pushed to engage in risky and sometimes violent activities in order to earn money. Competition for scant resources, poor levels of human development, and a lack of possibilities in the formal economy have resulted in an influx of youth, politicians, gangs, and other players participating in the illegal economy, where people are involved in violence. Illegal mining sites are one deadly manifestation of this reality. Desperate youngsters, as well as political elites, illegal gold purchasers, unscrupulous intermediaries, and criminals, have been drawn to artisanal small-scale gold mining (ASGM).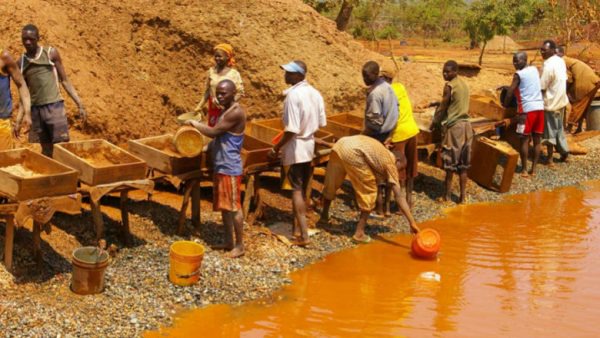 During the country's most difficult economic crisis, between 2005 and 2008, serious violence in artisanal mining was first seen in alluvial diamond mining in the Chiadzwa district of Manicaland province. The district of Kwekwe in central Zimbabwe's Midlands province was one of the areas investigated. Originally founded as a mining town in 1898, repeated waves of economic collapse and structural modifications led mines to downsize and finally close, displacing thousands of people. Because of the tempting gold prices offered by illegal gold buyers, the ASGM in Kwekwe became the sole profitable choice for the unemployed. Despite the fact that artisanal mining was decriminalised in 2014, it has created pockets of lawlessness that have become hotbeds of insecurity and violence.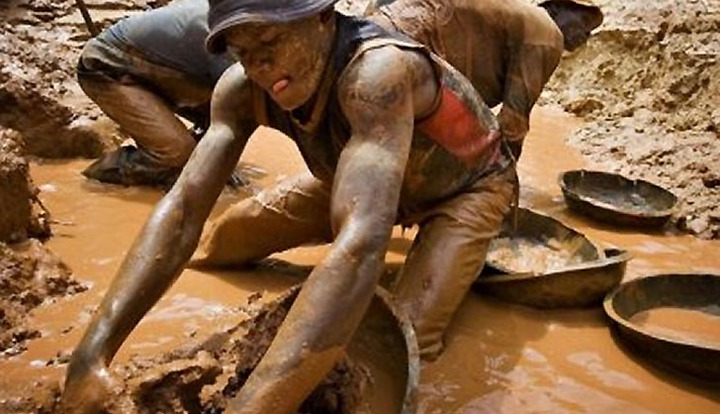 Today, it is estimated that over one million individuals in Kwekwe make a living from illicit mining. With such a massive influx of people to the area, there has been an increase in ethnic variety, which has resulted in tensions fueled by the sector's disparate interests. Women are also flocking to Kwekwe to sell artisanal small-scale gold miners (ASGMers) a variety of goods and services, ranging from food and clothing to transactional sex. Politicians, illegal gold purchasers, intermediaries, runners, and criminal syndicates are also involved. In the Kwekwe area, the involvement of crime syndicates has resulted in an increase in violence and murders. Evidence suggests that different players are fighting violently to control resource-rich areas.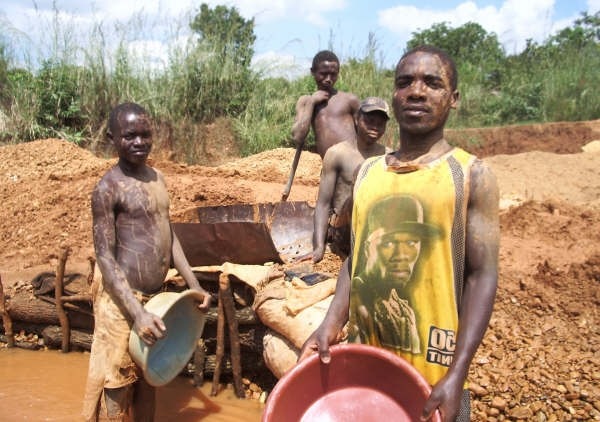 The growing number of ASGMers, as well as the sector's informal nature, have contributed to the continuous chaos and instability. Machete-wielding gangs, Mashurugwi, who are mostly underprivileged teenagers who have turned to violence and theft in mining districts, could be explained by economic injustice. The Armed Conflict Location and Incidents Data (ACLED) project, which provided the data for this study, demonstrates that this environment has resulted in a progressive increase in conflict events over the last ten years. An increase in the number of "attacks," "armed conflicts," and "mob violence" is mostly to blame for the spike in violence.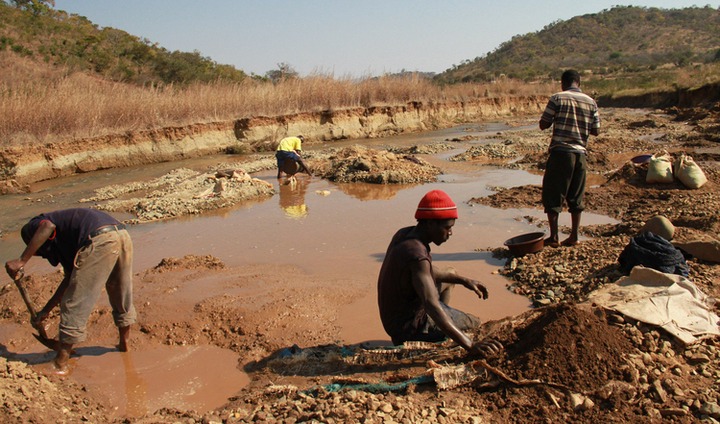 Gangs, especially the Al Shabaab group, are prominent players in Kwekwe. They have significant ties to several of the province's top ruling party officials. Other criminal gangs include the Mbimbos, Magombiro, and Mabhudhi, who use machetes and weapons to plunder gold ore or demand rent from ASGMers. As a result, ASGMers have formed defence syndicates to defend themselves from criminal gangs, equipping themselves with machetes and pistols. ASGM's rise and growth can be linked to Zimbabwe's economic downturn, increased unemployment, and poverty.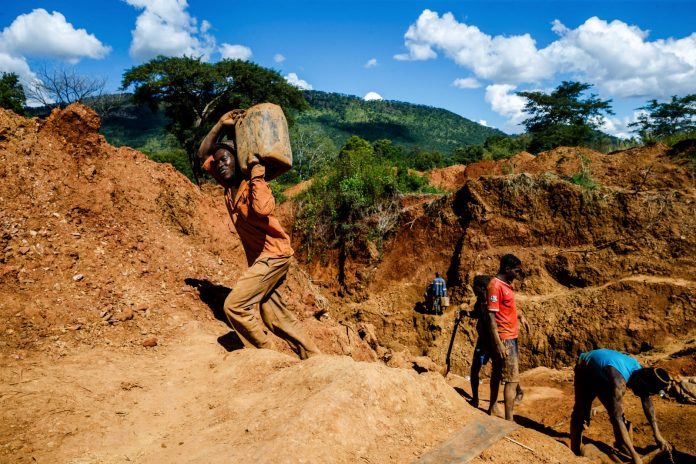 The government has also let the situation to worsen by turning a blind eye to ASGMers' operations, despite the fact that the industry currently supports the livelihoods of many families. Its unregulated nature has fueled an upsurge in metals and mineral smuggling, with much of the gold produced by ASGMers being smuggled out of the nation. As a result, the country receives no fiscal advantage. Gold worth $1.5 billion is reported to be smuggled out of Zimbabwe each year. Despite the fact that smuggling denies the government much-needed cash and foreign exchange, the government has identified gold production as a vital contributor to its Vision 2030.
Zimbabwe is also losing its natural heritage as a result of mining, which has caused tremendous environmental devastation across vast swaths of territory. Alluvial mining has devastated more than 155 kilometres of the bank of the Mazowe River in the Mazowe area, another popular place for illegal mining. Parts with very deep trenches and extensively silted sections are among the damaged locations. ASGMers have redirected the river in several places. The river's aquatic life, farmers, wildlife, and cattle have all been harmed by these operations. Water quality and supply in towns like Bindura and Glendale are also impacted. Because of the excessive usage of poisons like mercury, the communities now require additional chemicals to filter their water.
To counteract the threats posed by these unlawful mining sites, multilateral entities such as the SADC and the AU must promote research and fact-finding connected to illegal mining operations. To better understand the circumstances and impacts of the ongoing and escalating illegal mining across the country, immediate attention and additional research are required. When pollutants like mercury contaminate water, prompt action is required to protect people, aquatic life, wild animals, and agricultural animals. Environmentalists and impacted communities must also be aided in their efforts to find long-term solutions. The international community should also consider imposing targeted sanctions on the illegal gold trade.
This, in combination with human development programmes for adolescents who are driven into the illicit trade owing to a lack of other opportunities, can serve to mitigate the illegal trade's impact on youth. Poor governance, on the other hand, lies at the root of these areas of insecurity, which has destroyed the formal sector and left youngsters with little possibilities for prosperity. Unchecked young unemployment in a state where patronage is mostly accessed through the ruling Zanu-PF party is an option for some, but most youth are forced to work in the informal or illicit economy, or seek labour in other countries where they are no less economically and socially vulnerable.
Scarcity, if anything, is at the root of dangers to stability, and it is critical that the government encourages private sector and human development. This means it should focus on improving governance so that its primary mission is to serve society. Without this, scarcity will continue to pose a danger to society's social fabric. As a result, as the regional body, SADC should vigorously promote this agenda. It plays a significant role in holding the Zimbabwean government accountable to good governance norms, which is also critical for the region's long-term peace and prosperity.
Sources:
https://mg.co.za/opinion/2022-05-24-zimbabwes-youth-caught-between-patronage-and-plunder/
Content created and supplied by: MBCNetwork (via Opera News )
Opera News is a free to use platform and the views and opinions expressed herein are solely those of the author and do not represent, reflect or express the views of Opera News. Any/all written content and images displayed are provided by the blogger/author, appear herein as submitted by the blogger/author and are unedited by Opera News. Opera News does not consent to nor does it condone the posting of any content that violates the rights (including the copyrights) of any third party, nor content that may malign, inter alia, any religion, ethnic group, organization, gender, company, or individual. Opera News furthermore does not condone the use of our platform for the purposes encouraging/endorsing hate speech, violation of human rights and/or utterances of a defamatory nature. If the content contained herein violates any of your rights, including those of copyright, and/or violates any the above mentioned factors, you are requested to immediately notify us using via the following email address operanews-external(at)opera.com and/or report the article using the available reporting functionality built into our Platform See More