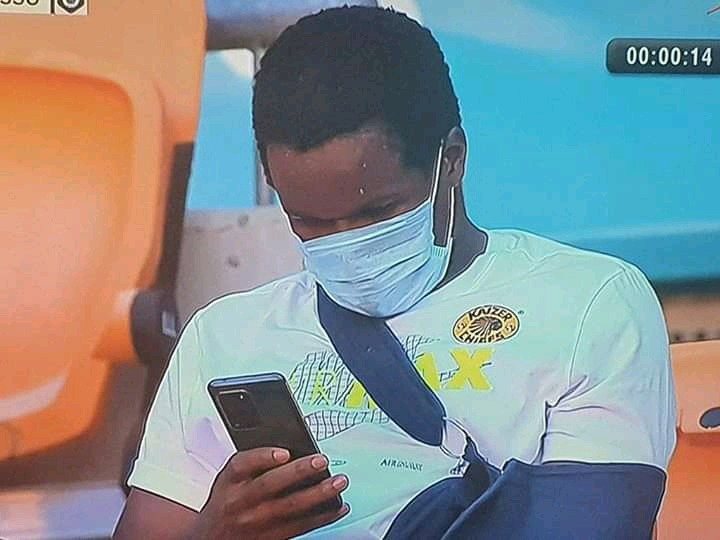 The Zimbabwean international midfielder Willard Katsande has had great game today, The defensive midfielder was all controlling the game and making it easy for players like Nkosingiphile Ngcobo to showcase their talent.
Many people was surprised to see Willard Katsande on starting eleven after along time, and some were evwn complaining calling Gavin Hunt sort of names, but immediately the game starts yoy could see the dedication on his play. He was even taking players on and trying score a goals.
It was an unfortunate situation for Kaizer Chiefs to lose the anchorman after he got injured while making a necessary tackle to stop Mahashe from scoring, Katsande fell down by his left shoulder and he had to be substituted by Cardoso. Katsande immediately went straight to dressing room and change and he came back to stand.
But he was caught in Camera while he was on his phone for most of the times than watching his teammates who were still trying to win the game, and it really looked unprofessional for a player of gis calibre.
Content created and supplied by: MathohoJ (via Opera News )