Men cheat like nobody's business. Some women have even accepted that they will eventually get cheated on, so they don't overreact anymore. That was the case with a young baby mama whose man got married behind her back, while in a serious relationship with her.
The sad truth is that, this happens more times than you can imagine. Women have shared their sad stories of how their partner of years recently married or paid lobola for their girlfriends of a few months.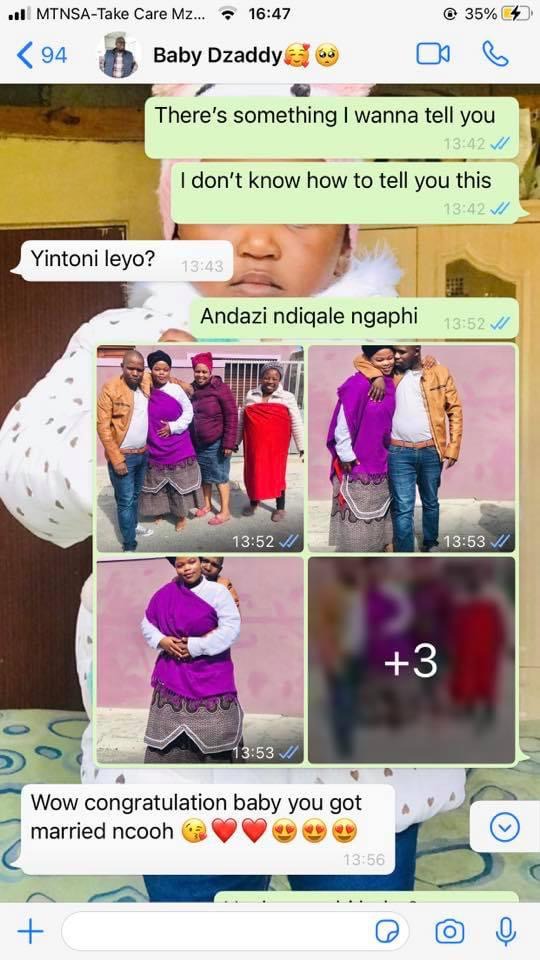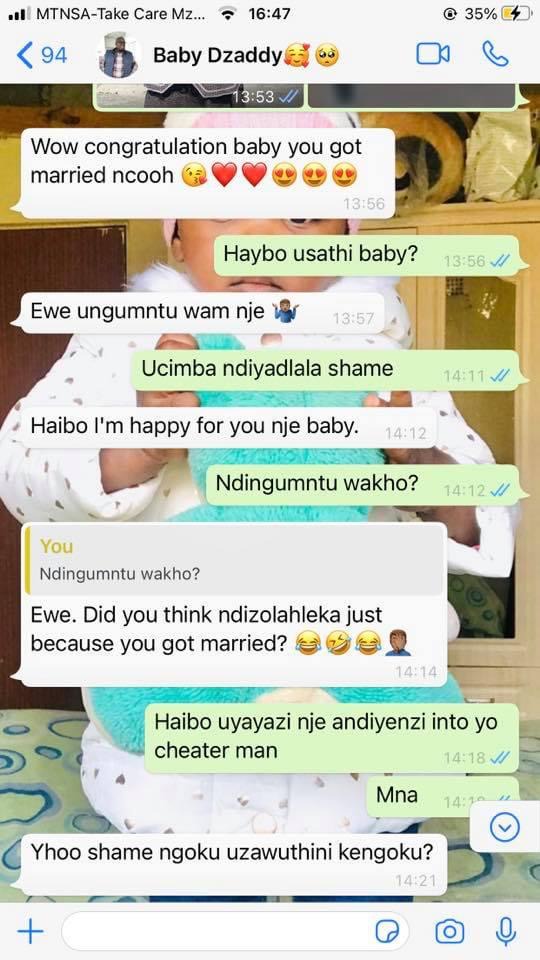 It stems from what women were taught by their parents, at a young age. They were taught to preserve (ukubekezela).
It seems like this lady is immune to his infidelity, because she was very unphased when he told her that he was a married man now.
The screenshots of the WhatsApp conversations were posted on Facebook by Esam Akhona Ngxekana. The Facebook post was share by Mpumi Noxy Leloh Myeni.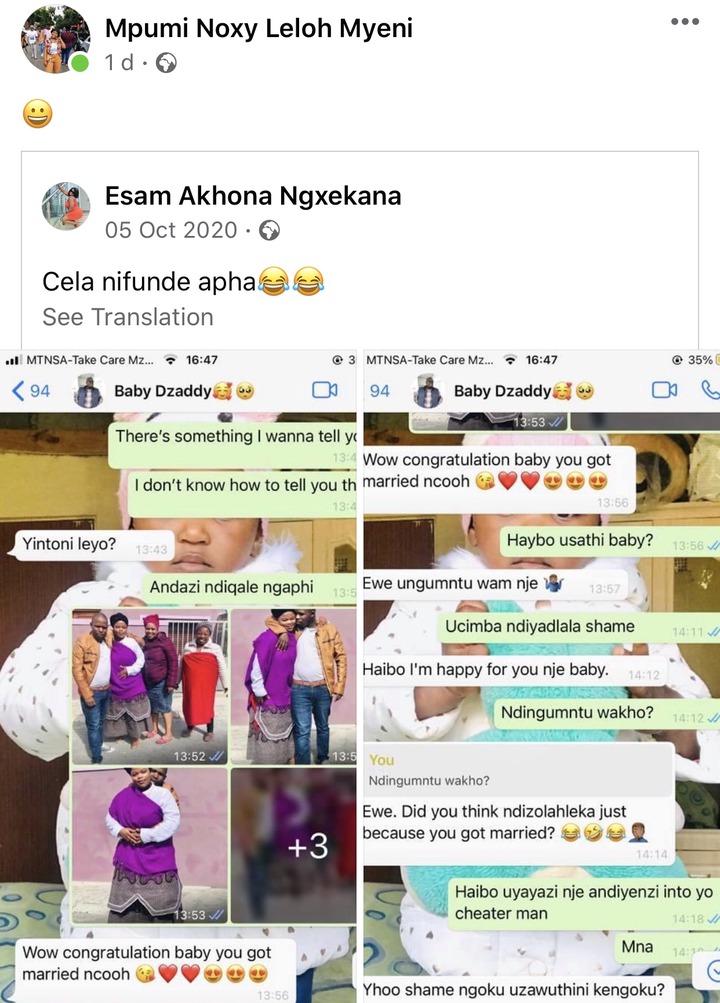 Content created and supplied by: nqobilem_ (via Opera News )