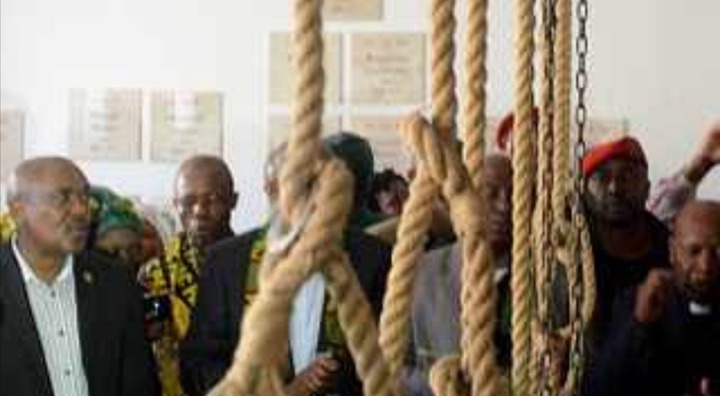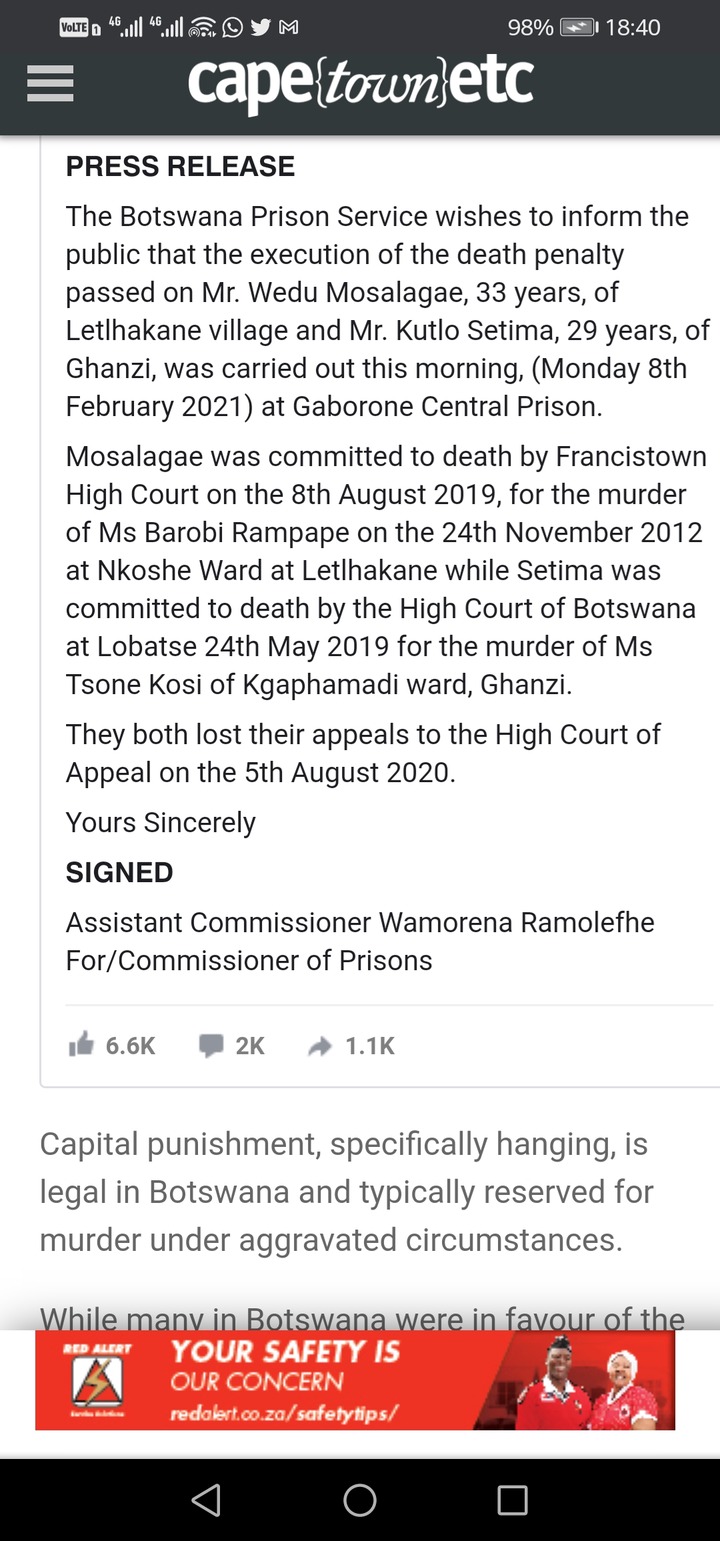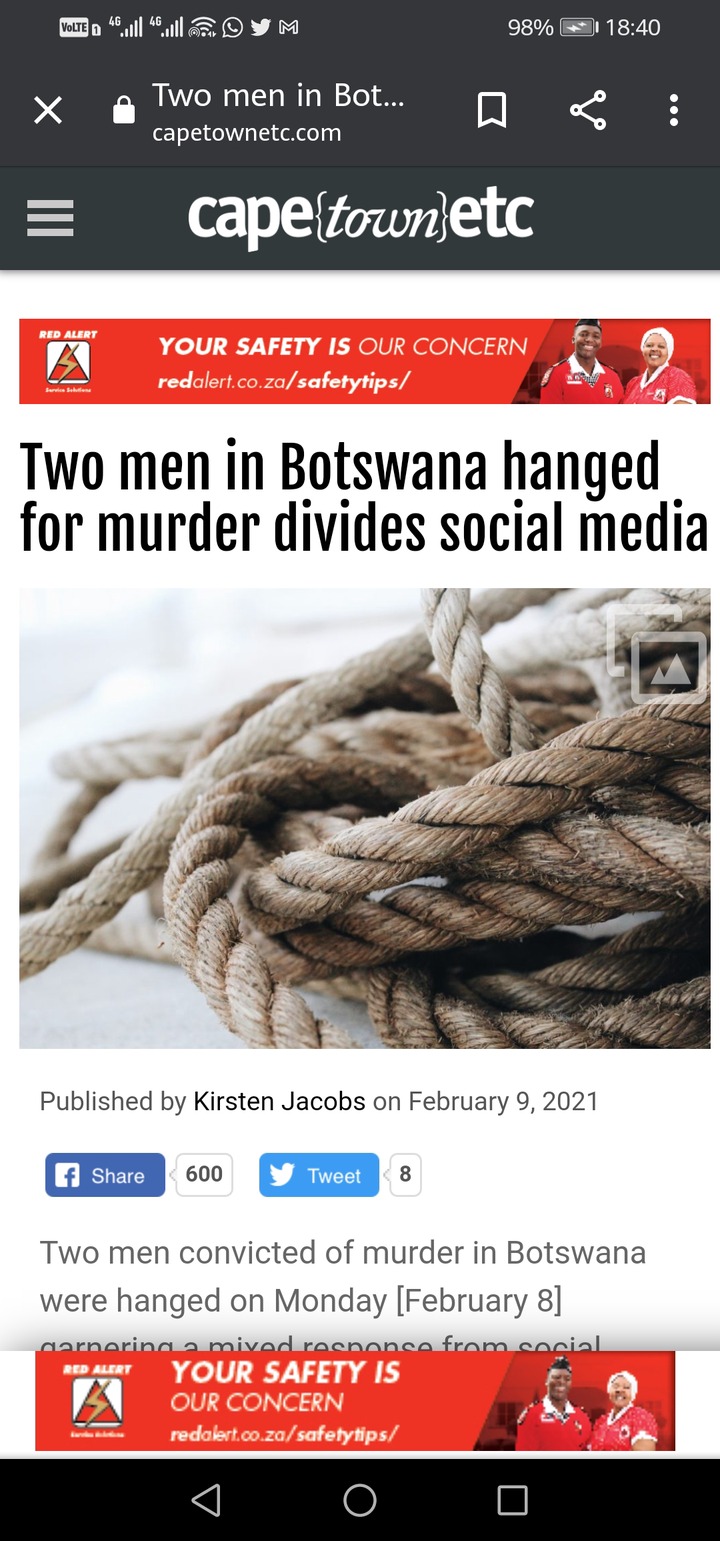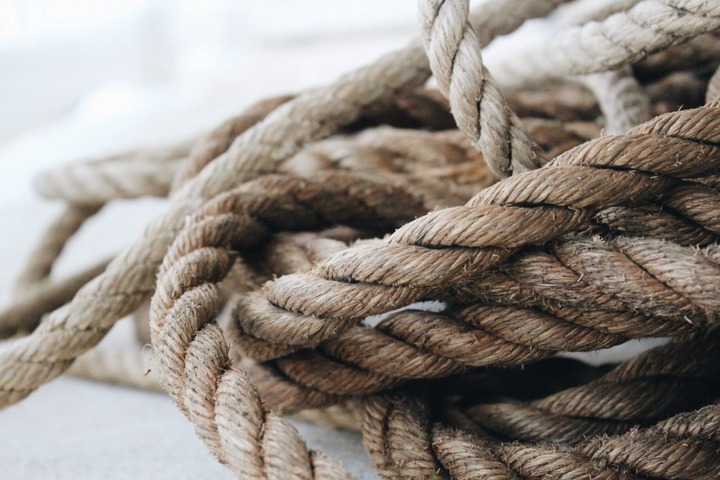 Country and the world left shocked when two men were sentenced for death penalty after convicted of murder.
Botswana hangs two men who murdered women, drawing mixed reaction on social media.
Botswana Prison Service said Wedu Mosalagae, 33, of Letlhakane village and Kutlo Setima, 29, of Ghanzi, were hanged at Gaborone Central Prison on Monday.
This brings confusion and division on how this is possible in a democratic state. Many country who follows democratic principle has the right to life which it doesn't limited by any chance.
Botswana government doesn't stress much, what they want is to keep the crime rate in a lower level by having hush punishment.
Some people think this is too much while others feel it is the best punishment. Many south african even take it to social media to call South African government to follow the suit as they feel it's the only way to reduce crime rate in South Africa which is too high.
Content created and supplied by: Mukona94 (via Opera News )