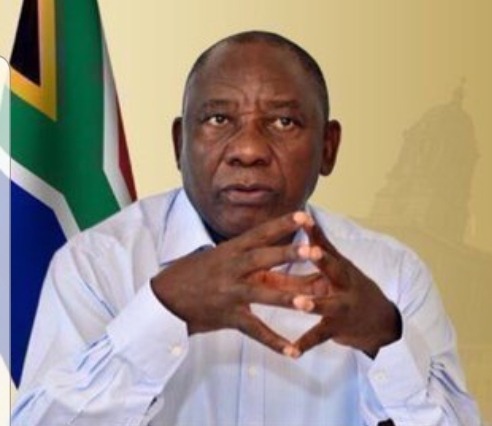 President Cyril Ramaphosa said the economy is already showing signs of a strong recovery, just yesterday, they received new results from the third wave of the NIDS-CRAM survey.
That tweet did not please a lot of tweeps, they said they do not expect him to tell them about economy showing signs of recovery, they need to see it for themselves but so far they are still not employed somewhere and he will tell them that they are not employed because of Corona.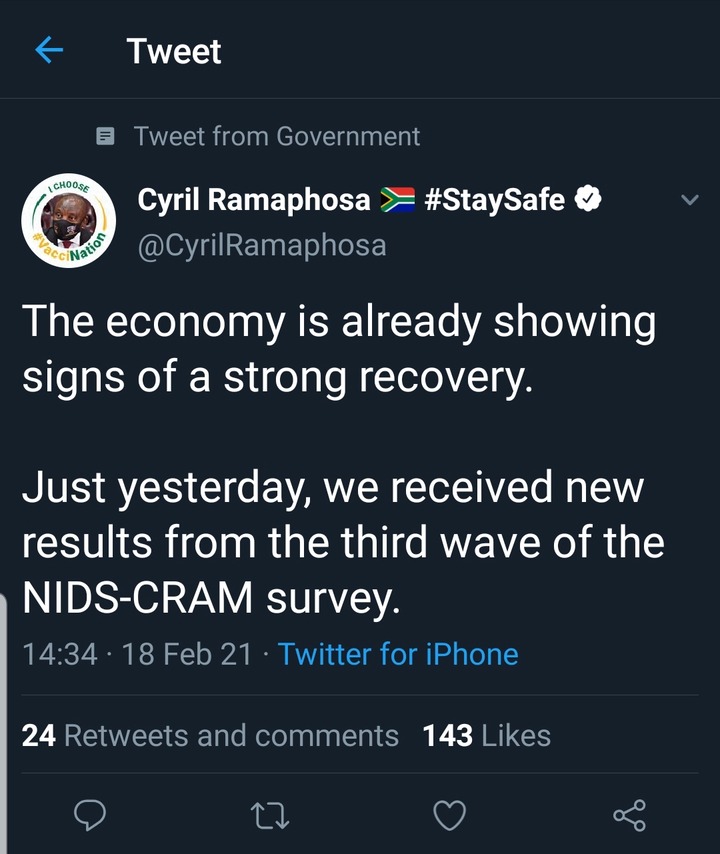 It does not make much difference to millions that lost their jobs, and are now swimming in debt...instead of doing things for themselves, they have to clear their debts.
People are still recovering from the second wave but already they have to prepare for a 3rd wave, some even went on to say that they do not care about the economy anymore because they have already lost their parents so this is just pointless.
Source: https://twitter.com/CyrilRamaphosa/status/1362380017351671809?s=09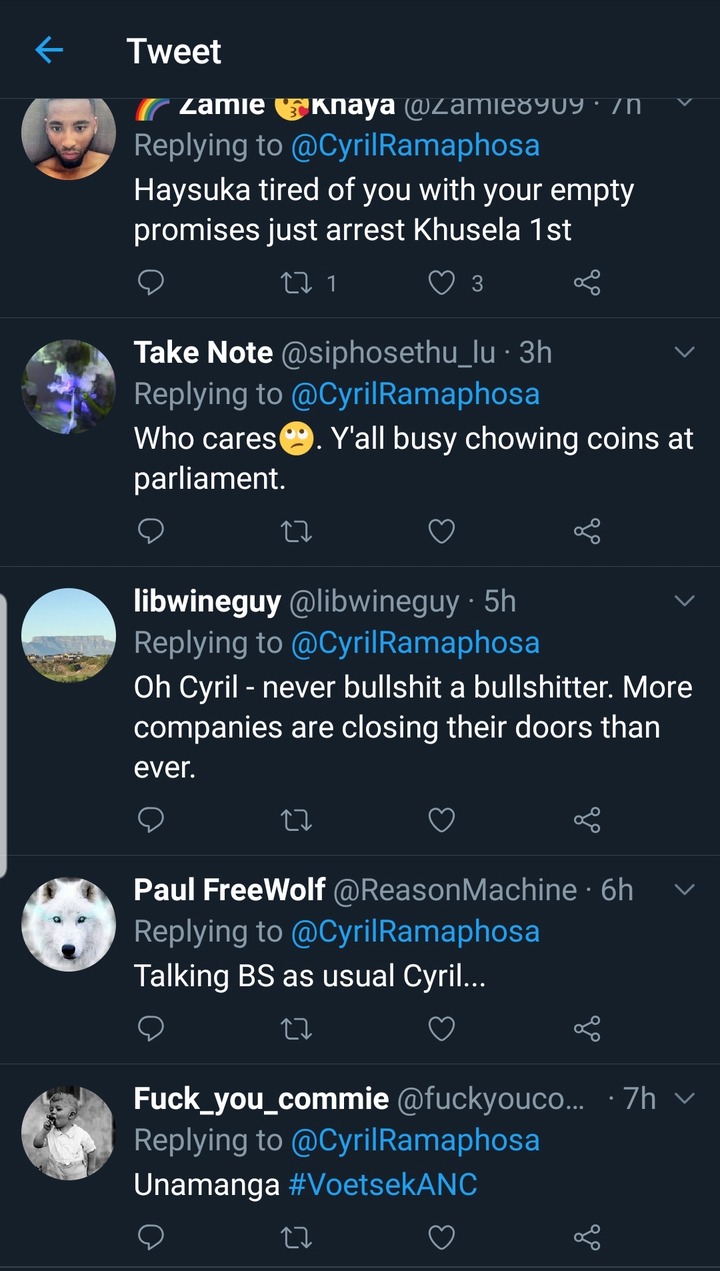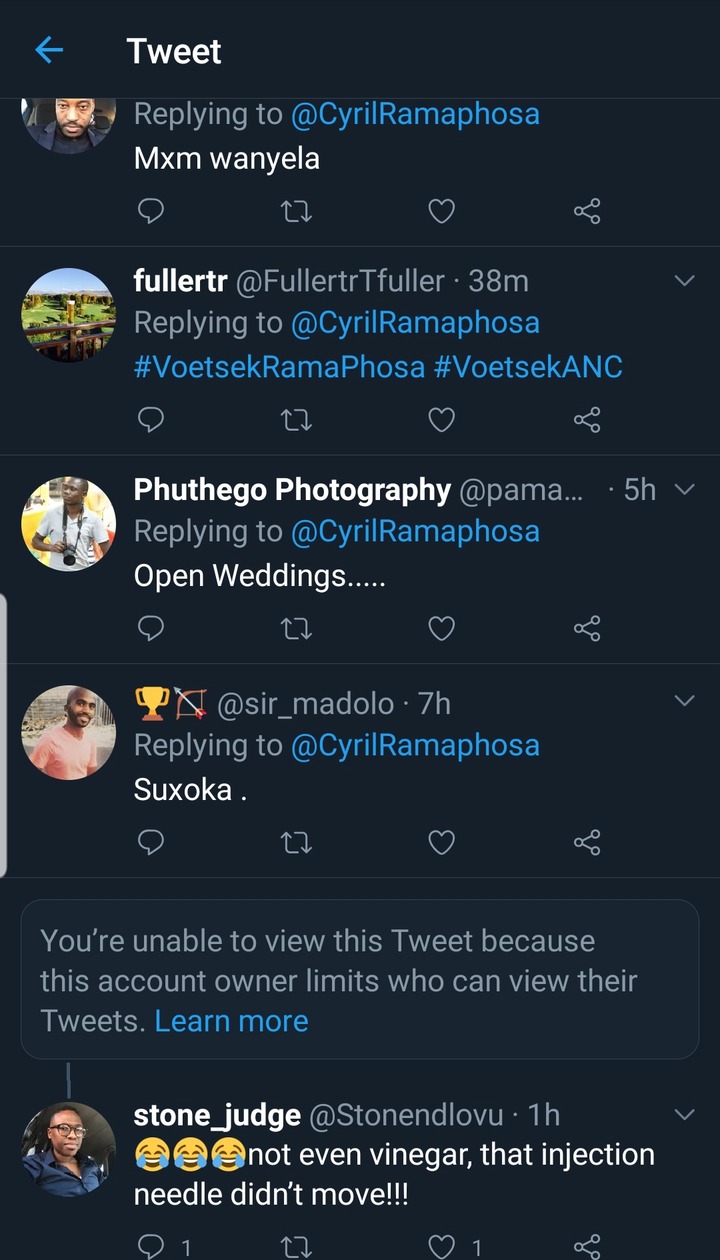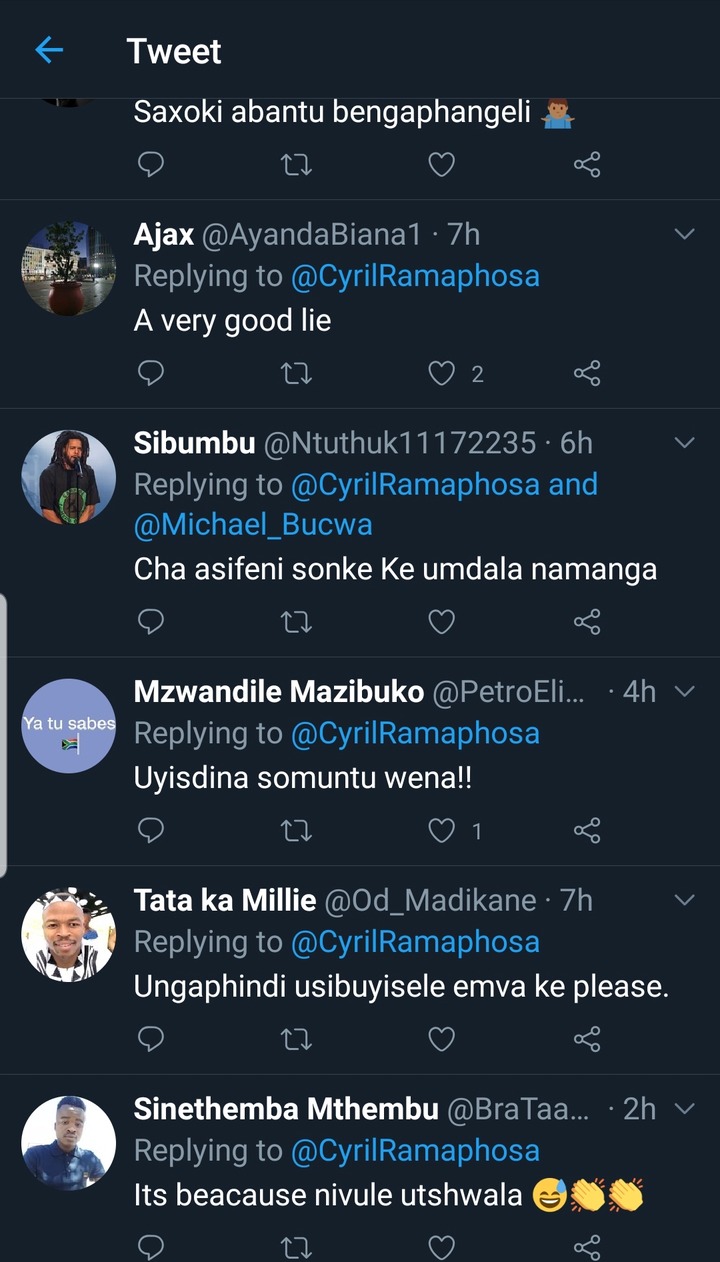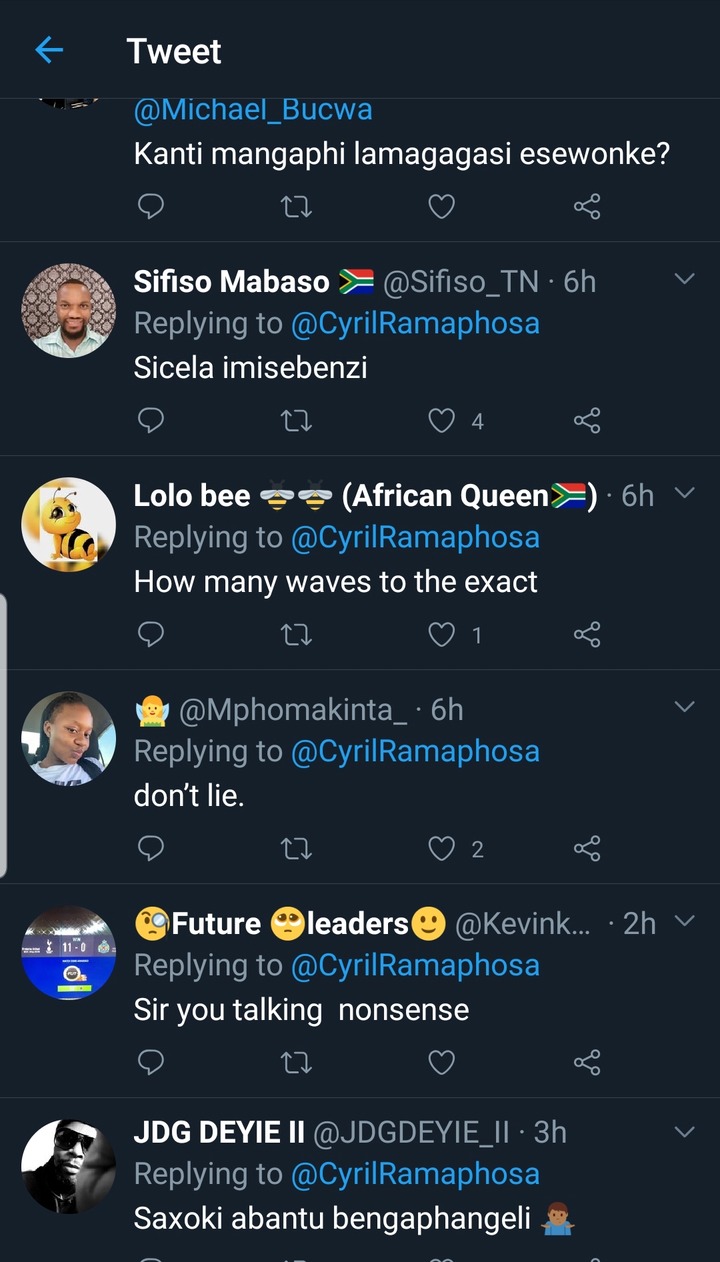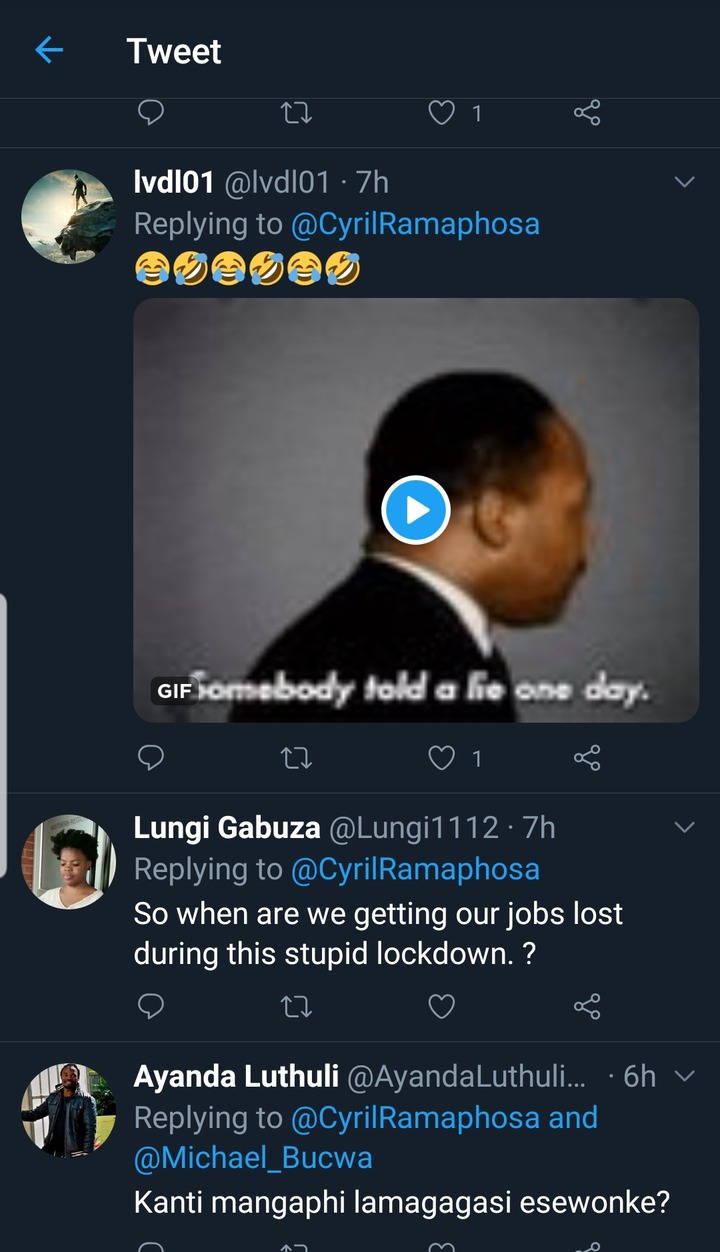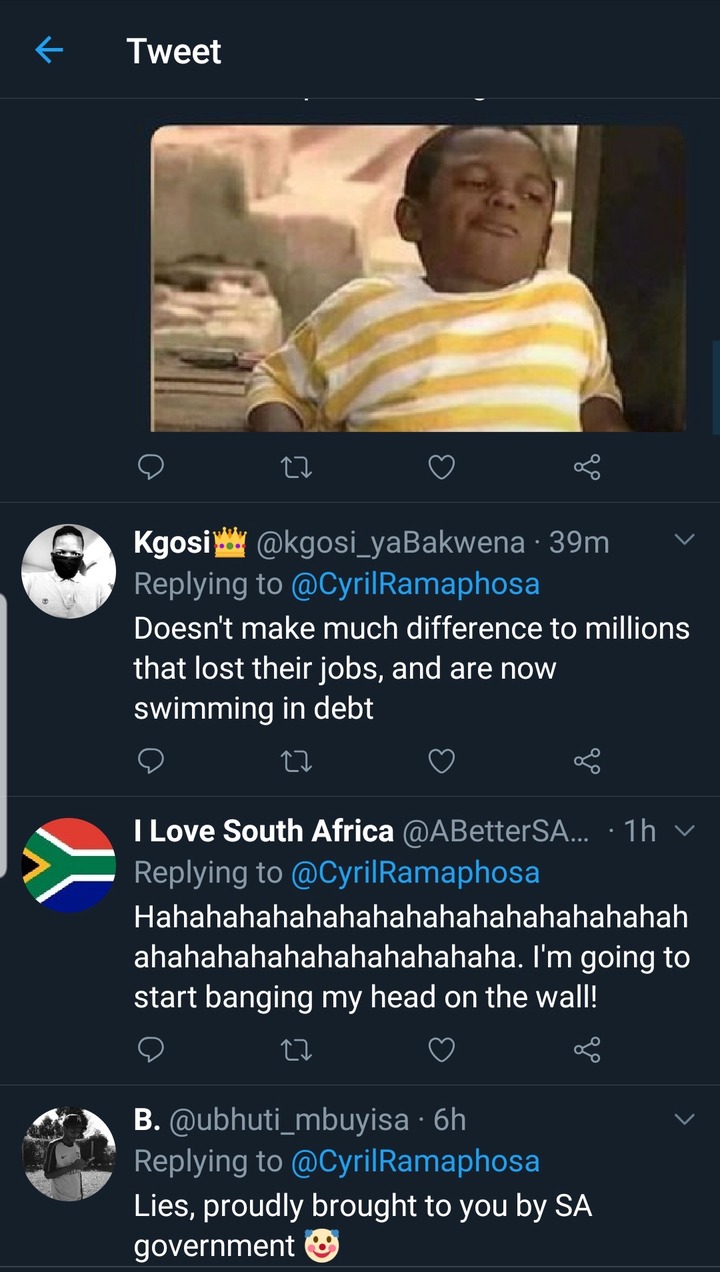 Content created and supplied by: Thee_Hub (via Opera News )