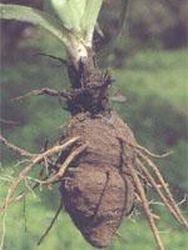 Source: https://mzansigossip.com
A lot of people have found, themselves struggling in marriages. Without knowing how to get help. This happen as people don't seek knowledgeable from the old folks. The only place they normally reach out, to us friends. Who inturn misguide them.
As I had problems in my marriage I had nowhere, to go but to consult with the elders. What they told me was that, nothing will ever work for me. Unless I believe in my traditional way, of dealing with relationship fights. The lady told me that once I use African potato, there will be less fights at home.
She went on and told me that her husband, would come home from work. Instead of coming home with happy face, the guy would cause an argument. This was due to the use stress he had from work, the herb gave him piece of mind. Without a doubt I took the advice and had a drink myself, after boiling the mixture.
Content created and supplied by: wegoNews (via Opera News )