The issues around Zuma and his legs battle is getting more
The MKMVA vowed that Zuma will not be arrested and proceeded to travel to Zuma's ikandla residence to protect him for being arrested. The imminent arrest of Zuma comes post his refusal to appear before the state capture of inquiry for Questioning. Zuma utterly refused to appear before the state capture and refused even after being ordered to by the Court with the statement of arrest should he refuse.
Zuma refused and even said that he is not afraid of being arrested and accusing the state capture for witch Hunt against him.
The chairperson of the state capture asked the court for the arrest of Zuma on charges of Contempt. However the MKMVA saidare furious and will not allow Jacob Zuma to be arrested, as for now the MKMVA and others are camping around ikandla to protect Zuma from any arrest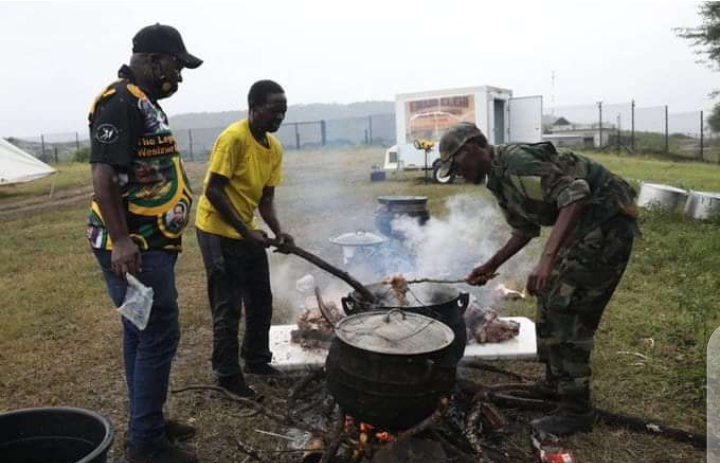 Screenshot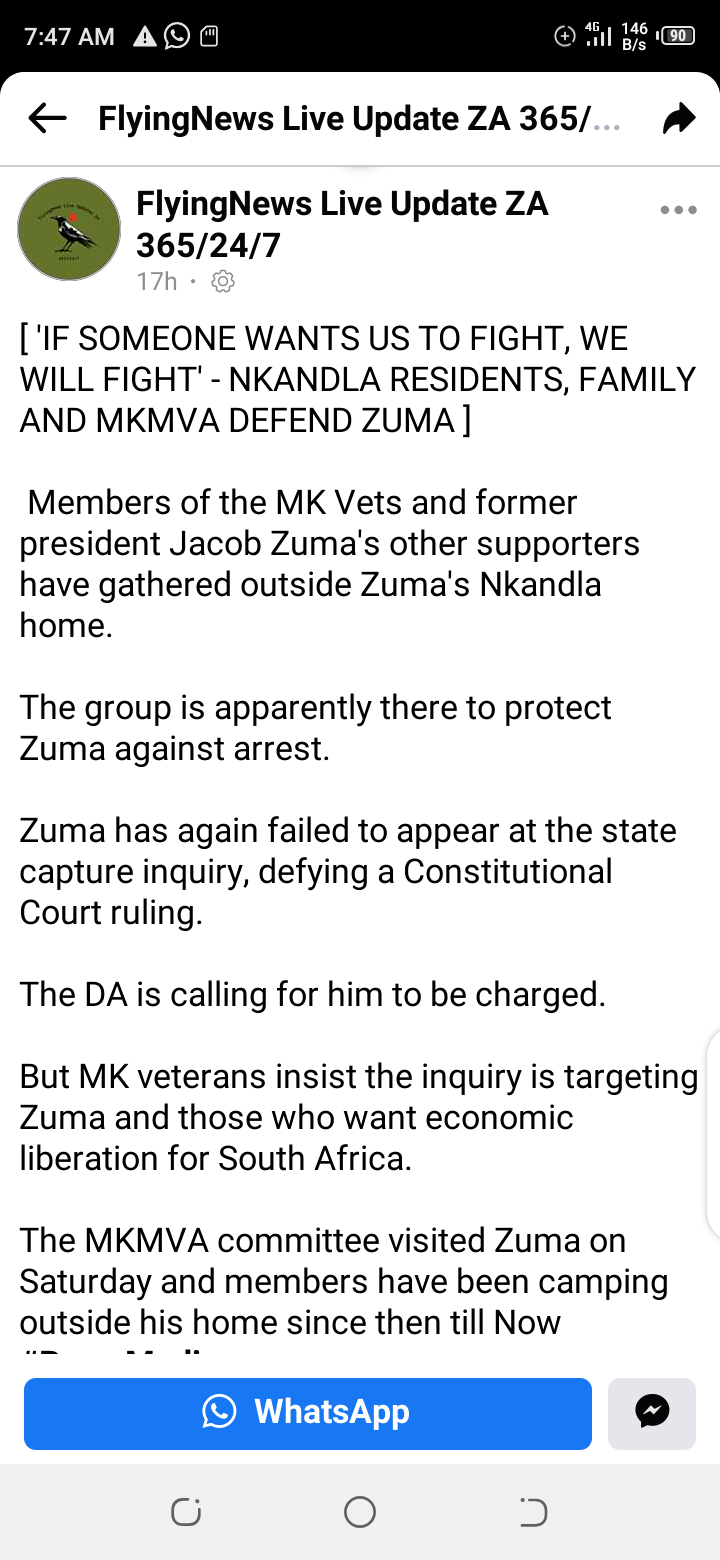 Screenshot
For News Updates:
TheExceptionalJournalist
Thank you
Content created and supplied by: Theexpectionaljournalist (via Opera News )