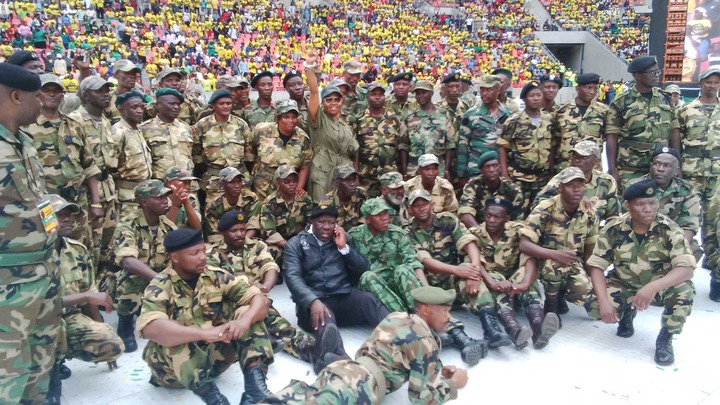 UMkhonto weSizwe Military Veterans Association leaders have dared to retaliate if former South African president Jacob Zuma is arrested, after he refused to appear before Zondo Commission.
Jacob Zuma defied the Constitutional Court's ruling compelling him to appear before State Capture Commission and answer some questions.
His defiant stance led many to call for his arrest.
The president of uMkhonto weSizwe Military Veterans Association, Kebby Maphatsoe revealed on eNCA that they cannot sit back and watch Jacob Zuma being attacked.
"We can't sit back as former soldiers while Jacob Zuma is being attacked by those who hate him and courts.
Kebby Maphatsoe after being asked by eNCA host, Clement Manyathela what they were going to do, he said they will meet with Jacob Zuma and then decide.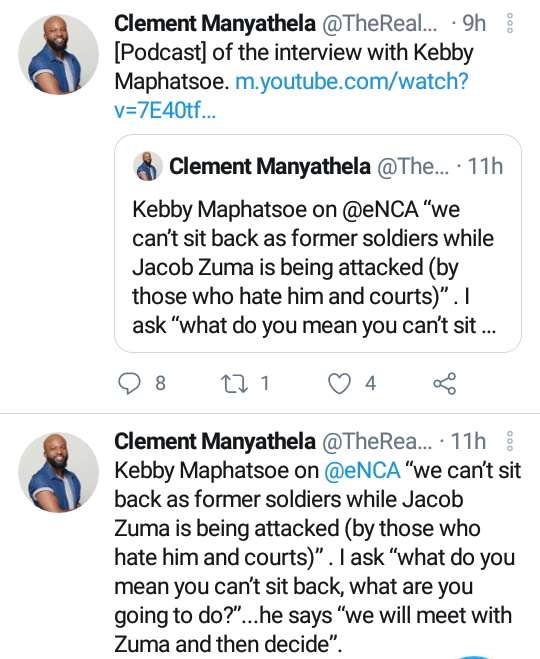 Maphatsoe also revealed that they will be left with no choice, but to retaliate if they touch Jacob Zuma.
"The ANC should have dissolved that MKMVA thing soon after Jacob Zuma resigned. They can't be going around threatening a war. It's thuggery," Twitter users responded to the matter.
Mbhazima Shilowa, former Premier of Gauteng province with the ANC said the uMkhonto weSizwe Military Veterans Association has spoken, if they touch Zuma, they are going to war.
"MKMVA has spoken. You touch JZ, we are going to war," he said.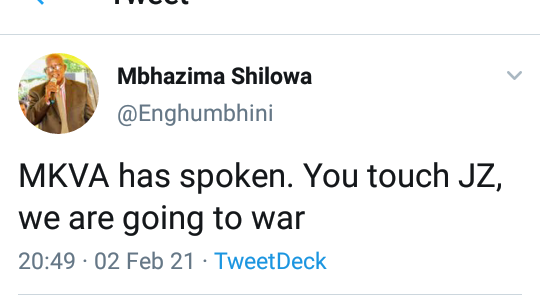 Content created and supplied by: yunahbvumbwe (via Opera News )