Source: https://twitter.com/samkelemaseko/status/1361197943223689219?s=21
Former president Jacob Zuma has once again defied the constitutional rights by disagreeing to appear on court.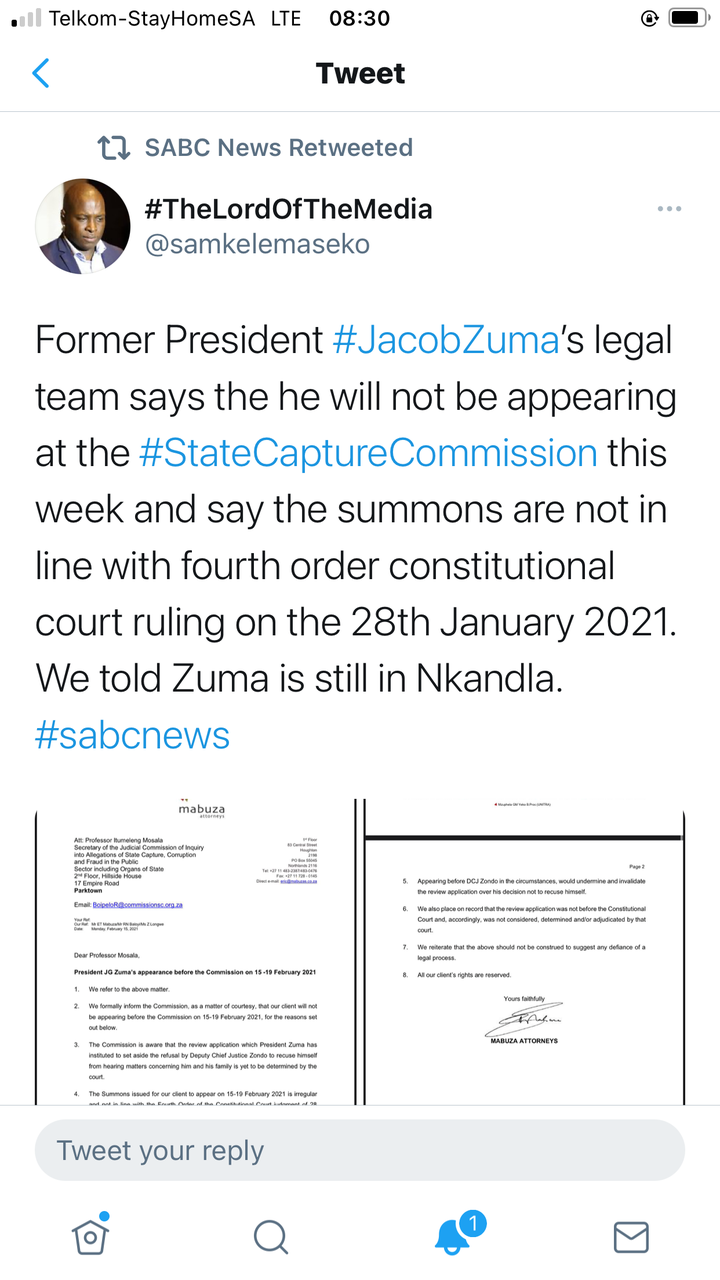 It was reported that Former President JacobZuma's legal team says that he will not be appearing at the State Capture Commission this week . He also said that the summons are not in line with fourth order constitutional court ruling on the 28th January 2021. Apparently Zuma is still in Nkandla.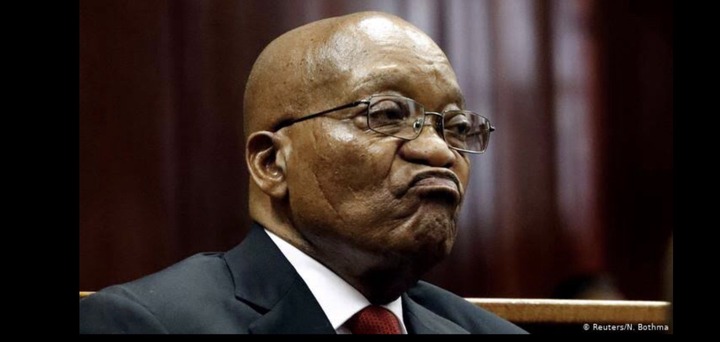 President Ramaphosa was also said to have come up with a plan in order to persuade Zuma to be able to show up in court but after this news then it means he will not be able to do anything to Zuma as he has already decided that he will not show up . There are so many things involved here which are making Zuma to not show up. Even the tea meeting with Malema did not do anything to him.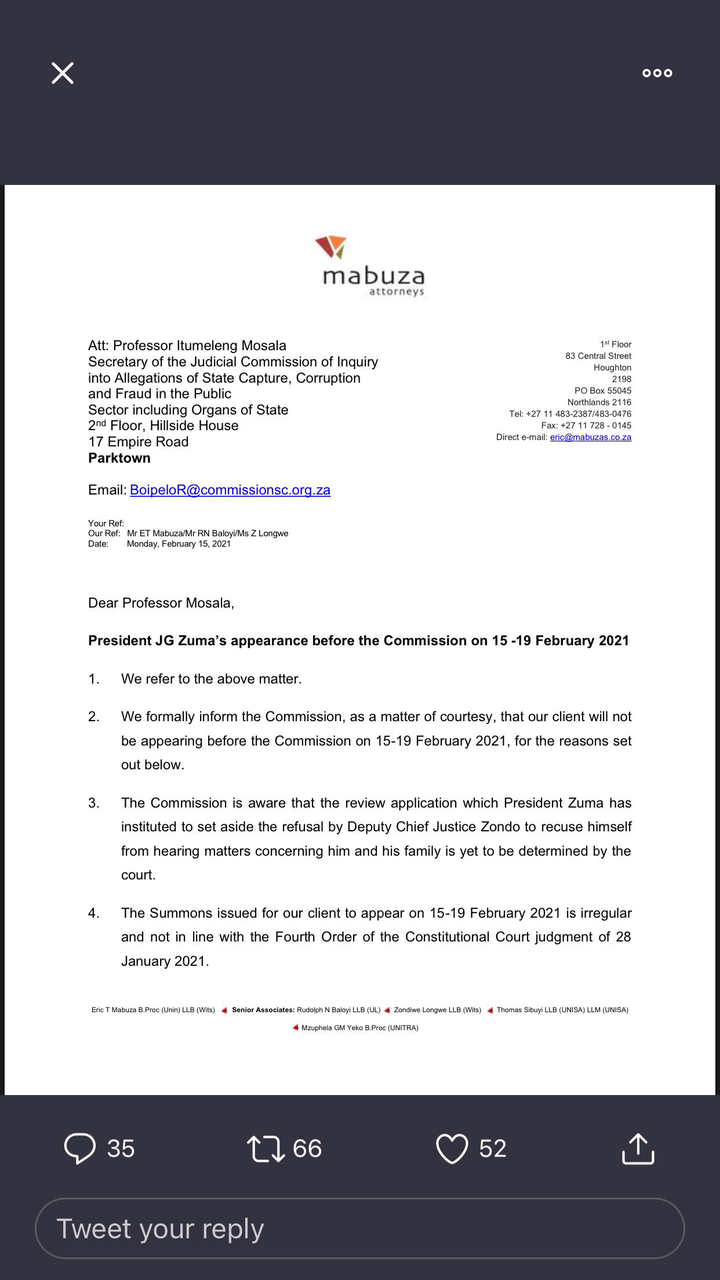 It is clear that he is in control and if the government including the president himself are not clever enough, he will end up defeating them like he just did. Other politicians were saying that Zumas membership must be cancelled and that he should be cut off from using the taxpayers money to foot his own bill, but then it looks like all these hasn't been done . If they continue to pay for the legal fees  for him and not even do what they always preach which cutting him off, then he will still continue disrespecting the government and a country as a whole .
What do you think the government should do in order to Persuade him to appear before state capture?kindly comment below.
Content created and supplied by: Sherly166 (via Opera News )