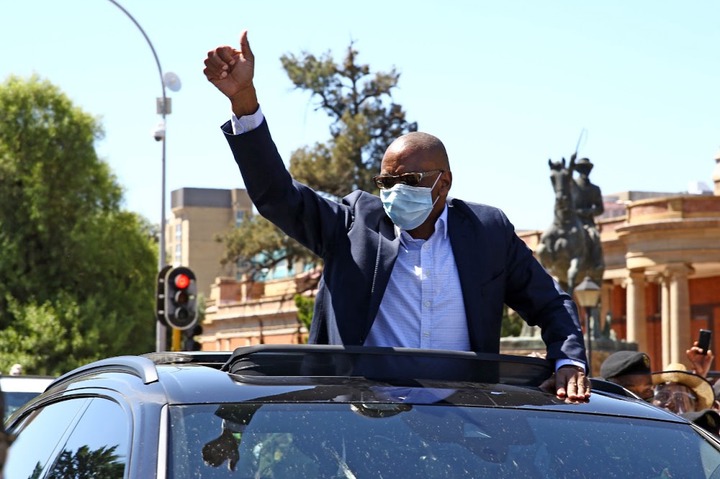 ANC Secretary General Ace Magashule who appeared at the Bloemfontein court, only greeted his supporters from car's sunroof as he ducks the much anticipated address by hundreds of his supporters who came to show their solidarity.
Some of the supporters are alleged to have traveled from as far as Limpopo province in buses and they slept there waiting to be addressed by Ace Magashule.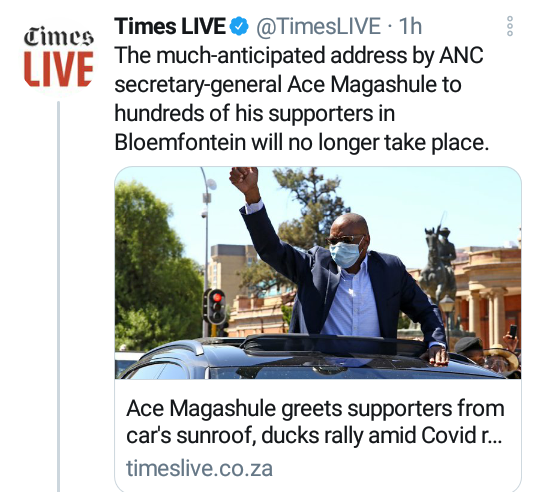 Former ANC Councillor for Nelson Mandela Bay Andile Lungisa had to stand on the gap and apologize on behalf of Magashule citing that he won't be able to address them as he does not want further charges of contravening COVID-19 regulations to be added to him.
"Because of the regulations, he cannot be able to come. We don't want further charges to be put against the Secretary General by the system because of the regulations," said Lungisa.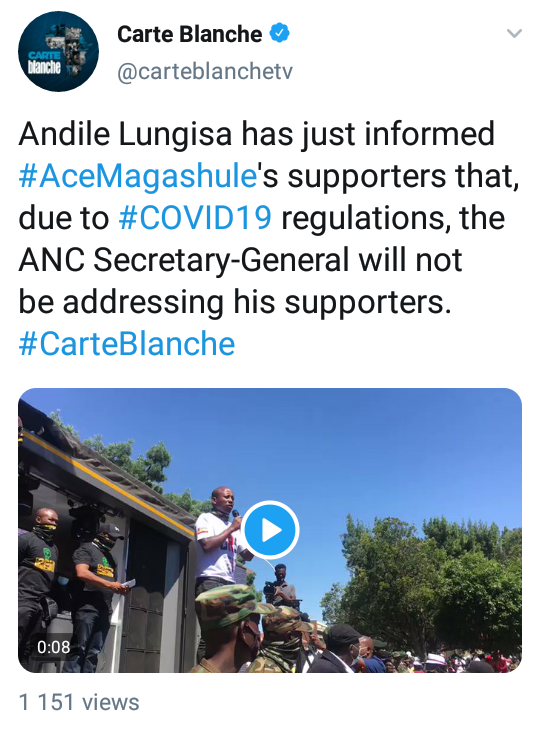 Lungisa adds that Ace Magashule appreciates the people who travelled to show him support as he appeared at the Bloemfontein court.
Ace Magashule and the co-accused is facing fraud and corruption charges related to the R255 million asbestos project in the Free State, but the Radical Economic Transformation (RET) supporters who are among Ace Magashule's supporters argues that the charges are politically motivated.
Andile Lungisa said the charges against Secretary General Ace Magashule are concocted.
"If one reads the charge sheet, you can see that the charges against SG are concocted," he said.
Content created and supplied by: yunahbvumbwe (via Opera News )