"I am just proud of this team, proud of these players, the effort that they are putting in without complaints," said Ncikazi."Mandla Ncikazi said.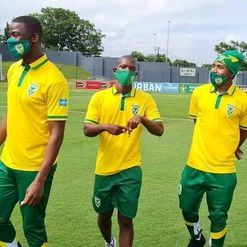 "It is good that the club is scoring, it is good that we are within our objectives. I just want this team to continue the way they are working and let's see where it takes us"He added.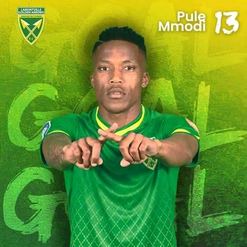 What do you think about Mandla Ncikazi statement ?
Sibusiso Shabalala
Thank you coach ,the work you've done is amazing ,you seems to gel well with the players as you said and work ethics have showned in the past games.
I can proudly say "A Trip to Bountiful" - Cicyler Tyson and thank you for helping us through the pandemic.
Thobela Dida Bubesi
When I see Mr Ncikaz ,I can see Sir Baxter , Pepe nd Kompelas Characters in him
Some1 whose father to his Boyz ,I mean our players ur very sensitive I would guess is Money ,wish we pumped in to our soccer
In order to win things you need to be father to them ,they give ALL OUT for u
Dont show panic when things ur not your way
You go back to drawing appreciating the effort with corrections in mind
Well done.
Thobela Dida Bubesi
You appreciate them everyday BUT I appreciate you bcoz you let them bond ND fight for each other
I can imagine on your training drills
I would guess u dont do much every1 is pushing for FATHER NCIKAZI to c what I can do now.
Thobela Dida Bubesi
The man Managment skills is Key in this game
IF GOLDEN ARROWS is playing they fight for each other ,they cover everyone mistakes ND worry later
Bcoz their focus is winning nd celebrate their goal all of them
Well Done COACH.
Mthokozisi Thulas Nzimande
Only if management would stop selling best players to selfish big teams they might achieve something big in 2 years time.
Content created and supplied by: Timzen_news (via Opera News )