Them cutting some of the courses they are funding when Fundza takes people who are 30 years and younger is really not fair at all. They did not pay the full amount I am owing to the university and been sending emails with no response from them.
The university telling me there is nothing they can do. Checked my fee statement today there is a refund to NSFAS of R1200 that I owe and it added to my debt 🙉🙉kubi
I was funded last year only in till March they then withdrew my funds without notifying me due to an income higher then their threshold(which isn't true my parents are both unemployed), I've been proofing to them(via appeals and emails) and they still didn't assist me. I had to drop out.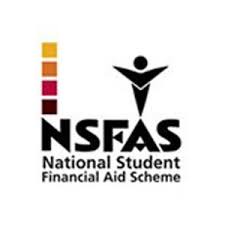 In December they paid my rent only but it's still said I'm not funded. I was funded from first year till the final year by Nsfas, but now when it is time to collect my certificate I am told that I owe NSFAS an amount of R50 000 of which I don't know how it came about.
I am still confused even now I'm a university drop out because of Nsfas, was suppose to do my 2nd year this year but I can't due to outstanding balance. 😣💔😭 I tried enquiring I sent messages on all their social media platforms but still havnt got a reply back😣
Content created and supplied by: TheUpdateSA (via Opera News )