KARMA KILLS IZINYOKA 
FOUR hooligans had a copper link that they needed to share. 
However, apparently two of the hooligans got avaricious and needed the link for themselves. 
Inhabitants from Khutsong close to Carletonville, Gauteng, heard shots as the hooligans battled. 
However, when the cops showed up, they discovered two bodies lying on the ground. 
Source: KARMA KILLS IZINYOKA (dailysun.co.za)
Sergeant Linkie Lefakane said after starter examinations two suspects, matured somewhere in the range of 38 and 42, were captured on Friday. 
She said the suspects were relied upon to show up in the Oberholzer Magistrates Court on two charges of homicide and ownership of taken copper link.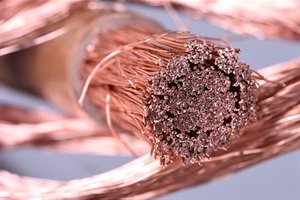 "Two bodies with discharges wounds were spotted by a bystander in an open veld close to Khutsong." 
She said the local area supposedly heard discharges at about 6.10am. 
"We were woken by the boisterous sound of the firearms. Maybe they were close to us in the road," said an occupant. 
"We are burnt out on shootings in our general vicinity. We can't be bringing kids up in a climate with so such viciousness." 
Lefakane said police discovered a gun accepted to be unlicensed in one of the presumes' garments. 
She said albeit a long piece of link was discovered, they were all the while examining the rationale of the killings. 
She said both dead suspects were at this point unclear and police were exploring the thought process in their murdering. 
The region chief, Major-General Fred Kekana invited the captures
Content created and supplied by: trendingNews.. (via Opera News )