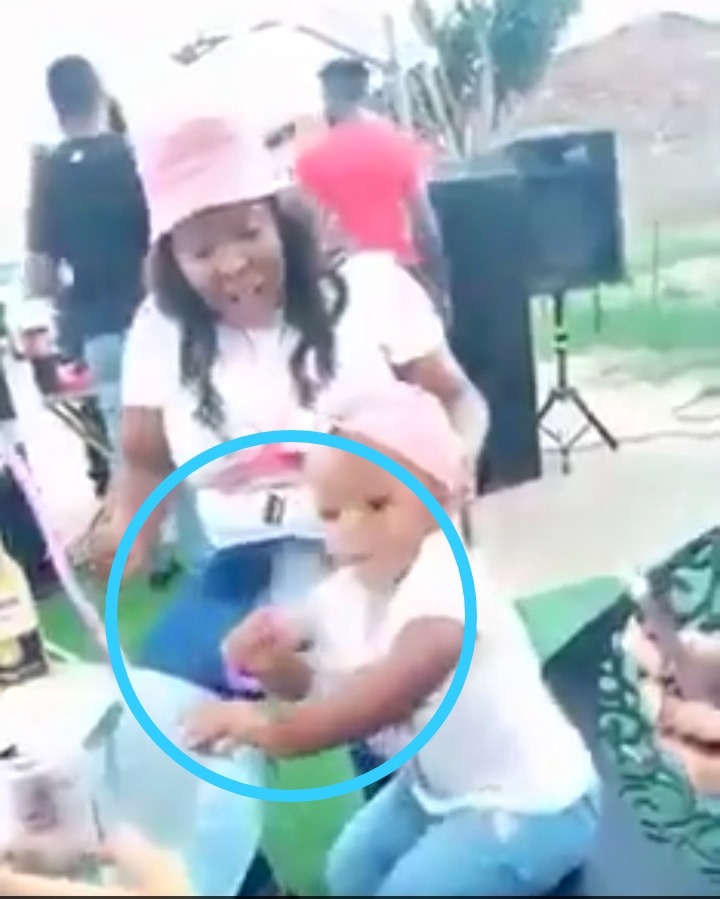 Screenshot cred: Twitter
This video here shows the acts of being an irresponsible parent and she needs to be arrested. We cannot have parents risking their children's well being by being selfish. She didn't once stop to think about what would happen to her child once exposed to this kind of lifestyle at her age. 
She could have chosen to do the right thing and left the child at home to play with other children, instead she took her just to expose her to alcohol and smoking stuff. There are many parents like her who are selfish and don't care about their children's well being or safety as long as they get to grove then nothing else matters.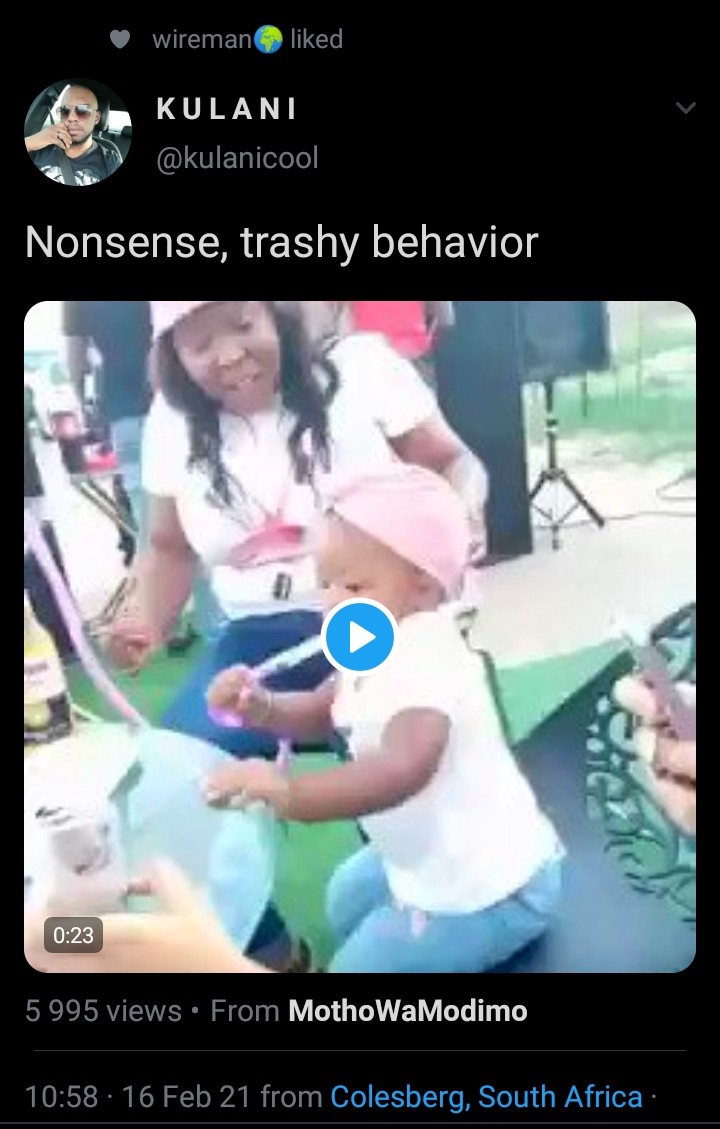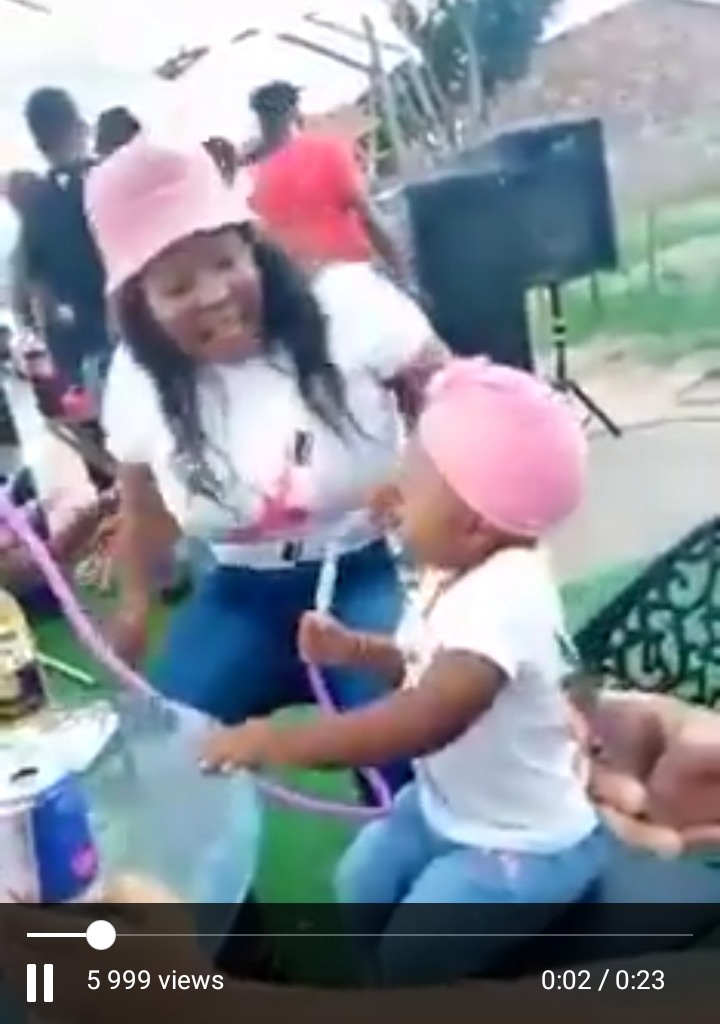 Screenshot cred: Twitter
Bad parenting can refer to excessive control, lack of affection, selfishness, extreme permissiveness, lack of communication and other similar incorrect child-rearing tactics. Irresponsible parents are generally considered bad parents mainly because of their dismissive and unresponsive nature. 
According to people who are trained to deal with such issues , irresponsible parents are often emotionally detached to such an extent that they can subject their children to many risks, both physical and psychological. You can also tell from this video that this parent is emotionally unavailable and lacks responsibility.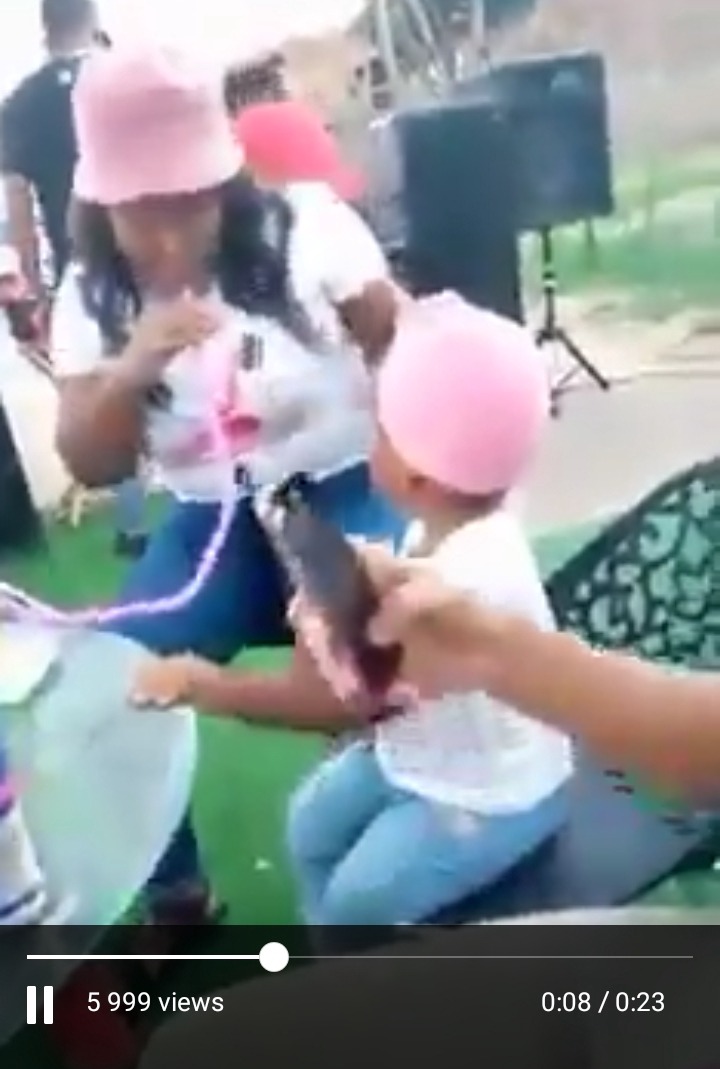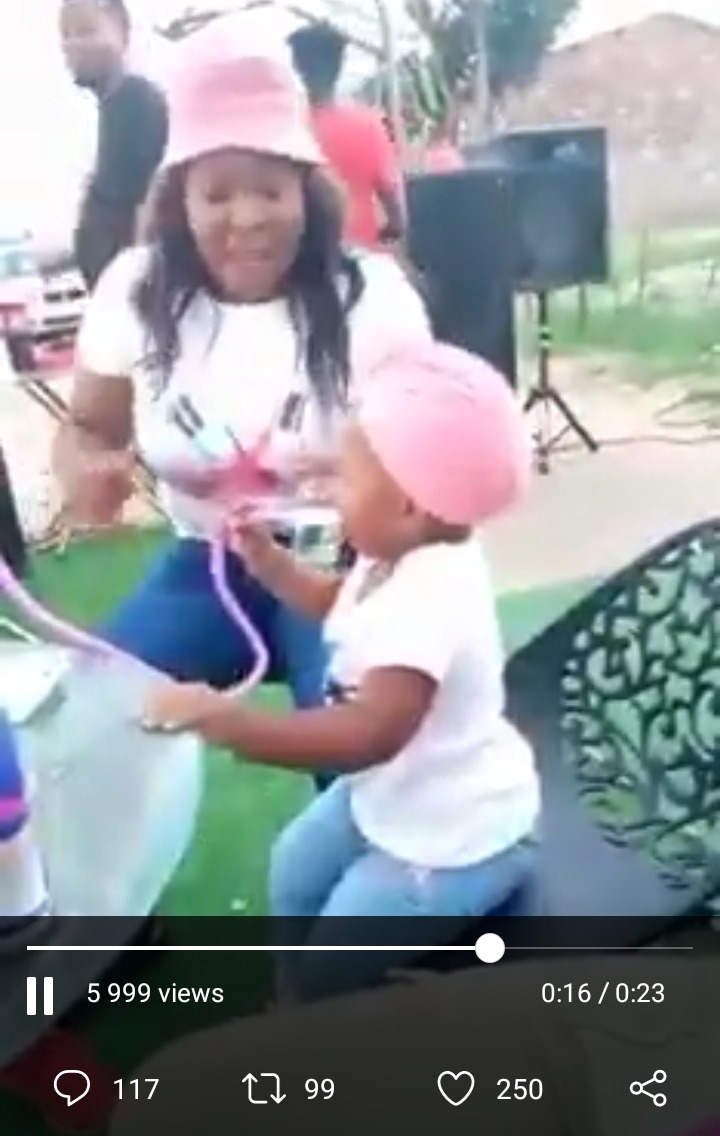 Screenshot cred: Twitter
On the video you can also see that one of her friends tried to stop her from giving her child alcohol, but he grabbed her hand and pushed it reminding her to mind her own business. If she can do this to her friends it is also clear that her parents are also being subjected to this kind of behaviour. They are probably tired of warning her of the dangers she is bringing to her child. People like her normally don't care about other people's opinions and that makes them even bad. They have that attitude of "No one is going to tell me how to raise my child, I'm the one who gave birth to her which makes her my responsibility and no else's responsibility ". A lot of them have trouble managing their anger so they lash out at people who are trying to help them.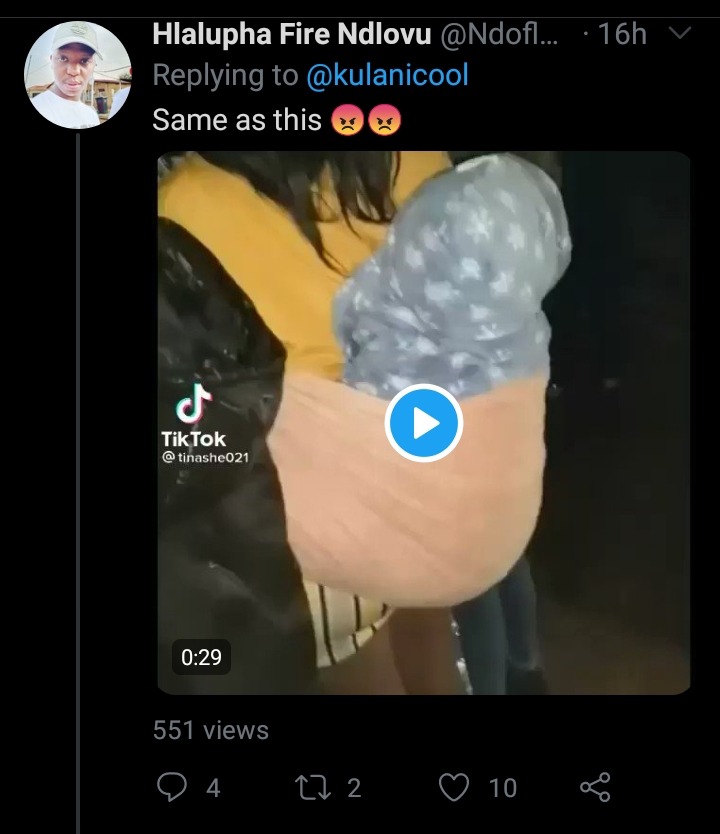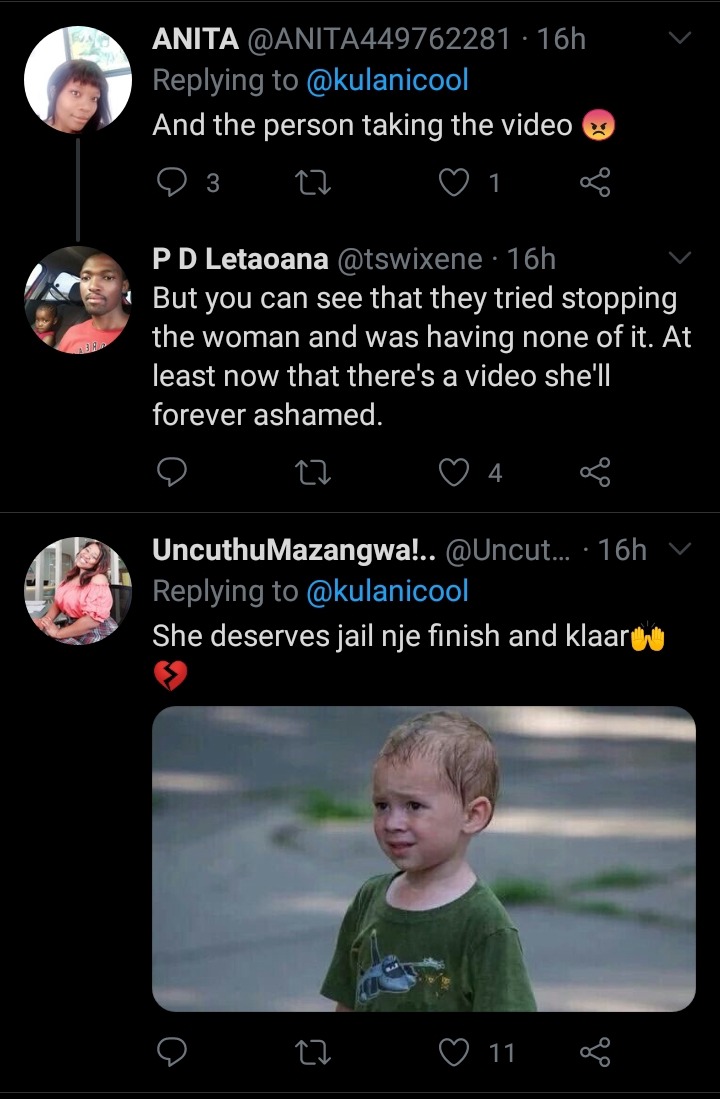 Screenshot cred: Twitter
You can also see the child vibing to the music being played, it shows that it is not her first time at places like that. A lot of children would look scared and show that it's their first time being there, but this one didn't look any of that instead she just seemed to blend in with the others. Her mother gave her the Hubbly to smoke and she did that, she also showed experience upon doing that.  
When we thought it was all over, her mother then took the hubbly from her and smoked it herself, Making her child suffer from second hand smoke by blowing the smoke in her face. She then gave her a can of alcohol to have a drink.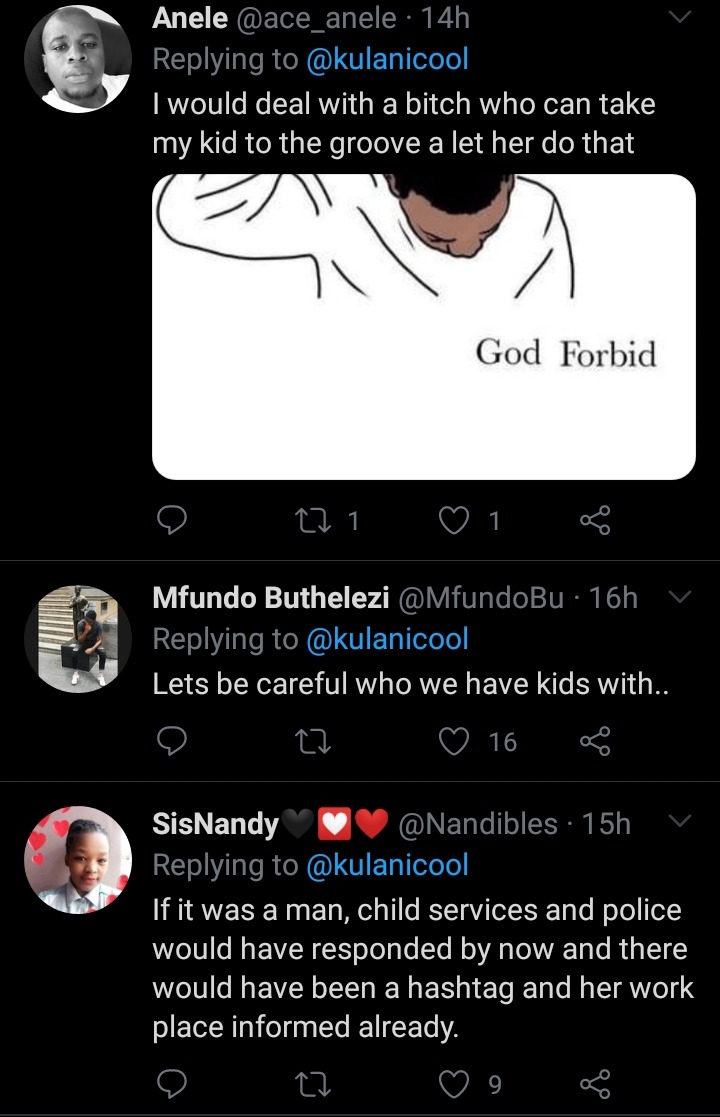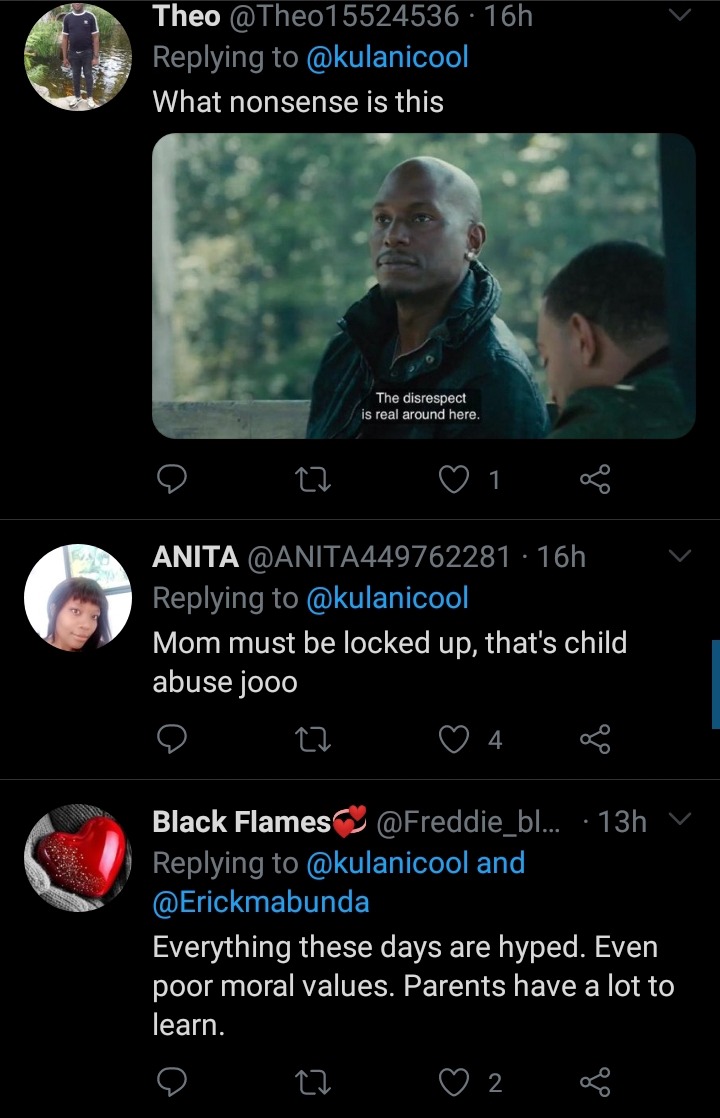 Screenshot cred: Twitter
The child should be taken away from her, no child has to suffer like this at the hand of their parents. It is so wrong and it shows lack of responsibility. She needs to be reported to the police and be arrested. The security of that place should have also shown that the place is free from children . They are there to make sure that things like this never happen.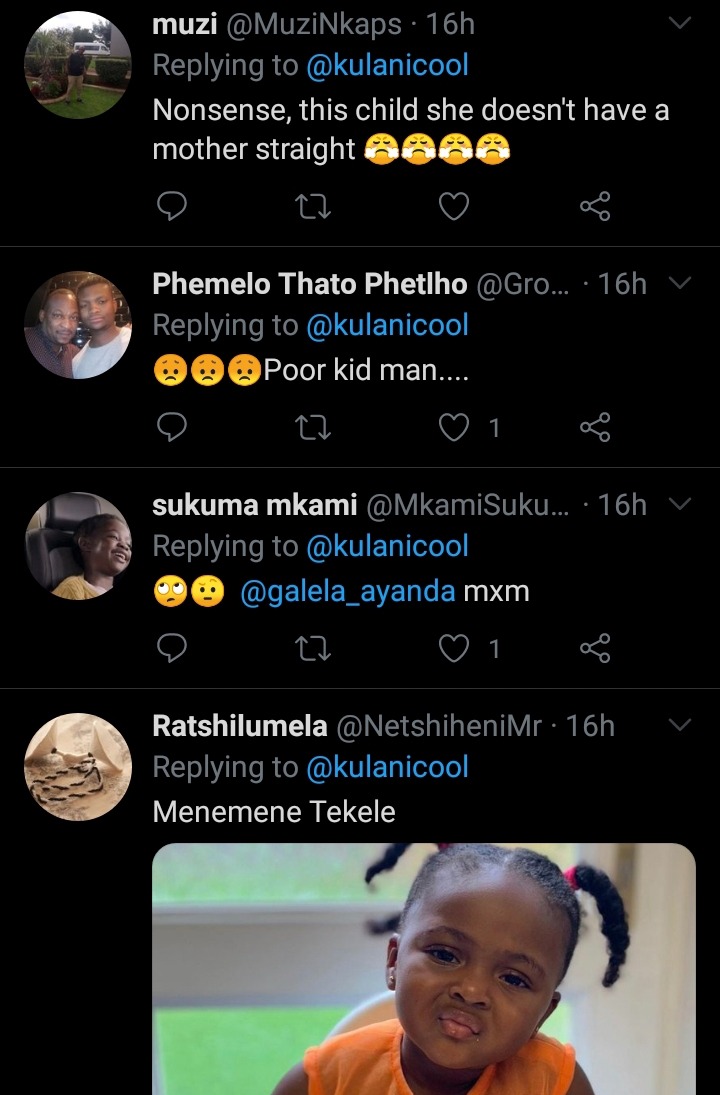 Screenshot cred :Twitter
Content created and supplied by: Perse05 (via Opera News )