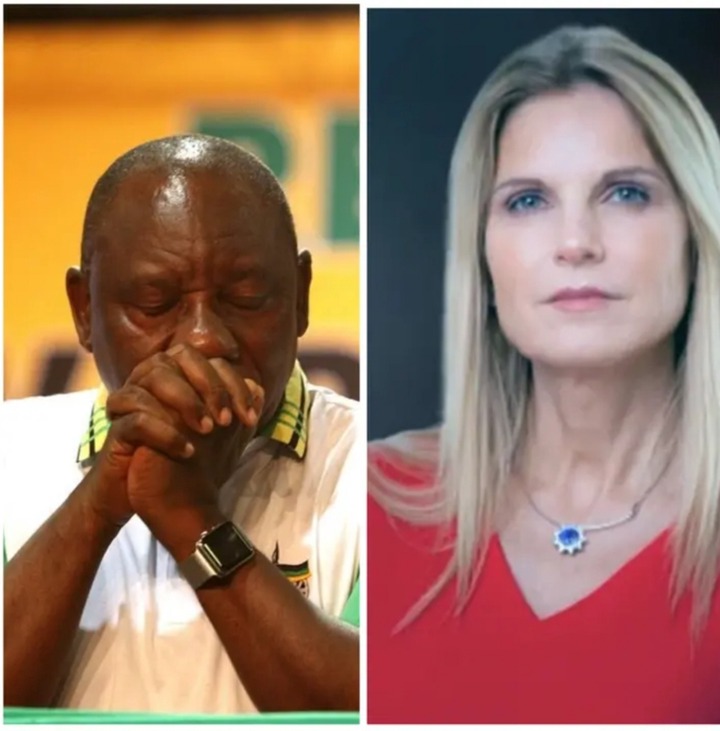 The Economic Freedom Fighters (EFF) has sent strong message to President Cyril Ramaphosa and his funder Magda Wierzycka. According to the news currently circulation in different media platforms, Wierzycka, the CEO Of Sygnia of a funder of CR17 campaign.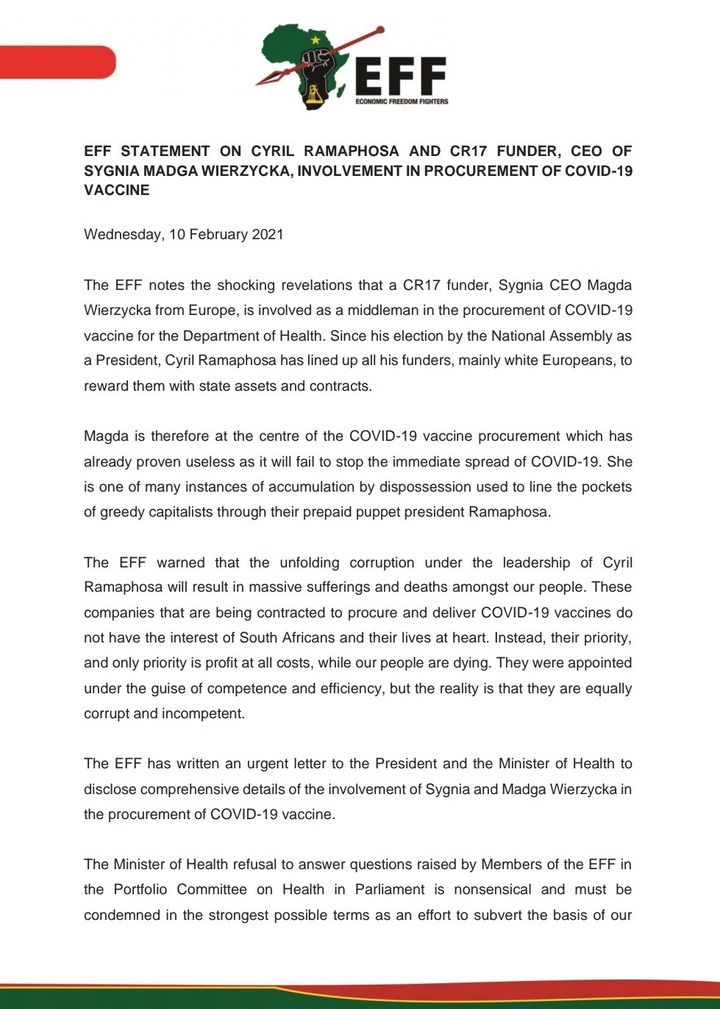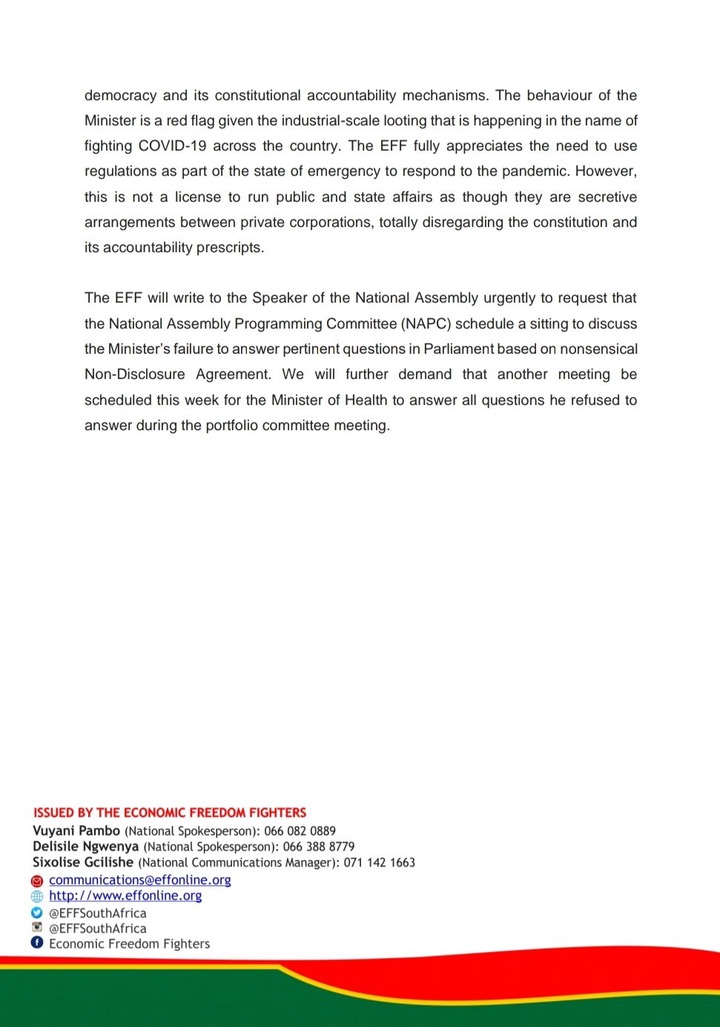 President Ramaphosa has refused to unseal the documents of the people who funded his campaign to be the ANC president in 2017. South African recently received the Covid-19 vaccines from India, unfortunately they have 22% efficacy and they can't fight against the South African Covid-19 variant. It is believed that Wierzycka is involved the procurement of the Covid-19 vaccines.
In a statement released by the EFF on Wednesday afternoon, they said that Ramaphosa has lined up to reward his funders with the state assets and contracts. The EFF labelled Ramaphosa as a puppet and said that his leadership has resulted in massive deaths and sufferings amongst the people.
The EFF have wrote a letter to President Ramaphosa and the Minister of Health Dr Zweli Mkhize to disclose comprehensive details about the involvement of Wierzycka and Sygnia in the Covid-19 vaccine procurement.
Source:https://mobile.twitter.com/EFFSouthAfrica/status/1359508267639189504
Content created and supplied by: KevinGary (via Opera News )