Mthokozisi Dube is currently on loan at Golden Arrows lost his place in the Pirates starting lineup, last season when he was out with a long-term injury.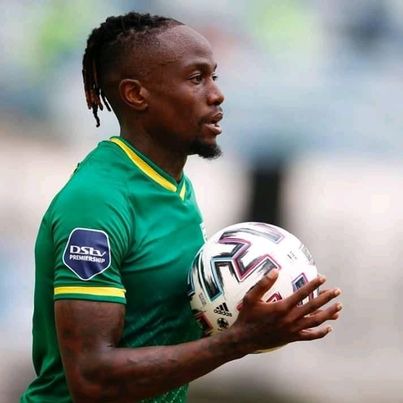 The arrival of Wade Jooster just from Highlands Park, means he is unlikely to get to get regular game time at Pirate next season, and that will make it difficult for him to return next season.
Comments
Christian Mhana
It's so painful to analyse our players the way we do as Pirates supporters, u will never hear that from other clubs. These players also read these comments, let's build them not destroy their.
Rūe Vān Møt
Stop assuming admin. Jooste is not a natural right back, so Dube may be recalled for his position then Jooste will play as a winger.
Mahlomola Makofane
So they released a natural right back and converted Sphesihle Ndlovu to that position
Pirates technical team and management sometimes.
Theo Mosegedi
No one is better than the other one thou,dube is good at overlapping but sucks at crossing qualities but jooste is good at crossing but suck at overlapping.
dont mix the two and understand fotball not the way you see it,you gon fail at school,dont ever assume,you'll get arrested at such a young age.
Sanele Shaun Zuma
Dube is better than jooyste I'm not criticising jooyste he is also good but having Dube will also help us a lot he's got speed , good tackling ability, physicality,Dube must come back he deserves another chance.
Surengwe Senior Keeven
Spelling mistakes admin just take your time when you type don't rush you will make this page to look like it's fake.
Sources https://soccerzela.com/facebook
Content created and supplied by: Timzen_news (via Opera News )