NSFAS has announced that it will stop funding all students that will be studying any course with Word National, all Bachelor of Education degree, all higher certificate courses and extended degrees, all nursing qualifications diploma or degree, Btech and pgce.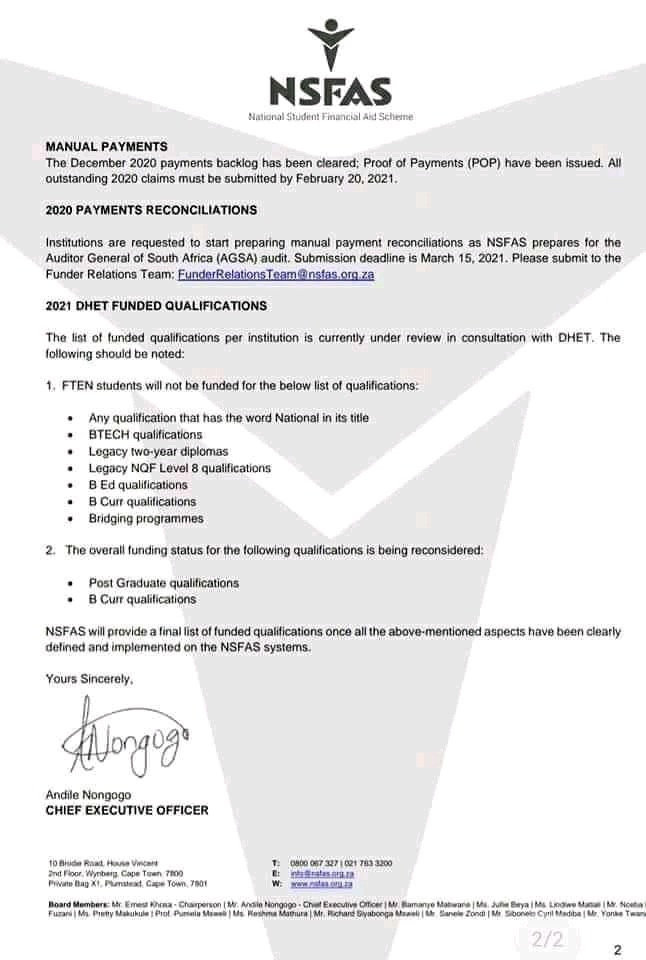 Many students from high schools from poor families have to pay for any of those qualifications. Especially those who will have passed with D or H at high school. If lack of money is the reason why don't NSFAS cut 50% funding for food allowance.
Many students have registered for teaching degrees and bridging courses and cannot even afford to pay required registration fees especially those who are from poor families.
To make matters worse not even single SRC has come forward to assure students about this senseless move by NSFAS.
What Nsfas is doing is wrong in many ways number this should have been made public before application for funding opened last year not on the eve of release of matric results where most learners will be affected.
Content created and supplied by: Leora (via Opera News )