Both sides seem to be in a military stalemate as the 24th week of the Russia-Ukraine war drags on. Despite ongoing daily shelling, bombs, and attempts at attacks throughout the entire front, neither Russia's offensive in eastern Donetsk nor Ukraine's counteroffensive in the southern Kherson region have gained any ground. According to some military analysts, the two forces have successfully fought one another to a standstill. The Russians' best chance of success, given their high rate of attrition, is to capture the remaining portions of Donetsk. Panagiotis Gartzonikas, a former armoured division commander in the Hellenic Army and lecturer at Greece's National Defense College, told Al Jazeera, "I don't think they have the capability to seize Mykolaiv, let alone Odesa. "The Ukrainians have made some progress with the rocket artillery they've acquired, but I don't think they can take Kherson," South of the [Dnipro] River, the Russians are located, and the Ukrainians are.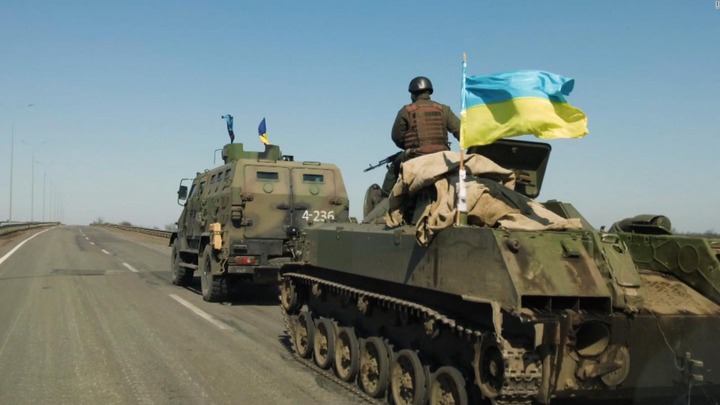 They must cross the Dnieper in order to capture Kherson, which requires more than just rocket artillery. Russian battalion tactical elements were diverted to Kherson when Ukrainian officials promised to launch a counteroffensive there in August, hampering their offensive in Donetsk. In the end, Gartzonikas added, "I don't know if there will be [a counteroffensive]." "Trained armies are what both armies most lack. The Wagner Group and other mercenaries are becoming more and more important to the Russians. Their strategy is to bombard a 10 yard (9.4 metre) wide region for two weeks before launching a platoon-sized offensive, or at most a company, to seize it. In any counteroffensive, the Ukrainians will be forced to follow suit. There are no division-wide manoeuvres on the scale of World War Two. More heavy weapons that can be delivered more quickly have been requested by Ukraine.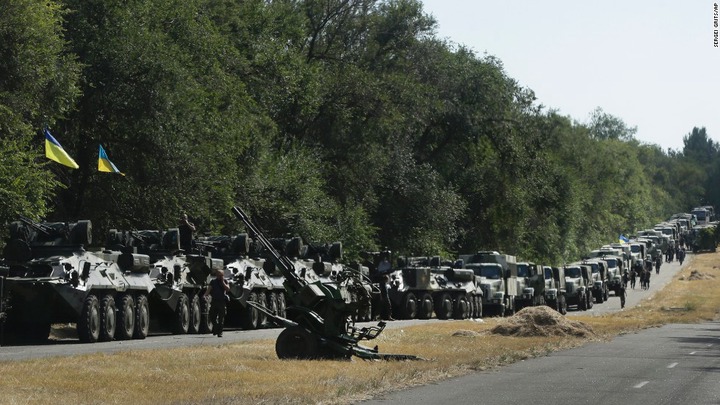 Oleksiy Reznikov, the minister of defence of Ukraine, claimed that his country need 100 High Mobility Artillery Rocket Systems (HIMARS), guided multiple rocket launchers that they had employed to deadly effect. But the US only provided 16 of the 20 it had promised. HIMARS ammunition is included in the most recent $1 billion cut in US military aid to Ukraine, but no new systems are included. Mykhailo Podolyak, a presidential adviser, stated in an interview with Tagesspiegel magazine on August 7 that Ukraine needs additional drones, rocket launchers, and long-range artillery to fight Russia. According to Podolyak, "Russia will strike again with all its strength" if the West grows weary of the conflict. HIMARS is still being used effectively by Ukrainian military. In the previous week, HIMARS and other Multiple Launch Rocket Systems, according to Ukrainian Brigadier-General Oleksiy Gromov, have allowed Ukrainian forces to hit 10 enemy command bunkers, including three divisional level command posts. According to Gromov, Ukraine attacked 15 warehouses housing supplies of weapons, fuel, and lubricants during that time.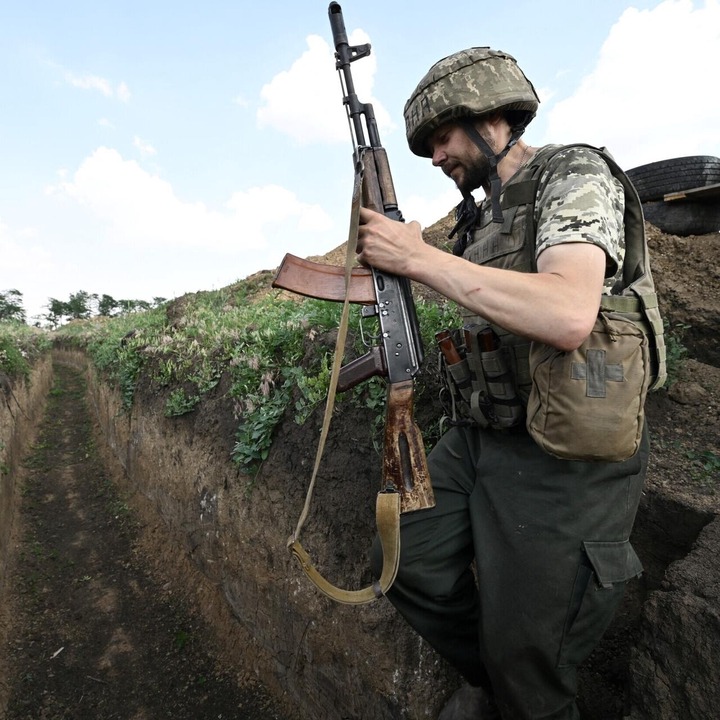 However, these raids haven't yet made it possible for successful ground counteroffensives. The present state of affairs might permit Russia to annex Kherson and Zaporizhia, resulting in a diplomatic turning point. Volodymyr Zelenskyy, the president of Ukraine, said in a video speech on August 7 that "if the invaders continue along the route of pseudo-referenda they will close for themselves all prospect of dialogue with Ukraine and the free world, which the Russian side would plainly require at some time." Given the impasse on the ground, the two sides are engaged in a public relations war about morality. On August 3, Ukraine's military intelligence reported that Russian mercenaries from the Wagner Group murdered Ukrainian prisoners of war in Olenivka on July 29 by using "a highly flammable substance, which caused the fire on the premises to spread rapidly" in order to destroy proof of "the improper conditions and forms of interrogation of Ukrainian servicemen."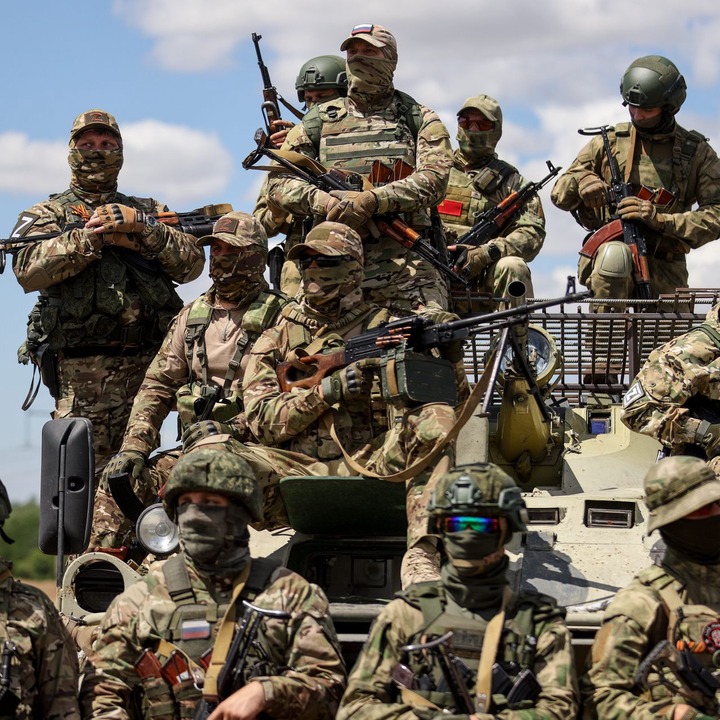 The incident is the subject of a fact-finding mission by the UN that may result in criminal charges being brought before the International Court of Justice. In response, Russia claimed to have destroyed six HIMARS launchers. As a "patently false" denial, Pentagon spokesman Todd Brissil asserts that Ukrainian forces are employing their 16 launchers "with deadly accuracy and effectiveness." However, the potential of nuclear contamination at Europe's largest nuclear power station, Zaporizhzhia, which is located on the Dnieper river, received the most media attention. According to Ukraine, since Russian forces took control of the plant and the nearby town of Enerhodar on March 4, they have stationed 500 soldiers with military hardware and ammunition in the first reactor unit's engine room. According to a statement posted on Facebook by Ukraine's Centre for Countering Disinformation, "the invaders' military equipment made it impossible for specialised firefighting and other equipment to access the engine room of the first power unit, increasing the risk of fire."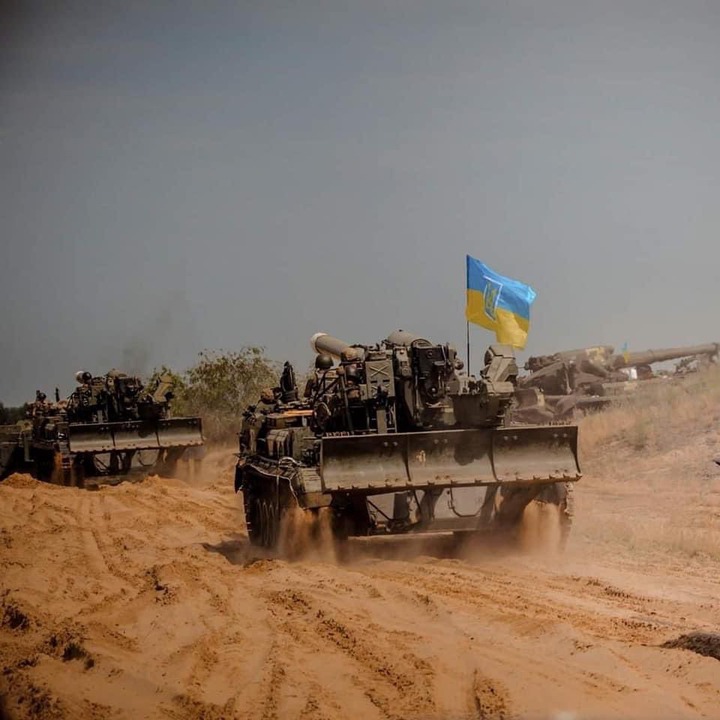 In an apparent attempt to elicit retaliatory fire, this Russian garrison has also fired into Nikopol, which is located across the Dnipro River. US Secretary of State Antony Blinken stated to the UN General Assembly on August 1 that "Russia is now using the plant as a military base to fire at Ukrainians, knowing that they can't and won't shoot back because they might unintentionally strike a nuclear... reactor or highly radioactive waste in storage." "That raises the idea of a human shield to a completely new and horrible level." Two days later, Ukraine's official nuclear power agency, Energoatom, stated Russian soldiers fired rockets and artillery into the Zaporizhzhia nuclear power facility on August 3, aiming for the 330,000 Volt transmission line out of the power station. "As a result it was damaged, emergency protection was triggered on one of the [reactors], diesel generators were switched on," the agency said in a statement.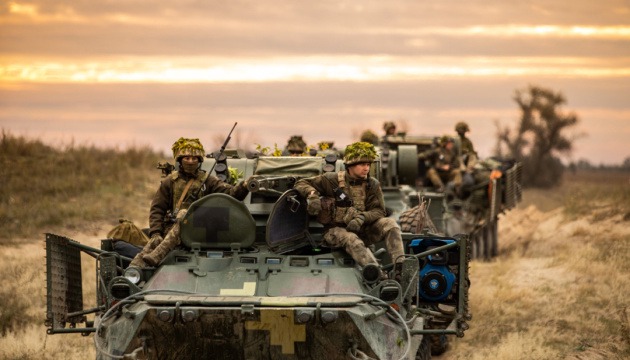 Hours later, Russian soldiers launched three rocket-propelled grenades that damaged the nitrogen-oxygen station and joint ancillary building. "There are hazards of hydrogen leakage and sputtering of radioactive chemicals. Fire threat is high," stated Energostom. Russia claimed that the 45th Artillery Brigade of Ukraine also fired 152 mm (6 inch) shells into the plant's property from across the Dnieper River. Yevhen Balytskyi, the head of the Russian administration of Zaporizhia, stated, "We are ready to show how the Russian military guards [the plant] today, and how Ukraine, which receives weapons from the West, uses these weapons, including drones, to attack the nuclear plant, acting like a monkey with a grenade. The bordering city of Enerhodar's mayor, Dmytro Orlov, claimed that Russian forces had fired into the city and attributed the attacks to Ukrainian forces.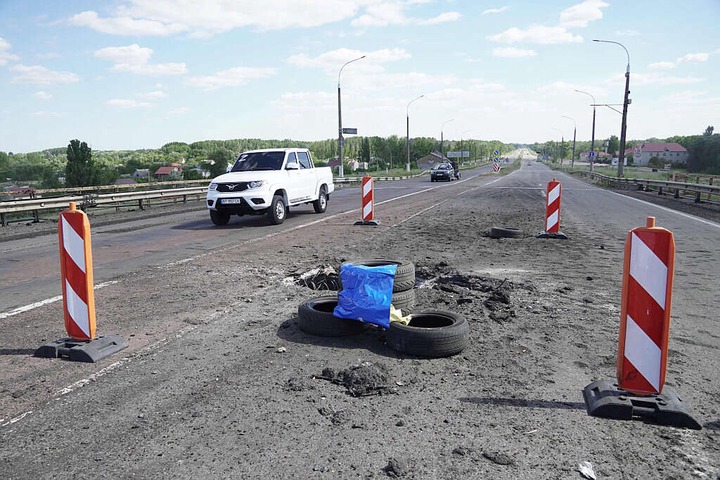 Things deteriorated on August 5. Russian military shelled the plant once more, according to Energoatom, injuring three radiation monitoring devices. It stated that it was now impossible to detect and react in time in the event of a worsening radiation situation or radiation leakage from spent nuclear fuel containers. They appeared to have targeted the 174 containers, each of which holds 24 assemblies of spent nuclear fuel, that were kept outside close to the locations of the shelling. In response, Russian military claimed that Ukraine had attacked the factory using a 220-mm (8.7 inch) Uragan rocket launcher. Rafael Grossi, director-general of the International Atomic Energy Agency, declared that "every fundamental of nuclear safety has been broken." Any use of military weapons from or toward the facility would be playing with fire, with possibly disastrous results.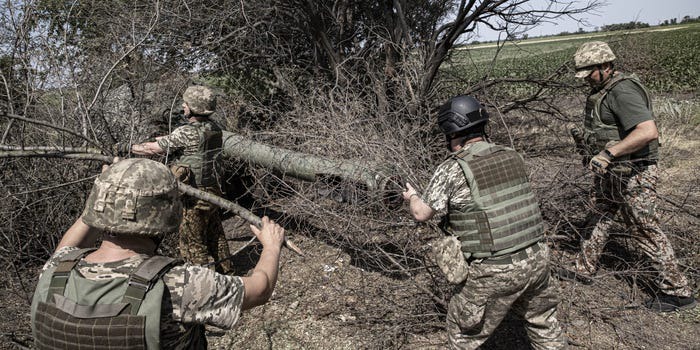 Amnesty International, a human rights organization, also generated controversy when it released a report on August 4 criticizing the Ukrainian military for stationing personnel and equipment close to homes, hospitals, and schools and endangering civilian life. According to the report, "survivors and witnesses of Russian strikes in the Donbas, Kharkiv, and Mykolaiv regions told Amnesty International researchers that the Ukrainian military had been conducting operations close to their homes around the time of the strikes, exposing the areas to retaliatory fire from Russian forces." The next day, Hanna Malyar, Ukraine's deputy minister of defense, responded forcefully, stating that Ukraine had urged the International Criminal Court to look into any war crimes perpetrated on Ukrainian soil and that Ukrainian courts have since 2014 proven servicemen guilty of such crimes.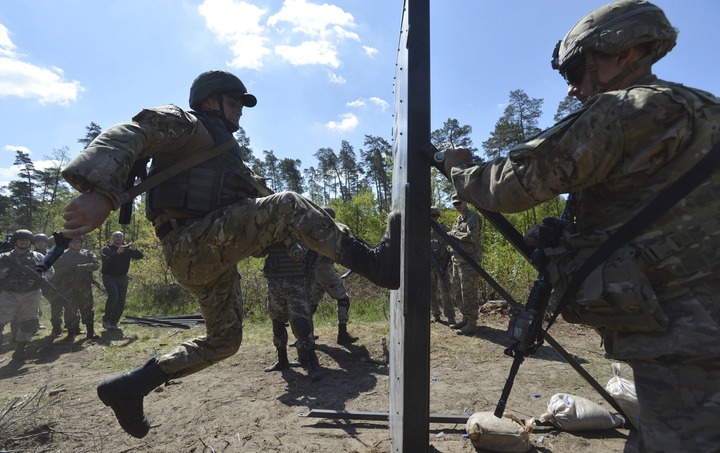 "Russians use the tactic of conquering and holding inhabited places, and the Russians will just occupy all of our homes while we wait for the Russian enemy in the field. In order to protect themselves against a criminal state, the Russian Federation, she added, Ukrainian cities and villages have been strengthened. It is "like examining the activities of the victim without taking into consideration the actions of the armed rapist" to concentrate on the Ukrainian military while ignoring the actions of Russian soldiers. The head of Amnesty's Ukraine office, Oksana Pokalchuk, resigned in protest of the report, claiming that the human rights group was repeating Kremlin misinformation.
Source:
https://www.aljazeera.com/news/2022/8/11/ukraine-struggles-to-retake-kherson-before-russia-annexes-it
Content created and supplied by: MBCNetwork (via Opera News )
Opera News is a free to use platform and the views and opinions expressed herein are solely those of the author and do not represent, reflect or express the views of Opera News. Any/all written content and images displayed are provided by the blogger/author, appear herein as submitted by the blogger/author and are unedited by Opera News. Opera News does not consent to nor does it condone the posting of any content that violates the rights (including the copyrights) of any third party, nor content that may malign, inter alia, any religion, ethnic group, organization, gender, company, or individual. Opera News furthermore does not condone the use of our platform for the purposes encouraging/endorsing hate speech, violation of human rights and/or utterances of a defamatory nature. If the content contained herein violates any of your rights, including those of copyright, and/or violates any the above mentioned factors, you are requested to immediately notify us using via the following email address operanews-external(at)opera.com and/or report the article using the available reporting functionality built into our Platform See More