In what has been hailed as a significant counteroffensive and the moment Kyiv reverses the tide against Russia, Ukraine has been indicating for the past two months its intention to retake the southern city of Kherson. But it's yet unclear how that push will look. The bigger march of infantry has not yet taken place, but American and allied rockets and artillery have destroyed bridges and Russian ammunition stores close to the city. The Russians are fortifying and digging in throughout this time. In addition to claiming that a series of suspicious attacks on Russian military installations far from the frontline, including two enormous explosions at a Russian airbase in Crimea on Tuesday, indicated the counteroffensive had started, Ukrainian officials have long claimed that the outcome of the war could be decided in the south.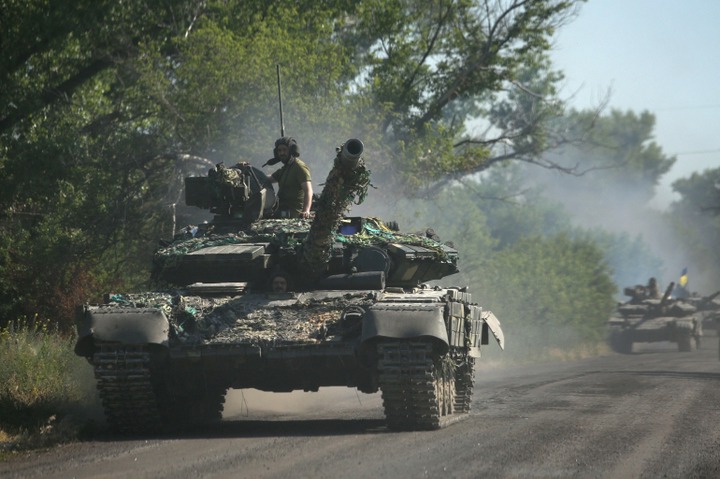 Even while Ukraine now has access to weaponry costing billions of dollars from throughout Europe and North America, there are still valid concerns about whether this is sufficient and what sufficient may look like. With the use of some of these weapons, such the High Mobility Artillery Rocket System produced in the United States, Ukraine has been able to batter Russian positions surrounding the captured city of Kherson. However, the Russians are responding in kind, creating a deadly standoff that keeps the southern region up for grabs and forces men on both sides to retreat into their foxholes rather than advance.
Russian forces use Kherson, a city on the Dnipro River's northern bank, as a base of operations as they advance west toward the vital port city of Odesa. It has been occupied since the beginning of the conflict, although Ukrainian resistance has prevented Russian soldiers from advancing west. This holding action has been crucial in preserving Ukrainian control over Odesa and other Black Sea ports, acting as a lifeline that has allowed some grain shipments to leave port and provide Kyiv with a much-needed economic boost. Even the most astute Russia-Ukraine experts are beginning to wonder where the push has gone as a result of Ukraine's telegraphing of its eagerly expected counteroffensive, the slow pace of it, and some perplexing decisions.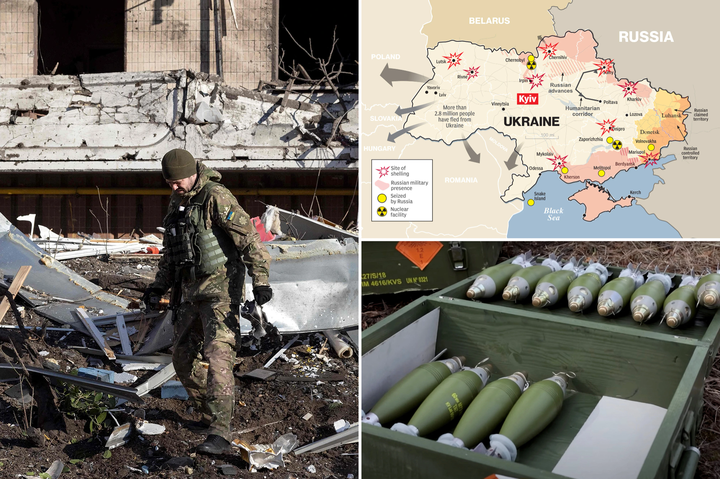 Is it a ruse by Kiev to disperse and perplex Russian forces? Or is it a sign that Ukraine lacks the weaponry to break Moscow's grasp on strategically important territory and that a bloody conflict of back-and-forth advances is unavoidable? "Why is Kherson the subject of public discourse? Konrad Muzyka, a military analyst and director of Rochan Consulting, which monitors the conflict, said, "I'll be honest with you, I don't know, but this is something that is driving me mad.
In addition, Muzyka noted that Russian losses have reduced the fighting capability of some of these battalions. "Frankly, from a military point of view, absolutely it does not make sense, because if you are a Ukrainian military commander you would much rather fight, let's say, the seven Russian battalion tactical groups that were in northern Kherson a month ago, not the 15 or 20 there now," Muzyka said. However, sending thousands of troops toward an objective without weakening the enemy's defences is a failing strategy, as the disastrous Russian push against Kyiv in February and March demonstrated — a lesson the Ukrainians have learned. According to Nataliya Humenyuk, a representative of Ukraine's Southern Operational Command, recent attacks on three Dnipro River bridges have made them "inoperable" and severely impeded Russia's ability to resupply soldiers un Kherson city.
She continued, "The present blows inflicted on them do not enable the use of these bridges for the transportation of heavy equipment." Her remarks were made following another attack by Ukrainian forces on the Antonovsky Bridge, the principal route between the southern and northern halves of the province. Russian air defence systems were seen attempting to disable the HIMARS targeting the bridge in video footage of the strikes that was posted online. On the ground, however, there has not been much progress made after the successful strikes. In fact, there hasn't been much movement of Ukrainian field forces in and around the Kherson region; according to some sources, troops have been trapped in trenches by Russian artillery. Numerous minor towns and villages in the northern Kherson region are said to have been liberated, according to Ukraine's Southern Operational Command.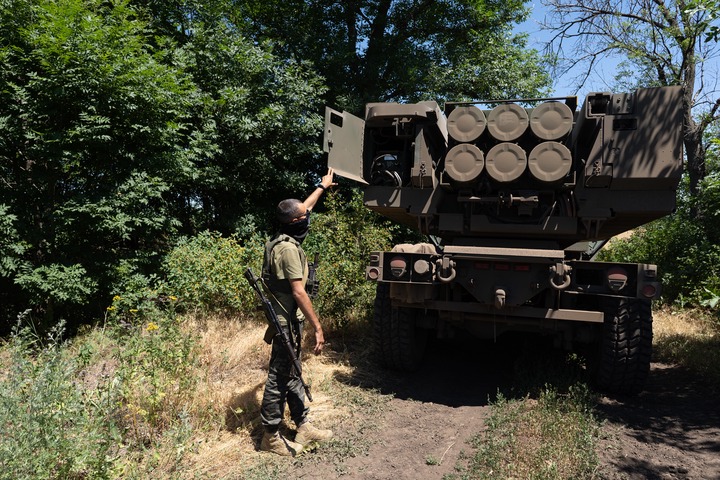 But they encountered little opposition from the Russians there. Analysts predict that capturing the remaining land will be very difficult. Both sides can feel such friction. Although Ukraine may not be able to exert the necessary pressure right now, the damage it has done to Russian logistics efforts is also stifling the Kremlin's goals. According to a British intelligence assessment released on August 13, "Even if Russia manages to make considerable repairs to the bridges, they will remain a key vulnerability" for the Kremlin. Now, it's possible that thousands of Russian troops will have to depend on resupply from only two pontoon boat crossing stations. The extent of whatever caches Russia has been able to construct on the west bank is likely to be a crucial determinant in the force's endurance, the assessment concluded due to their tight supply network.
One of the more challenging components of land combat in Ukraine has been displacing even a small number of troops from defensive positions. Moscow's forces have shown a willingness to shed blood for every foot of the Donbas they have seized through combat over the course of six months. The Ukrainians' task won't be much simpler, and it's uncertain whether they have the necessary troops and artillery ammunition. A few nations, including Canada, Sweden, Finland, Denmark, the Netherlands, and New Zealand, have announced they'll soon join the operation. The U.K. has taken the lead in training thousands of Ukrainian infantry soldiers in southeast England in recent weeks.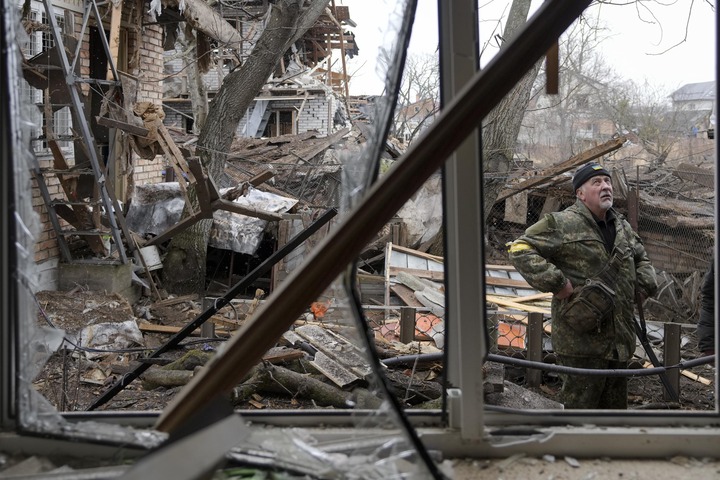 However, that pipeline only offers a three-week basic infantry training course on movements and tactics, giving recruits only a superficial understanding of the terrifying realities they would encounter. 26 Western countries and the European Union committed an additional $1.5 billion in military aid to Ukraine during a summit on August 11 in Copenhagen. The money will primarily go toward supplying Ukraine with new artillery and ammunition. In the meantime, Russia has increased what was already a substantial advantage in troops and equipment in recent weeks by moving forces from the Donetsk region in the east to the south to boost its positions around Kherson and from the southern Kharkiv region near the city of Izyum. When Russian forces seized nearly the entire agriculturally rich region of Kherson, a strategically significant city that is located just north of Crimea, they encountered little resistance in the early days of the invasion.
Since then, they have strengthened those lines, and in recent weeks, they have bolstered their fortifications in preparation for an invasion by the Ukrainians. However, the occupation has also been uncomfortable for the invaders as a result of their encounters with fierce local Ukrainian opposition and hidden special forces. Nevertheless, Russia intends to impose its will on the region by holding a referendum in Kherson in the middle of September. Kyiv must act quickly if it intends to stop the illegitimate vote. A Ukrainian offensive won't happen soon, according to Mykola Bielieskov, a research fellow at the National Institute for Strategic Studies of Ukraine, because "Ukraine lacks the heavy armament" to execute such a move.
That's a serious error, he said. In order to "demonstrate Moscow that its posture in the south is untenable," he said that Kyiv would likely "slowly and methodically" bombard Russian forces. Additionally, Bielieskov thinks that Russia's redeploying of forces to Kherson might be a tactical oversight. As more forces would need more supplies, which are subject to attacks, he added, "I would even say that Russia made the situation even more precarious." As if realising this, Kyiv has assaulted crucial rail and vehicle bridges over the Dnipro River, preventing free movement of Russian troops in the area.
According to Bielieskov, forcing Moscow to reorient its strategy and troops is a "quite big achievement." "Russia is correcting its plans for the first time in the major war as a result of Ukraine's actions," he said. "Before, sole control of the initiative lay with Russia." That might not equal the significant counteroffensive Kyiv has been hinting about. But according to Bielieskov, the sheer quantity of weapons and soldiers on the front lines isn't always instructive. He cites the valiant defense of Kiev by the underdog Ukrainian army, which destroyed Russia's offensive plans and compelled Moscow to flee to safer territory in the east. The best strategists, according to him, are those that fight unconventionally and find a method to complete their tasks despite having less resources.
Source:
https://www.politico.com/news/2022/08/16/ukraine-russia-kherson-00052285
Content created and supplied by: MBCNetwork (via Opera News )
Opera News is a free to use platform and the views and opinions expressed herein are solely those of the author and do not represent, reflect or express the views of Opera News. Any/all written content and images displayed are provided by the blogger/author, appear herein as submitted by the blogger/author and are unedited by Opera News. Opera News does not consent to nor does it condone the posting of any content that violates the rights (including the copyrights) of any third party, nor content that may malign, inter alia, any religion, ethnic group, organization, gender, company, or individual. Opera News furthermore does not condone the use of our platform for the purposes encouraging/endorsing hate speech, violation of human rights and/or utterances of a defamatory nature. If the content contained herein violates any of your rights, including those of copyright, and/or violates any the above mentioned factors, you are requested to immediately notify us using via the following email address operanews-external(at)opera.com and/or report the article using the available reporting functionality built into our Platform See More