How South Africa failed its anti-apartheid warriors..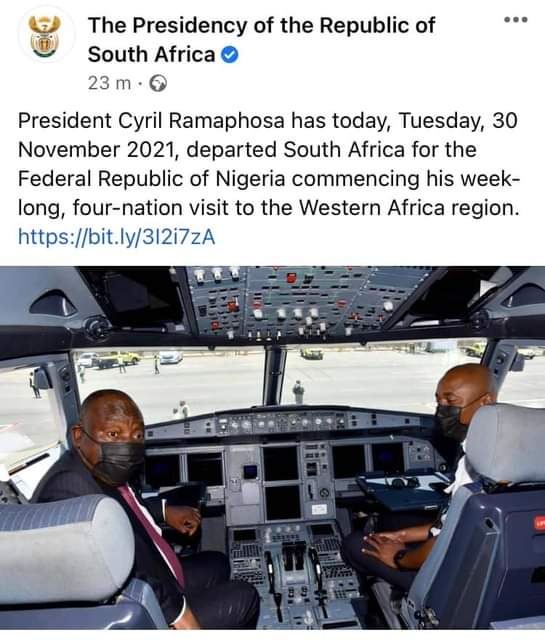 Shared post
How it all began
What Xola Tyamzashe remembers most about his 16th birthday is the sound of gunshots slicing through the hot afternoon air. It was 1988 and he was at a guerilla training camp on the outskirts of Dar es Salaam, Tanzania — hundreds of miles from Tyamzashe's native South Africa. It was the farthest he'd ever been from home.
Rows of fighters marched in time to the staccato cries of a drill instructor. Salty sweat dripped from every brow, and yellow dirt crunched under every boot. Most were young men — the youngest just 11. They'd arrived from all over South Africa, but were united by their shared purpose: destroying the apartheid system that treated black South Africans as less than human.
Tyamzashe gripped the semi-automatic rifle he'd been issued and fixed his gaze on the inky silhouette of a paper target. Unlike many of his comrades, he was naturally gifted with the build of a soldier — tall and broad-shouldered with long muscular arms. Only the smoothness of his face betrayed his tender age. As he squeezed off rounds, Tyamzashe imagined that each target was the sneering face of an apartheid regime officer.
Tyamzashe and thousands of others had fled South Africa and joined the Azanian People's Liberation Army (APLA). Over the next four years, Tyamzashe set foot on his native soil only during military strikes orchestrated by the APLA. He had no contact with family or friends. He didn't even know if they were alive.
"It was either kill or be killed," Tyamzashe says. "We were fighting an unjust system."
But more than two decades after the fall of apartheid, Tyamzashe and others still feel they are fighting an unjust system, one that refuses to compensate them for their sacrifices. Tyamzashe says veterans like him who took part in the anti-apartheid struggle are suffering because the government — fronted by the African National Congress (ANC), a social democratic party that's been in power since 1994 — has failed to deliver on promises of financial assistance and social services like housing. There are 71,000 people currently registered in the Department of Military Veterans database. Many of the fighters Tyamzashe trained with in Tanzania are now unemployed, homeless, incarcerated, or dead.
"You ask yourself, 'Was it really worth it? Did I have to go through all that?'" says Nontsikelelo Nqikashe, an APLA veteran turned military human resource assistant director. She joined the APLA as a teenager because she believed armed resistance was the only answer to apartheid — and, she laughingly admits, because she liked the recruiters' shirts.
Tyamzashe, now 44, lives alone in Bronkhorstspruit, South Africa, a sleepy town with a population just over three thousand. Although his face has lost its youthful smoothness over the years, he still carries his muscular frame with a militant confidence. His home is a thatch-roofed rondavel — a round hut made of local materials including straw and palm fronds — set on another man's farmland. He has no running water or electricity. The small amount of money he earns comes from odd handyman jobs, just enough to buy meager meals. And yet, Tyamzashe considers himself one of the lucky ones.
"We were young and idealistic," he says, speaking slowly and expressively, although his eyes have a strange intensity that is, at times, unsettling. "I thought ending apartheid would end our suffering. It just changed it."
In Afrikaans, the word apartheid means "the state of being apart." Apartheid legislation was enforced by the ruling National Party (NP) from 1948 to 1991, classifying citizens by four main racial groups: black, white, colored, and Indian. Residential areas, medical facilities, beaches, restaurants, schools, and other public places were racially segregated and anyone violating segregation laws could be arrested on the spot. Interracial relationships were also illegal. Trevor Noah, popular South African comedian and host of The Daily Show, was born to a black mother of the Xhosa tribe — South Africa's second-largest ethnic group — and a white Swiss-German father. He often jokes that when walking down the street with his mother in South Africa, she would drop his hand as they passed by police, making him feel "like a bag of weed." Noah's mother was jailed and fined multiple times by the apartheid government for her relationship with a white man.
Between 1960 and 1983, 3.5 million non-white South Africans were forcibly moved from their homes and into segregated neighborhoods. Black and ethnic South Africans increasingly lost basic rights and privileges, becoming less than second-class citizens in their own country and required to carry passbooks. Tyamzashe once saw an elderly black woman harassed and beaten by regime officers who claimed she had the wrong passbook for that area. Although he'd witnessed countless incidents like this, something about the way the old woman passively accepted the abuse profoundly affected him.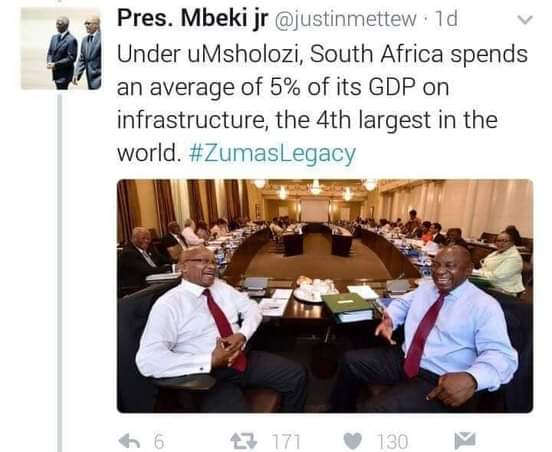 "I knew I had to fight no matter what the cost," he says.
A total of around 21,000 people died as a result of political violence in South Africa during apartheid, according to the country's Human Rights Commission. These attacks fueled the resistance. The two main military factions that rallied to fight the apartheid regime were the (APLA), affiliated with the Pan Africanist Congress (PAC) political party, and Umkhonto we Sizwe (MK), affiliated with the African National Congress.
These groups focused their energy on orchestrating acts of sabotage on key government buildings. In December 1961, MK announced its existence by detonating five bombs in Port Elizabeth, the largest city in the Eastern Cape province and the site of many power plants and government structures. MK became increasingly bold with its choice of targets over the years, launching an attack on the Koeberg Nuclear Station in Cape Town and the South African Air Force Headquarters in the 1980s.
APLA coordinated armed strikes, as well as bank robberies, to put pressure on the apartheid regime. The group drew criticism from the international community for also engaging in so-called "soft target attacks" where white civilians were targeted. The most infamous of these attacks was the 1993 St. James Church Massacre where four APLA fighters opened fire in a Cape Town church, killing 11 congregants and injuring 58.
Although MK and APLA were guided by different political ideologies, they were united in the struggle against apartheid — a struggle they eventually won.
In 1994, Nelson Mandela, himself a member of the ANC, was elected president of South Africa in the country's first universal suffrage election. Mandela's newly established democratic government immediately began laying the groundwork for a system of "integration" for ex-combatants into a new South African National Defense Force (SANDF). This proved logistically difficult. The sheer number of soldiers involved was arguably too large for the new government to handle, and then there was the matter of conflicting philosophies and lingering resentment. Many veterans weren't integrated into the SANDF either by choice or exclusion.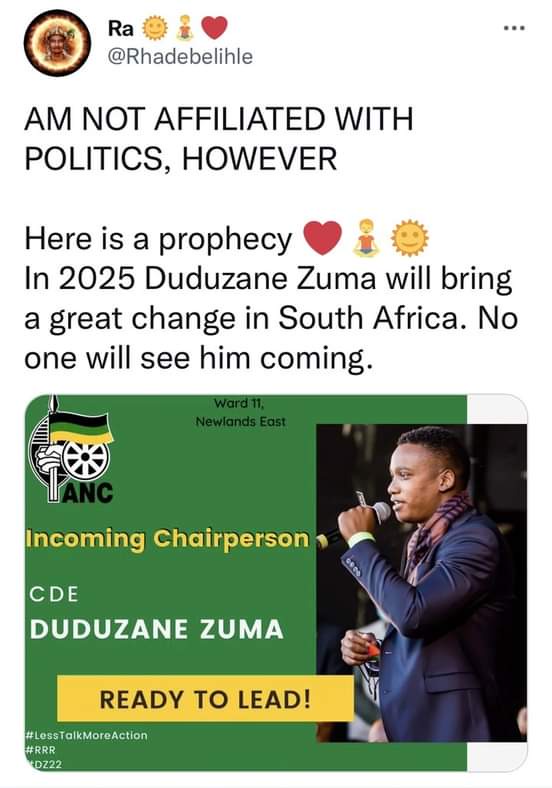 The Truth and Reconciliation Committee — a court-like restorative justice body — assembled in 1996 to essentially repair relations between blacks and whites in South Africa. Combatants on both sides of the struggle were granted amnesty as long as their actions had been politically motivated. Not everyone agreed with the TRC's rulings.
"There are former apartheid regime officers walking free in the streets," Tyamzashe says. "How is that justice?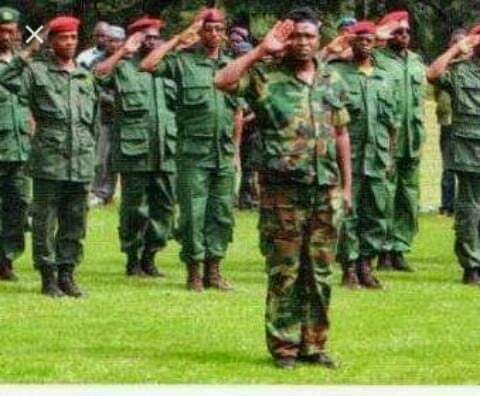 Ends/
Content created and supplied by: Alupheli. (via Opera News )
Opera News is a free to use platform and the views and opinions expressed herein are solely those of the author and do not represent, reflect or express the views of Opera News. Any/all written content and images displayed are provided by the blogger/author, appear herein as submitted by the blogger/author and are unedited by Opera News. Opera News does not consent to nor does it condone the posting of any content that violates the rights (including the copyrights) of any third party, nor content that may malign, inter alia, any religion, ethnic group, organization, gender, company, or individual. Opera News furthermore does not condone the use of our platform for the purposes encouraging/endorsing hate speech, violation of human rights and/or utterances of a defamatory nature. If the content contained herein violates any of your rights, including those of copyright, and/or violates any the above mentioned factors, you are requested to immediately notify us using via the following email address operanews-external(at)opera.com and/or report the article using the available reporting functionality built into our Platform See More