There's a group in Gauteng Province, specifically in Pretoria, which call itself "Boko Haram". In short space of time, the Boko Haram group has turned Mamelodi into a lawless state: and the residents of Mamelodi have said that they're living under a cloak of terror. The Boko Haram group has manage to infiltrate all sectors of the township. The Boko Haram group carries guns in their hands: and they go around Mamelodi demanding payment for business protection and for mere existence. And their reign of terror knows no bounds, because they're said to be hijacking buildings, Kick service providers out and those who stand in their way, are often killed.
It was recently reported that Boko Haram group hijacks people's vehicles and later change the vehicle identity numbers. In small spaza shops, the group is said to be collecting around R2 000 a month.
It would seem there is nothing left for Mamelodi residents, because the Boko Haram group has, as reported, forcefully taken contracts and projects. And the unfortunate part is that the Mamelodi residents cannot fight because they walk around with guns.
It is against this backdrop that, the Police in Gauteng have said that the days of the Boko Haram group are numbered. The police in Gauteng have pointed out that they're well aware of the Boko Haram group, and they're closing down on them.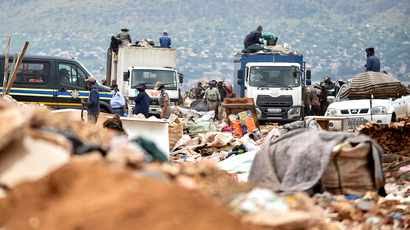 Sources:
https://www.google.co.za/amp/s/www.iol.co.za/amp/pretoria-news/news/your-days-are-numbered-gauteng-police-commissioner-tells-boko-haram-gang-dfc4d6d0-538d-4136-813c-e9029b5b808e
Content created and supplied by: Mighty101 (via Opera News )