Here are 2 Salient home made equipments that can make farming much easier.


DIY Food Jar
you'll need: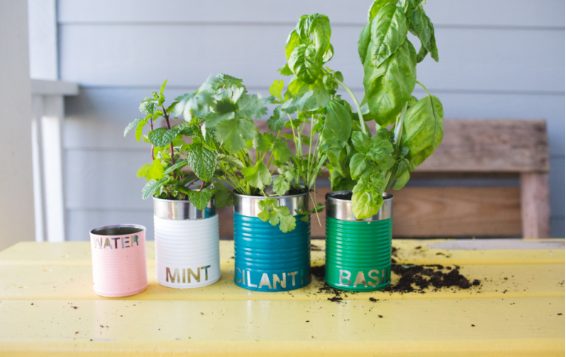 - Food cans in any size
- Drill
- Ribbons
How to:
1. Simply clean your cans and remove any ink that has been stamped on them.
2. Drill some holes at the bottom for drainage.
3. Decorate your cans with ribbons of any style and color you desire.
4. Fill the cans with well-draining potting soil and start planting your herbs.
MASON JAR INDOOR HERB GARDEN
You'll need:
- Several masons jars
How to:
1. Clean your Mason jars and fill them with well-draining potting soil.
2. Decorate the jars however you like!
3. Plant your herbs and place the jars wherever you desire.
All these easy tips and tricks to make your own indoor herb garden will help you achieve a fresh garden that you can enjoy all year round!!
Content created and supplied by: DreamConfident (via Opera News )