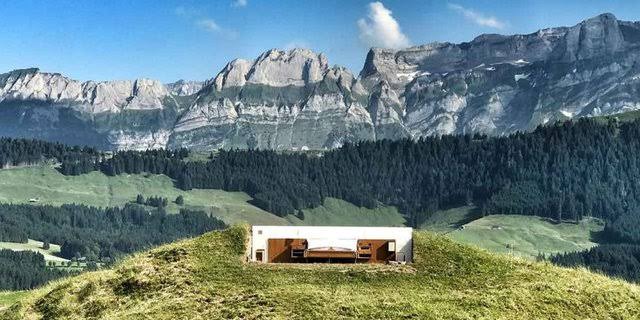 Many would think that luxury travel is the kind of experience that requires one to either book a stay in a multi-floor, five-star resort with an in-house spa and a golf course.
Breaking such conventional notions of luxury is a property in the Swiss Alps that welcomes its guests not with its lavish entrance gates, exquisite fountains, or well-furnished spaces, but with panoramic mountain peaks, a distant chime of cowbells, and minimalist setting.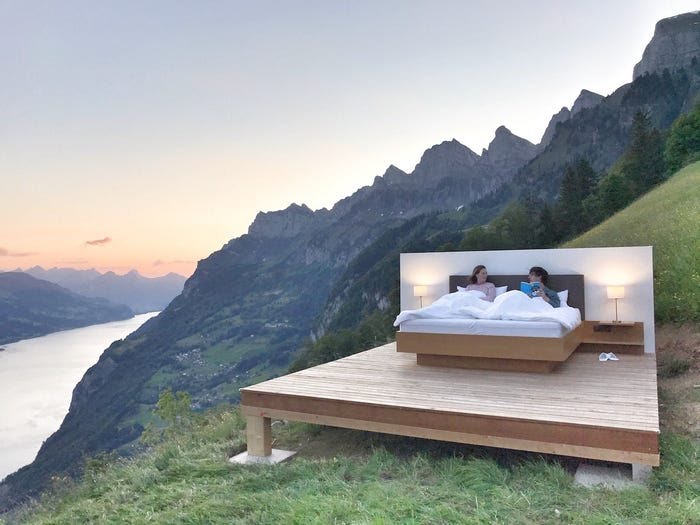 Zero Real Estate is a set of hotel suites founded by hospitality professional Daniel Charbonnier and conceptual artists Frank and Patrik Riklin.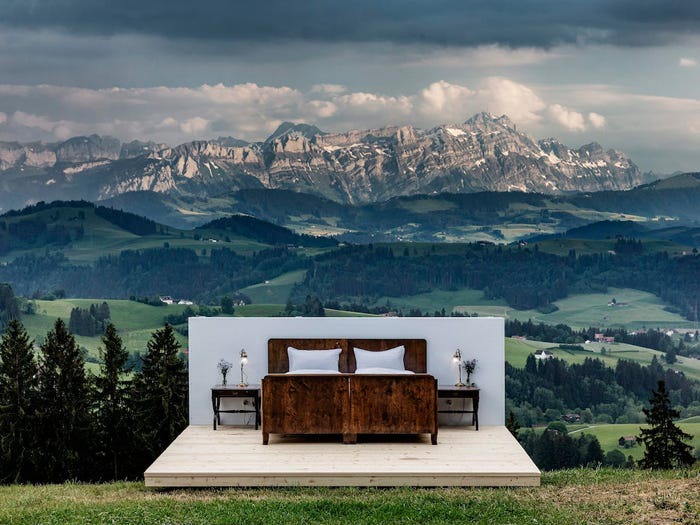 The idea was to strip down the traditional concept of a hotel and focus on the experience, Charbonnier told Insider
It was designed by three founders, the concept artists Frank and Patrik Riklin (Atelier für Sonderaufgaben) and hotel professional Daniel Charbonnier (Minds in Motion SA) who say that the hotel aims "to push the boundaries of real estate, while focusing on re-thinking the meaning of true luxury in the hotel industry."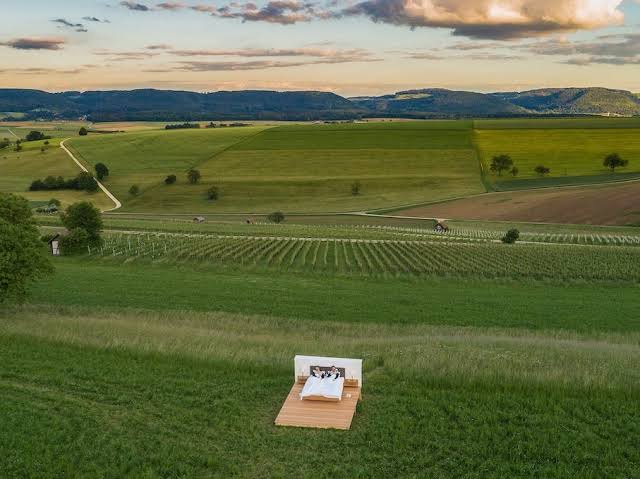 You may not get luxuries like a bathroom or a roof at Null Stern, but there is a safe and a butler. The butler meets guests at the train station, escorts them up the steep slope to the suite, and is on hand to serve drinks, bread, cheese and local meats, right to the bed. And don't worry, there is a toilet. It's just in a hut, a 100m walk away.
Guests can expect to pay a little more than $300 a night and can also cancel their booking in the event of poor weather,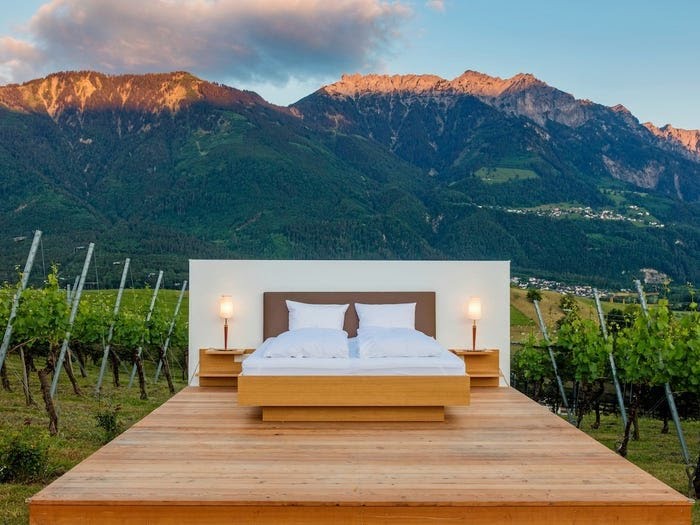 Source: https://hostunusual.com/categories/host-unusual/zero-real-estate/#:~:text=Zero%20Real%20Estate%20is%20a,secluded%20in%20the%20Swiss%20Alps.&text=The%20brainchild%20of%20concept%20artists,breathtaking%20midst%20of%20the%20mountainscape.
Please leave a comment on what you think about this and don't forget to share article and follow me when your done for more great articles 
Content created and supplied by: LatestHotNews (via Opera News )