You can use yellow sticky traps, which can be purchased at your local hardware store. Fungus gnats and other flying insects are attracted to the bright yellow color, and once they're on it, they're stuck.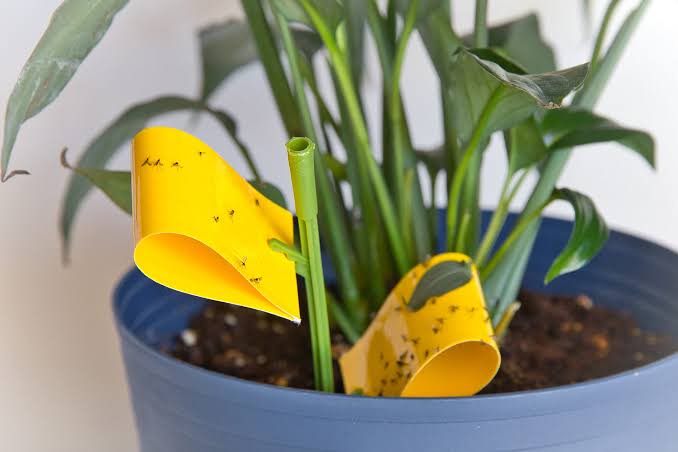 The great thing about yellow sticky traps is that they prevent fungus gnat larvae from forming into adult gnats, therefore stopping their life cycle. Gnats lay their eggs on the sticky traps. Adult fungus gnats can be a huge pain to your plants, so this will prevent them from becoming adult gnats in the first place.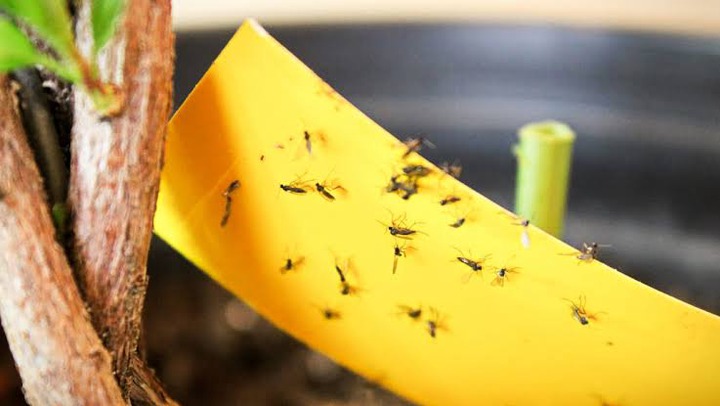 When it comes to caring for your plants, flowers, and vegetables, pest control is one of the most important things. Like us, insects and other pests also enjoy consuming these plants, but if you don't stop them in their tracks, they can completely destroy your plant as well as entire crops. In terms of controlling pests, we always suggest you start off with the most environmentally friendly method. This is to prevent harm to other plants as well as to pets that may be roaming around in your garden.
Content created and supplied by: DreamConfident (via Opera News )