The city of Durban is a coastal city in eastern South Africa's Kwa-Zulu Natal province. Best known for its beaches and warm weather, the city is a hit with tourists, mainly citing its African, Indian and colonial influences. Over 3.1 million people inhabit this majestic city, making it the second largest city in South Africa, just behind Cape Town.
While the city has a lot to offer in tourism attractions, a few noteworthy ones stand out. These are some of the most exhilarating and breath-taking experiences that this cool city has to offer.
North Beach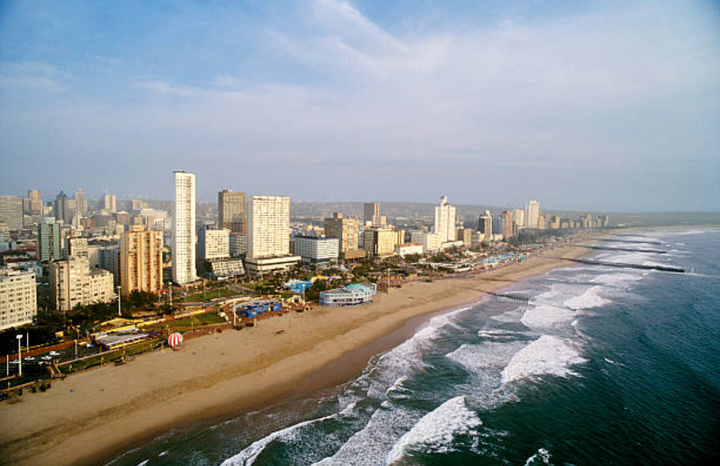 North Beach is one of the beaches of Durban and is situated north of the harbour on Durban's popular Golden Mile. This promenade stretches all the way from Blue Lagoon to the Durban Harbour, making it the longest promenade in Sub-Saharan Africa. While here, tourists can enjoy the warm waters, take in the cool sun at the beach and take part in surfing and bodyboarding activities. Avid cyclists and joggers can frequent the promenade, indulge in takeaway eateries and take in the mesmerizing scenery along the piers.
uShaka Marine World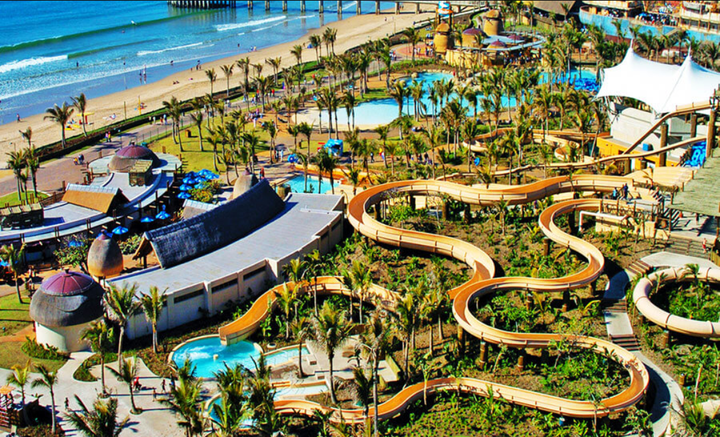 Popularly dubbed as the biggest marine theme park in South Africa, uShaka Marine World offers a world of fun, oceanarium and shopping all in the same space and is situated at the end of the promenade, just next to the harbour. Tourists can indulge in fun water slide rides at the ever so popular uShaka Wet 'n Wild, which features a number of different slides and pools to cater for those adrenaline addicts. The theme park also features a sea animal encounter and a local shopping village walk for those with a less adventurous spirit.
Moses Mabhida Stadium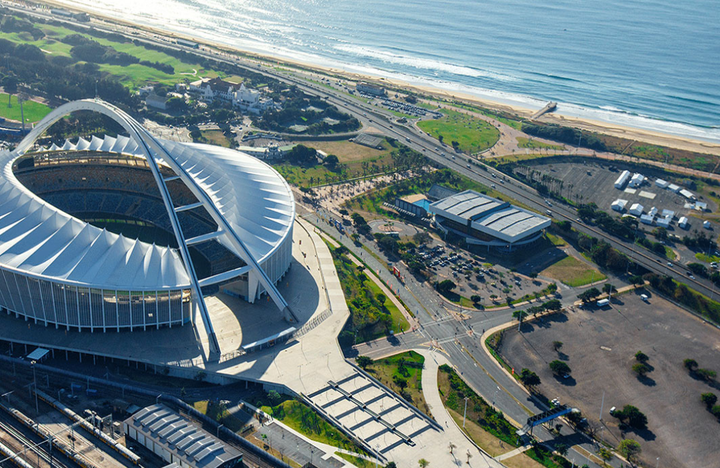 The iconic football World Cup stadium, which dominates the Durban skyline, is an excellent host for sporting activities and music concerts all year round and is surrounded by an assortment of restaurants. The stadium boasts an impressive skycar which sits at the very top of the structure of the stadium and offers views that are second to none.
Adventure-seekers can also climb the 352 steps leading up to the Big Rush Big Swing and take a leap of faith as they free fall 80 metres into the stadium bowl. This one-of-a-kind stadium swing, which has officially been named as the world's tallest swing by the Guiness Book of Records, is not for the faint hearted.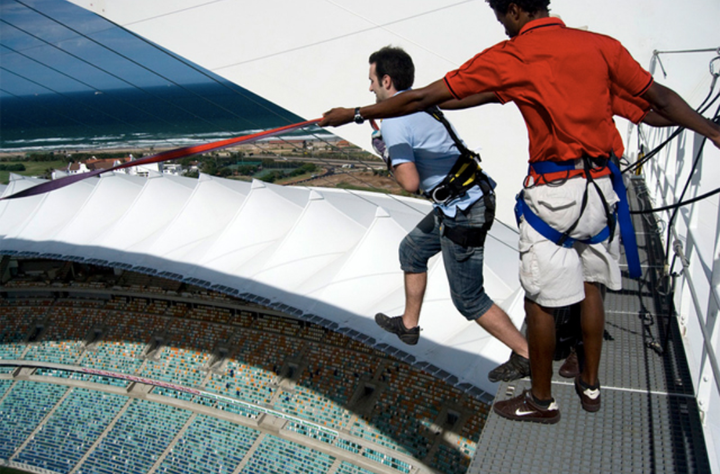 Be sure to check out some of these attractions in Durban and let us know of your experience.
Be sure to follow us for more content.
Content created and supplied by: @DiamondLife (via Opera News )