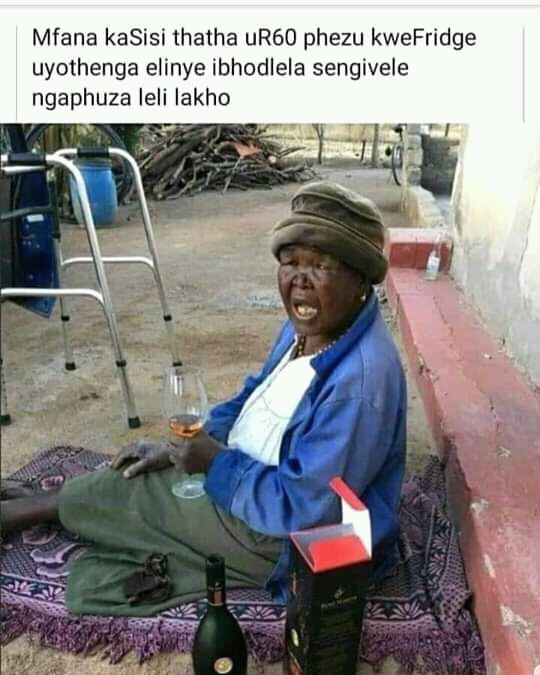 The grand mother she took her sister's child expensive alcohol she did not know that the alcohol she took is too expensive she had take it and sit outside drink it.
The guy he bought the expensive alcohol for his friend becasue his friend he was getting married, he was so shocked when he get home when he was told to to take R60 on top of the fridge so that he will be able to buy another bottles becasue she took his bottle, and she was thirsty.
He never believed his eyes while seeing the bottle, at that moment his aunt she was holding the glass busy drinking his expensive bottle.
The guy he asked his aunt do you know how much is the bottle, shesaid its R60 that's why she has told him to take R60 on top of the fridge so that he will buy another bottle.
Boys have to hide their expensive bottles wich their still transporting them to somehere because your staying with the family and their don't know how much you bought the bottles of their are thirsty their will have to drink it.
Opera hub please help me reach more clicks and readers please don't forget to share the article to other readers so that their can see alcohol must be kept at safe place.
Content created and supplied by: Nakampe (via Opera News )