A man posted a picture of his house on social media, he was looking for buyers: "I'm selling a beautiful double storey house around a cool suburb in polokwane", was his words.
The structure of the double storey house was still incomplete, however the house and it's looks were something questionable, surely one can tell from the awkward structure that the builders were not skilled in building or were just complete beginners.
The structure of the house from the roof, to it's corners, and other things were not something looking very attractive. If anyone is selling something, it's look becomes important otherwise potential buyers will not be drawn
See the structure of the double storey house.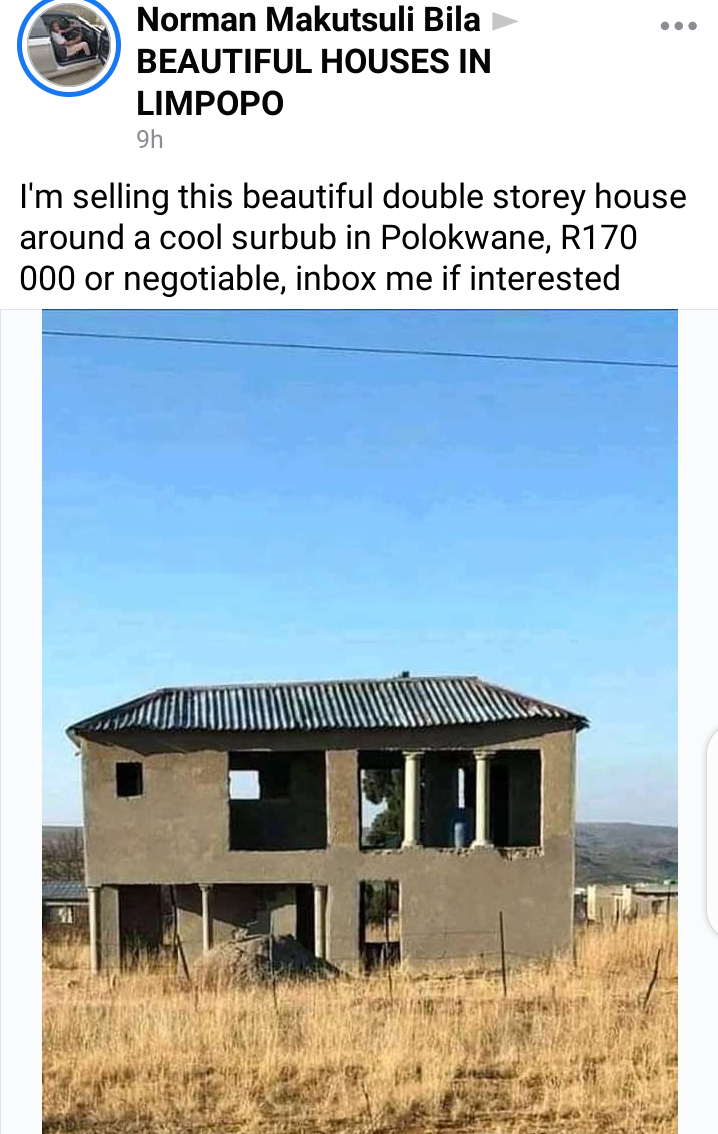 Screenshot
Some social media users had something to say about this double storey house which is costing R170 000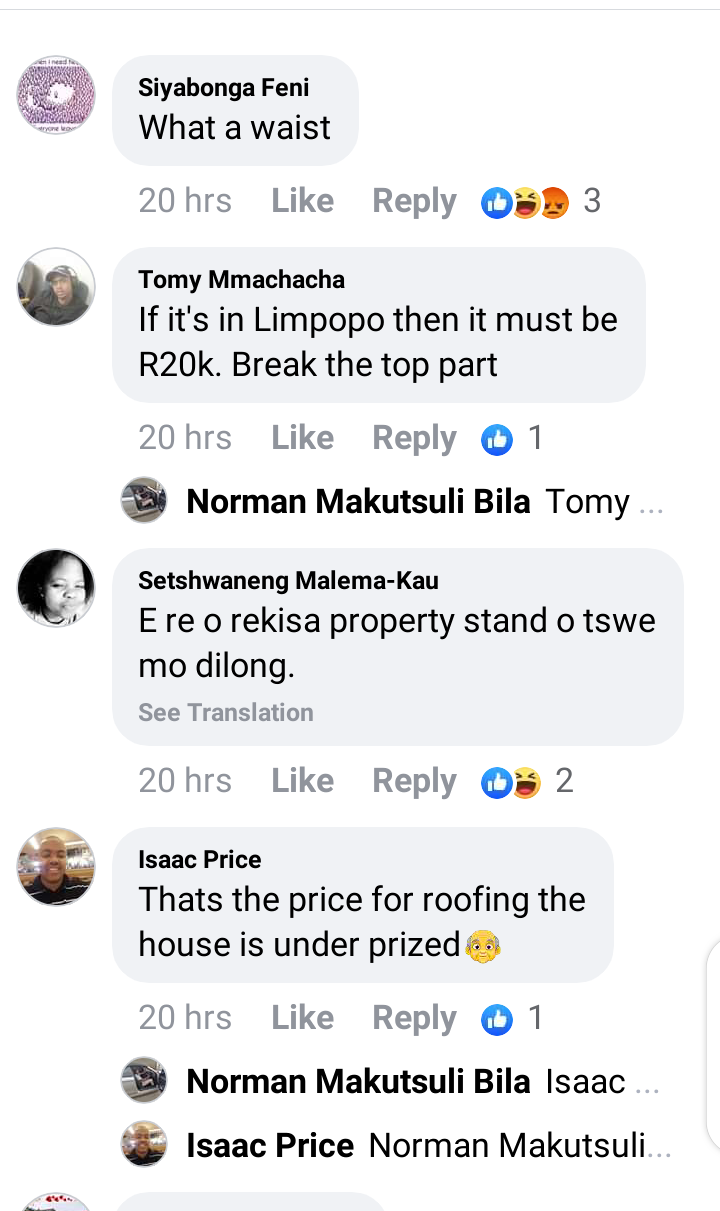 Screenshot.
The peoples xomment were not so positive as you see
Thank you for reading,
Content created and supplied by: Technon (via Opera News )