Locusts are collections of certain species of short horned grasshoppers in the family accredidae that have a swarming phase. These insects are usually solitary, but under certain circumstances they become more abudant and change their behavior and habits.
You can find L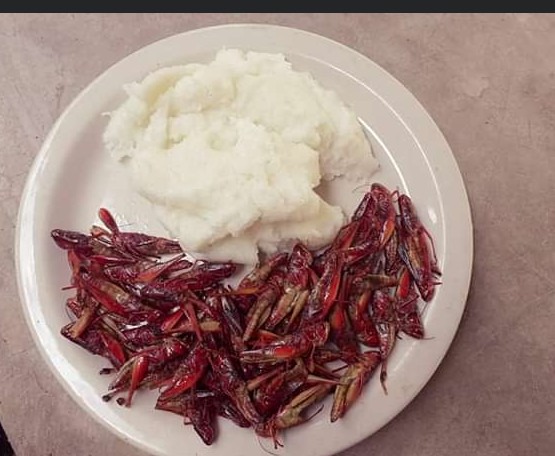 ocusts at the forest and the dessert though they are scares there.
From nutritional point of view, Locusts are excellent of protein, Locusts contains 62% of protein, 17% of fats and elements such as magnesium, calcium, pattasium, manganese, sodium, iron and phosphorus.
You Will Also Like To Know
Why we should pray first before we start our day, it is to understand the importance of morning prayer. If you have not started,start today, not only public Prayer is effective but private Prayer is also rewarded. Everyone needs a place to be alone with God, and as long as we don't have this place then we will not be able to maintain a life that is filled with pover.
Like, Comment, Share and Follow>>>
Content created and supplied by: LadyQueen (via Opera News )