An ignorant thing that most people assume is that KFC employees only eat KFC and not any other chicken restaurants. So when a picture of KFC employees at a Chicken Licken restaurant was posted on Twitter, people were just outraged.
The picture was posted on Twitter by @KevinkhoZa_. He captioned the picture, "Sleeping with the enemy." His caption made it very clear that he also thought that KFC employees should only eat at KFC.
There were people who assumed that they were sent there to see what Chicken Licken had on the menu. "They are there to infiltrate and steal some ideas from the Chicken Licken menu," @lungi_34 commented."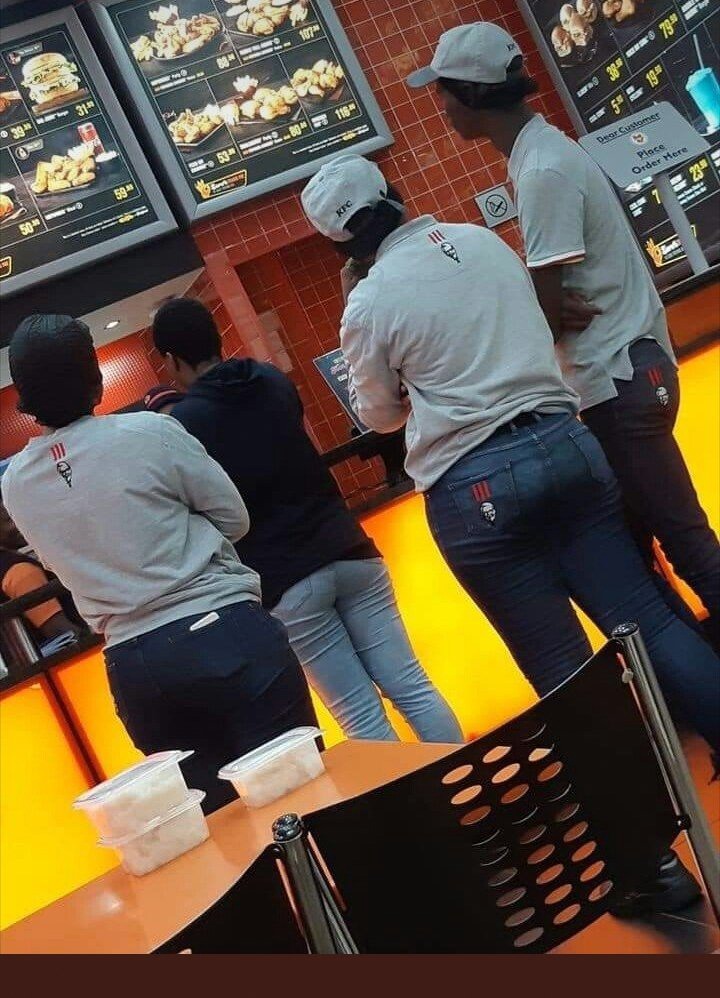 "It looked very suspicious, especially because they were still in their KFC uniform", another Twitter user commented.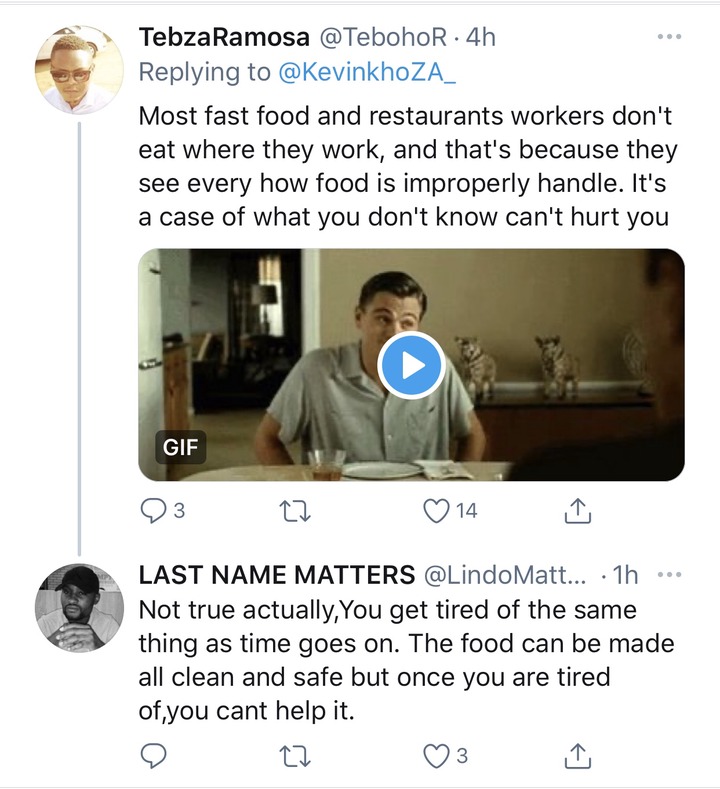 It doesn't make sense for a person to eat one thing every single day. It is also very unfair for them to get judged because they ate at Chicken Licken. They are also human beings and they are allowed to eat whatever they like.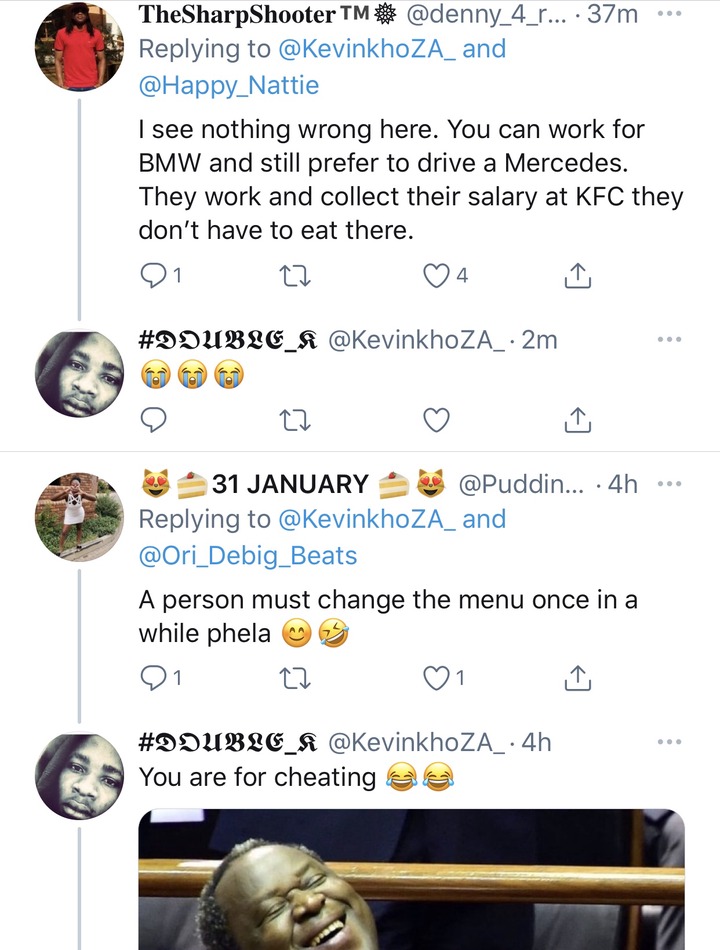 Content created and supplied by: Sanelem_ (via Opera News )