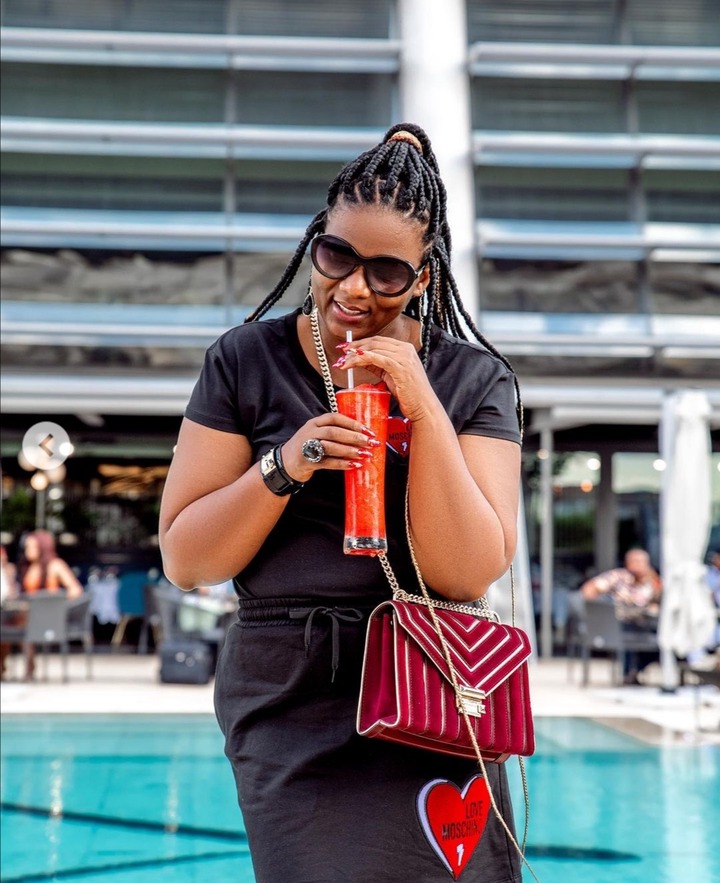 We all know that matric results are currently out and a lot of kids who were doing grade 12 in the previous year, have worked very hard to make sire that they lend up in varauty in 2021. A lot of students have passed their Matric and they are currently preparing to take over their varsity studies. This is the most exciting time for a lot of kids.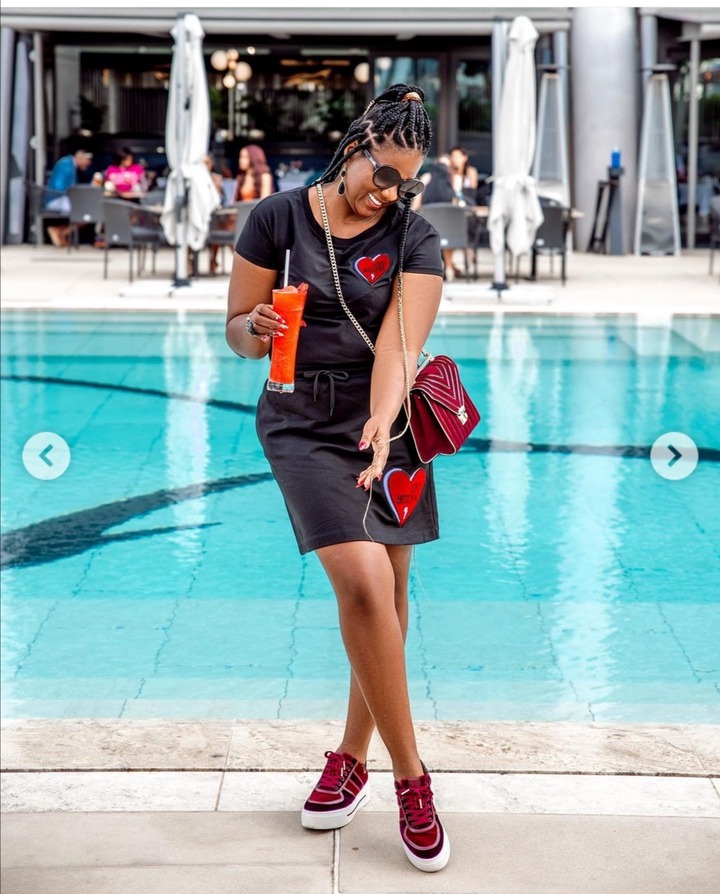 Even though some might have not made it, there's always a second chance to do better because not passing doesn't mean that one is weak or they are dumb, with more hardwork things will work out just fine on her recent post, Mamkhize decided to congratulate those who passed and encourage those who haven't. On her post she wrote:
"Happy Saturday Guys. Today is a big day for my boys @royalam_fc. All the best for your match today, let's bring this one home!!! Let me also congratulate the matric class of 2020. History will remember you because guys did it even in the middle of a pandemic."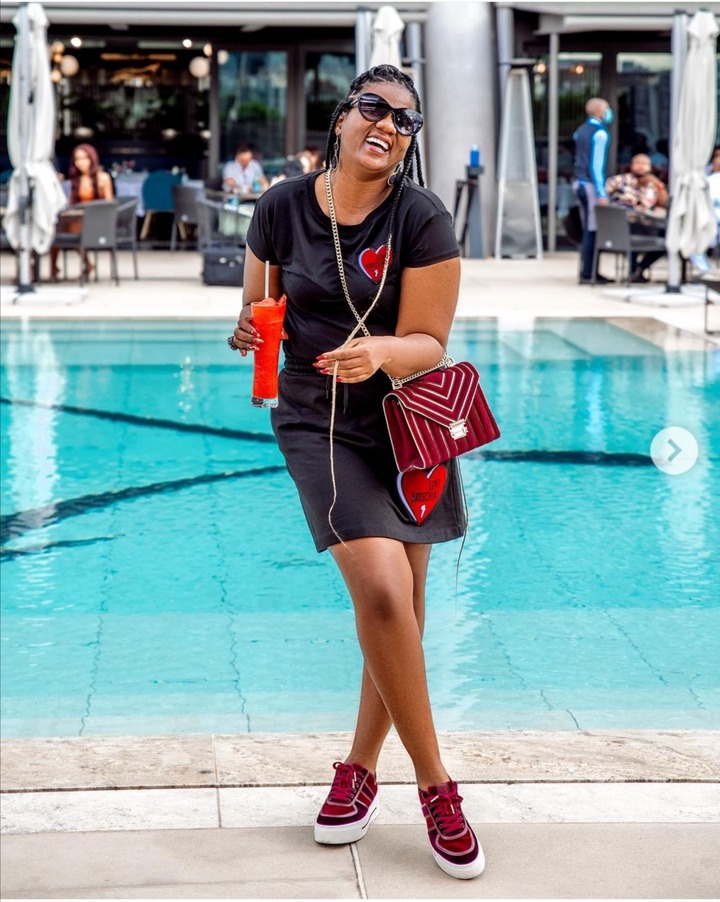 "Thought of the day: "As important as it is to work hard and hustle, let's not forget to take care of ourselves - mind, body and spirit" Remember to stay hydrated, stay safe and know that I love you!!" her post also caused commotion as she looked absolutely young and beautiful. Share your thoughts by leaving a comment below, like and don't forget to hit the share button.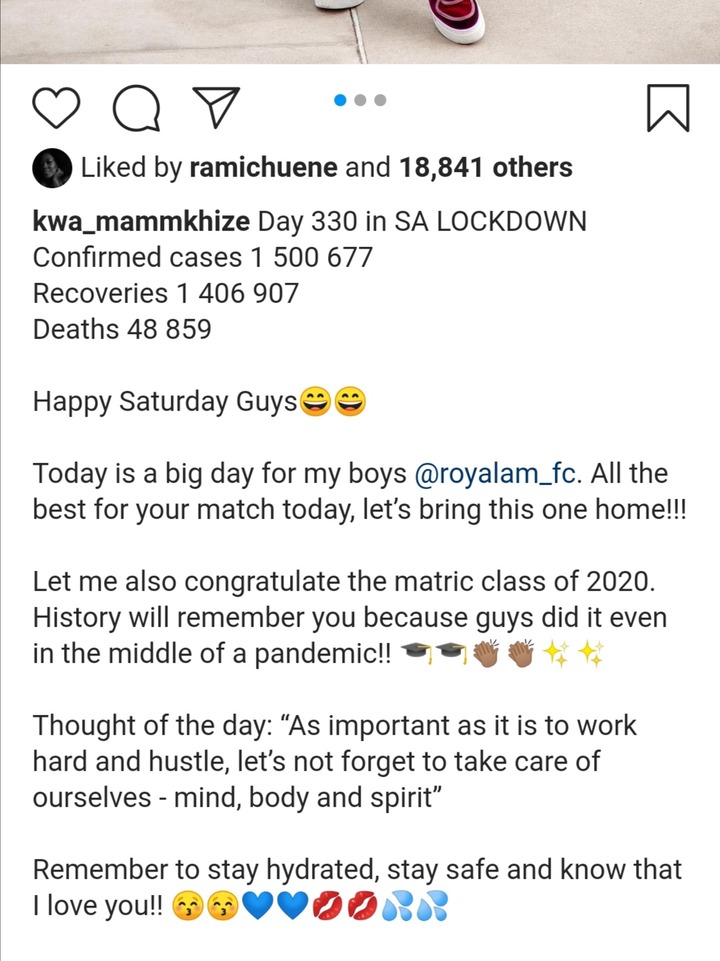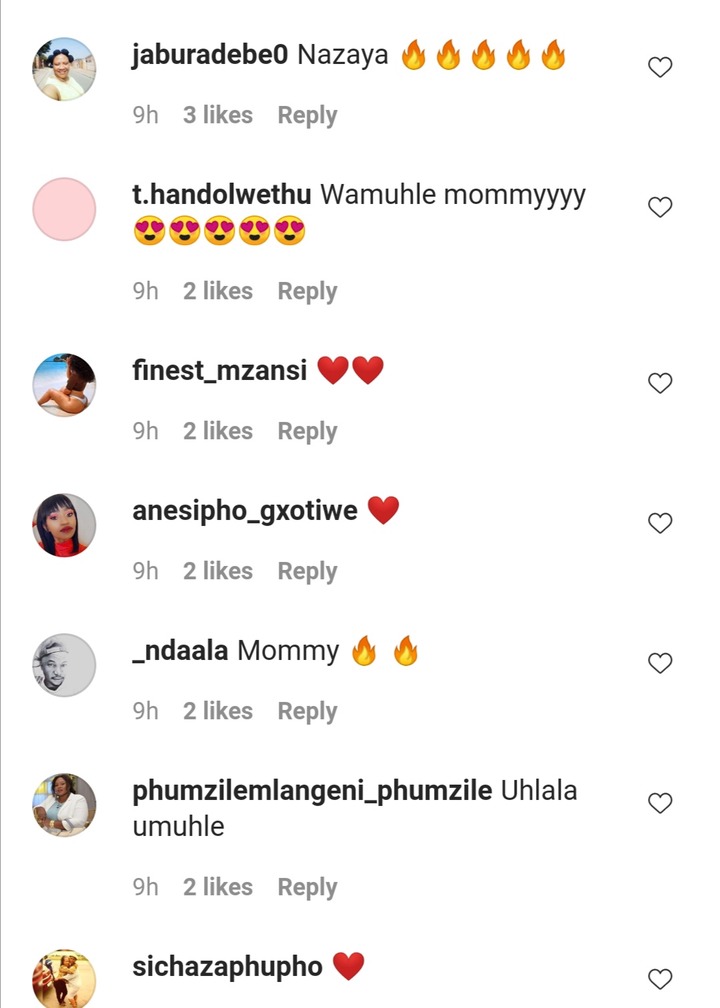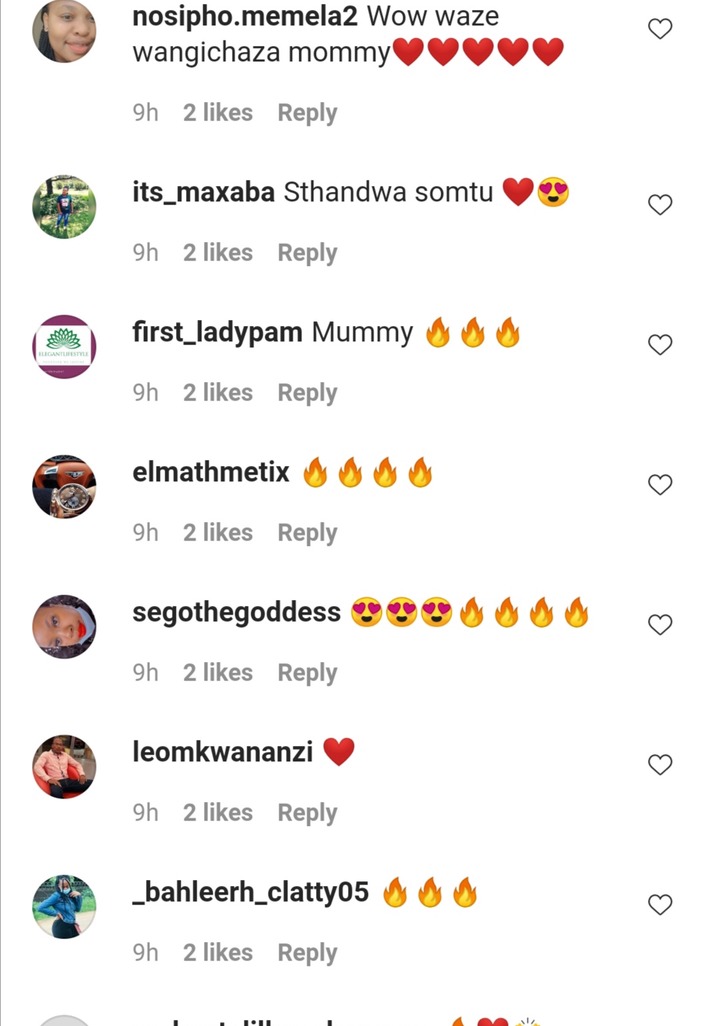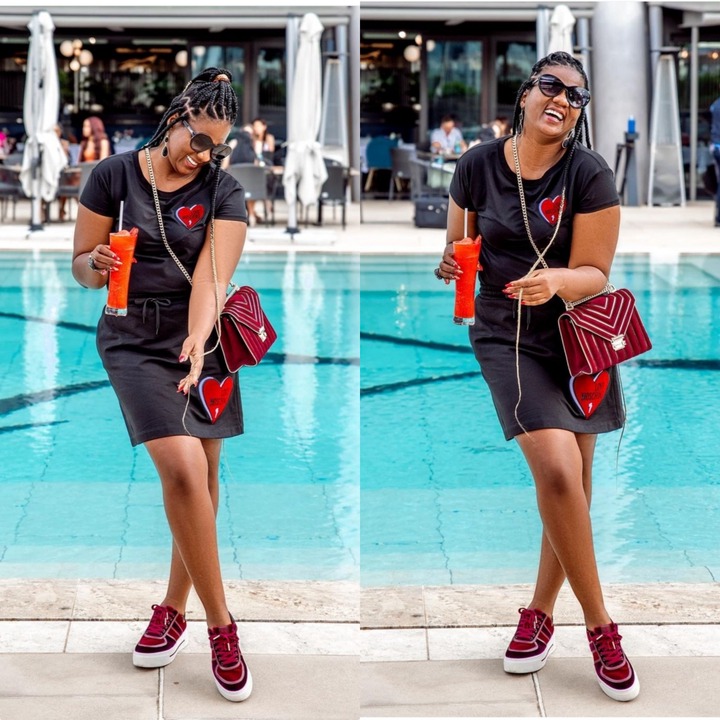 Content created and supplied by: MissM (via Opera News )