There's a particular picture that trends all over the social media platforms, of a 102 years old granny survives the pandemic. Things look grim for her family members were calling to say their final goodbyes, to their loved granny Angelina Friedman.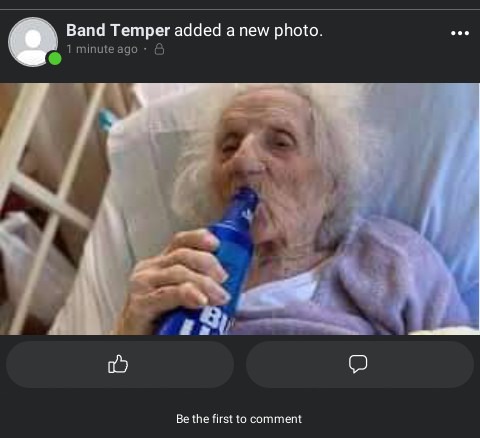 Source: Facebook
There's a particular picture that grabbed too much attention. Which has a lot of people talking about it because it's a miracle that an old granny survived covid-19. This shows that this Friedman is a strong granny ever, because a disease has proven that especially dangerous for adults over age of 65years old.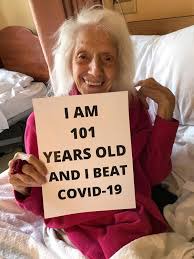 Screenshot: Facebook
When looking at the pictures carefully, you can clearly see that Friedman is old enough to survive covid-19. She says she tested before at January and results came as negative then, she went again last week Thursday then found out that she's positive.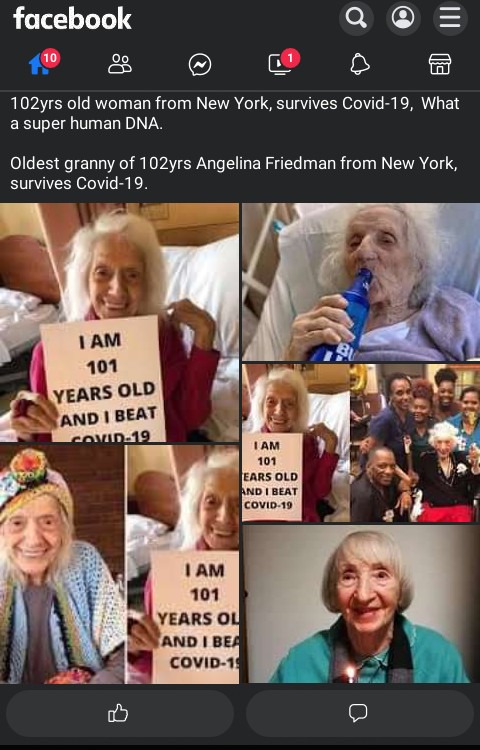 Screenshot: Facebook
Angelina Friedman, whose remarkable recovery from covid-19 made headlines earlier in the morning, has survived her second bout with the respiratory illness after celebrating her 102nd birthday party.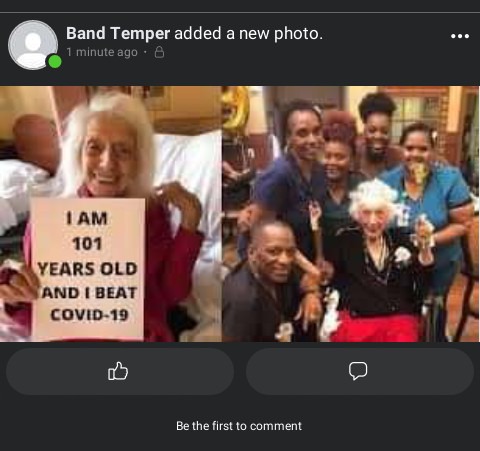 Screenshot: Facebook
Not only has she beaten covid-19 at 101, she beaten it at 102", her daughter Johanna made the headline. Angelina Friedman is not the oldest granny to survive covid-19 but she may be the oldest granny to survive it twice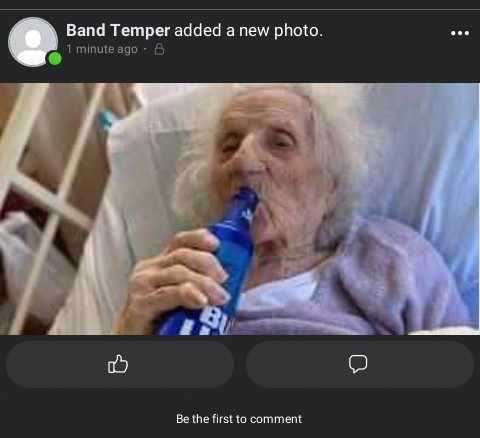 Screenshot: Facebook
Angelina Friedman has a super human DNA. Angelina Friedman is strong oldest granny ever, she survived internal bleeding and survived cancer. They both had cancer Angelina Friedman and her husband but her husband didn't survive it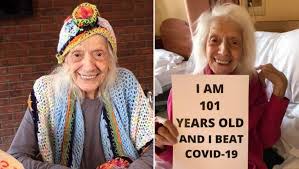 Screenshot: Facebook
Some people are strong inside. They got strong DNA that they are not infected and affected by disease. They are bodies beat certain disease, so we can say that they don't easily get sick.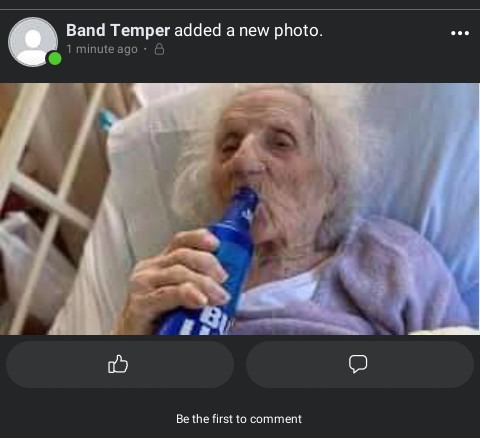 Screenshot: Facebook
We were all hundred percent sure that the pandemic will kill our grandfather's and grannies. So this shows that we were all wrong there are strong grannies out there like Angelina Friedman.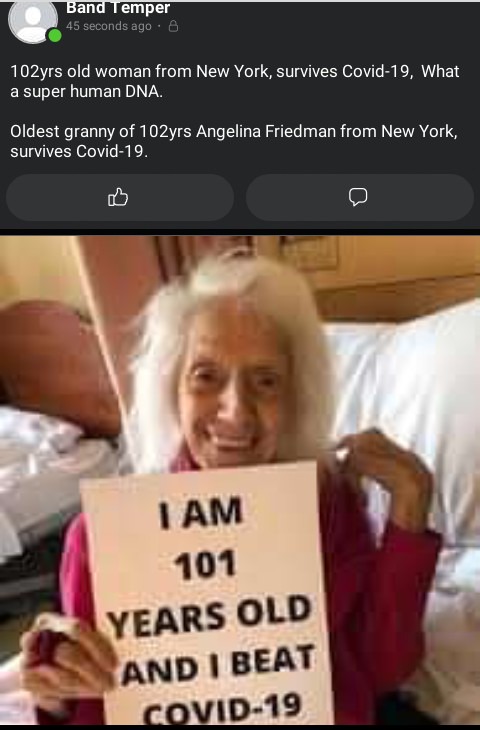 Screenshot: Facebook
Please follow for more Articles.
Please wear your mask and wash your hands with sanitizer everyday.
Kindly like, comment and share is for caring.
Content created and supplied by: Mac98 (via Opera News )