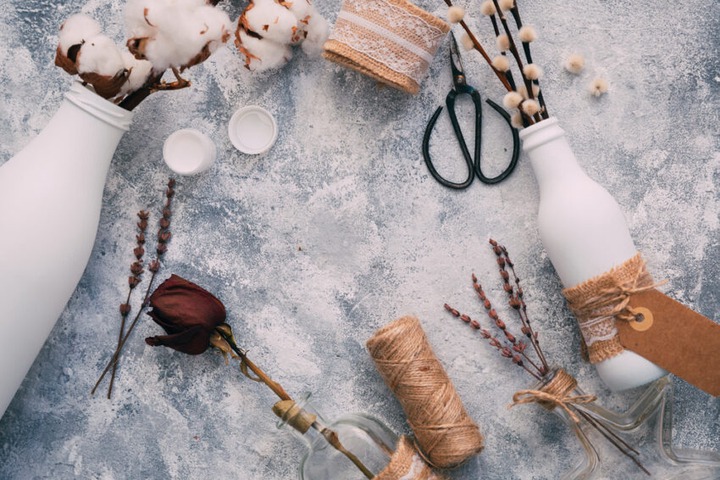 1. Marbled Clay Ring Dish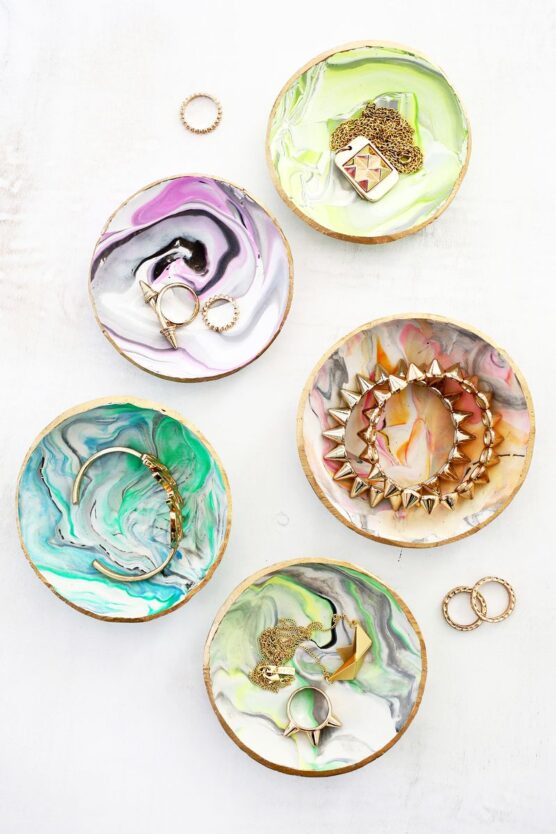 Ever wondered how you can use some cheap clay to earn money? Make these beautiful clay dishes by a few easy steps and earn some easy money for your fries.
2. Faux Leather bow keychain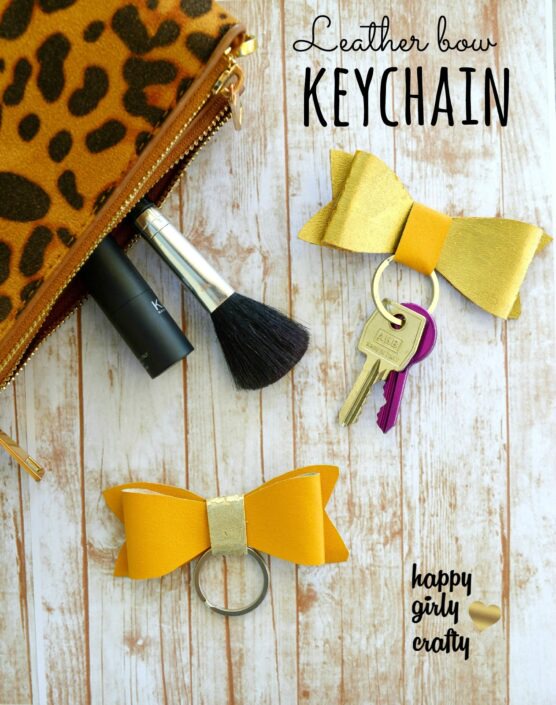 The keychains are easily the bestsellers among easy to make products and these cute leather faux keychains will definitely help you attract customers easily. Besides, you can sell these to your school or tuition friends too!
3. DIY Pompom keychain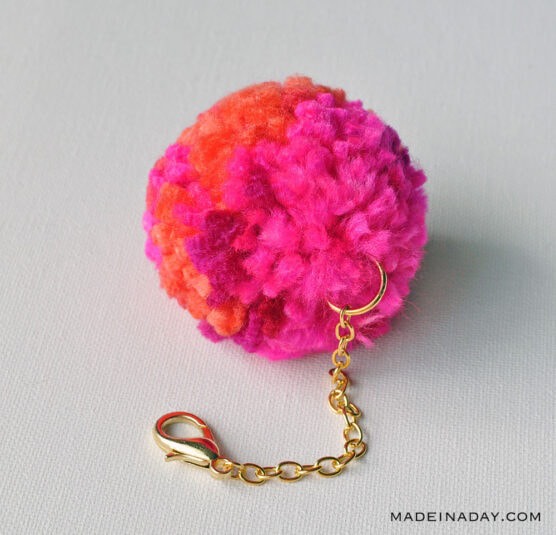 Make these cute and fluffy pompom keychains that ensure you will never lose your keys again. The raw materials you will use while making them is quite inexpensive and can help you earn good profits if you sell them.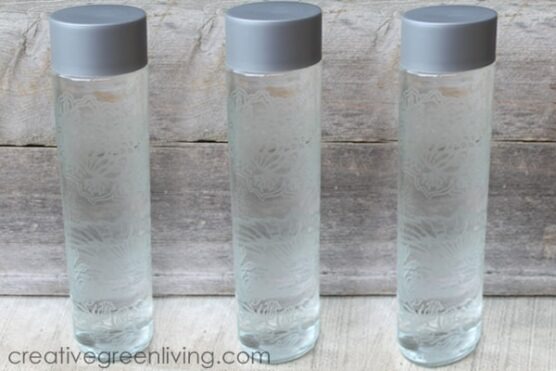 Turn any cheap glass bottle into this beautiful piece of art and sell them at an exponentially greater price. Glass bottles are trending these days in a bid to say no to plastic which will further benefit your endeavors to sell them.
5. Double Infinity Knot Bracelets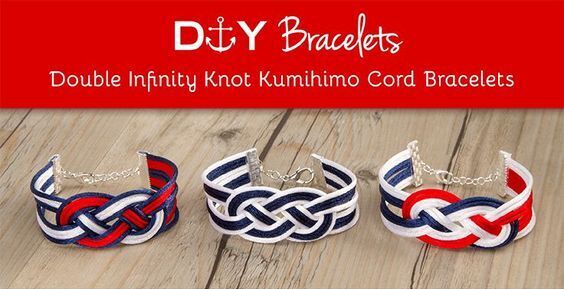 Those bracelets you recently bought from the store at a hefty price were actually made for a penny. Use this creative idea to make a stupendous bracelet of your own and earn a substantial side income. 
6. Circle Suede Bracelets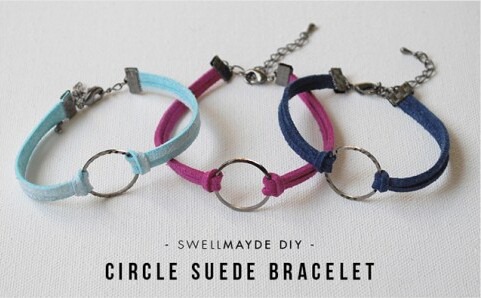 Another catchy bracelet for the hippies and the cool ones, brag them in your circle of friends and sell them to make a good sum too!
7. Multi-Strand Bracelets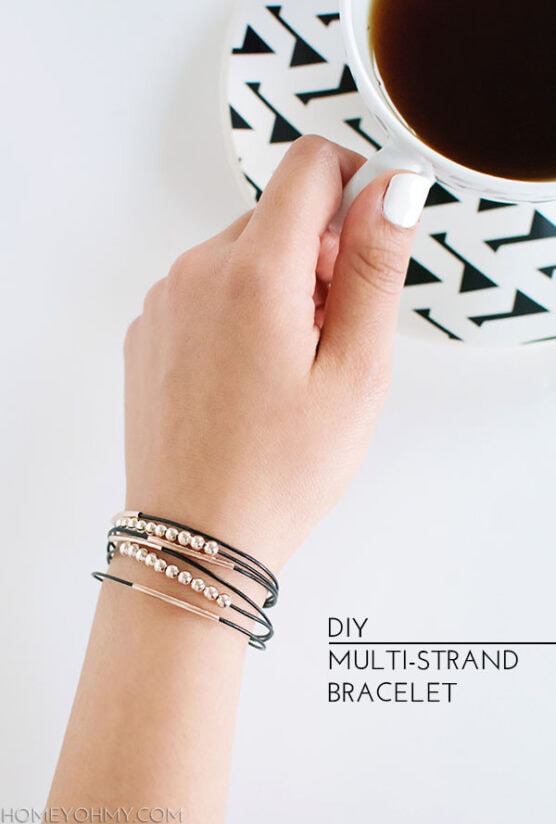 Add a premium and minimalistic option in your bracelet store with this easy to make a multi-strand bracelet. Ideal for the parties, you can add these to your jewelry collection too!
8. Woolen Cozy Bangles
No, you don't need to learn the craft of threading and sewing to make these cozy and comfortable woolen bangles. You would be surprised to know how quickly you can make these and sell them in the winters at a significant profit.
9. Ribbon and Pearl Bracelet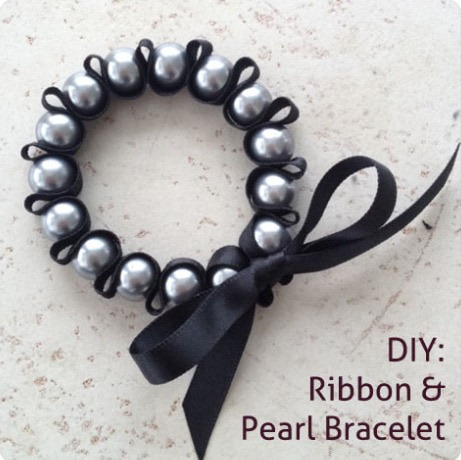 Ribbon and pearl are DIY essentials when you start practicing it regularly. Make these fancy bracelets in a jiffy and see your friends jostling to buy them first!
10. Dotted Party Mugs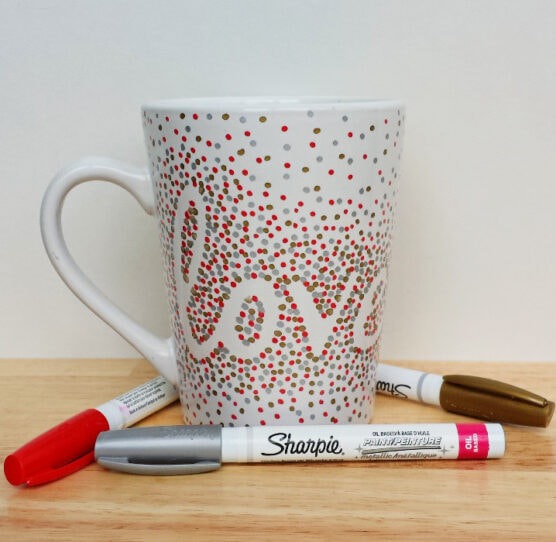 Everyone gets bored of old and plain coffee mugs. This simple dotting technique gives them a complete makeover which you can sell at your next house party!
11. Ribbon Bookmarks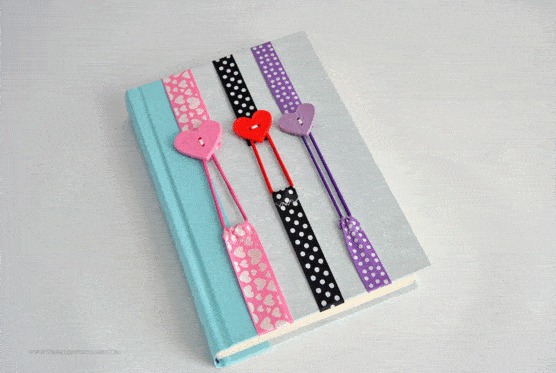 Bookmark is an intelligent product keeping in mind the teenage customers. Display these bookmarks on your books to your classmates and I bet you'd sell a dozen in an hour.
12. Candy Birthday Cake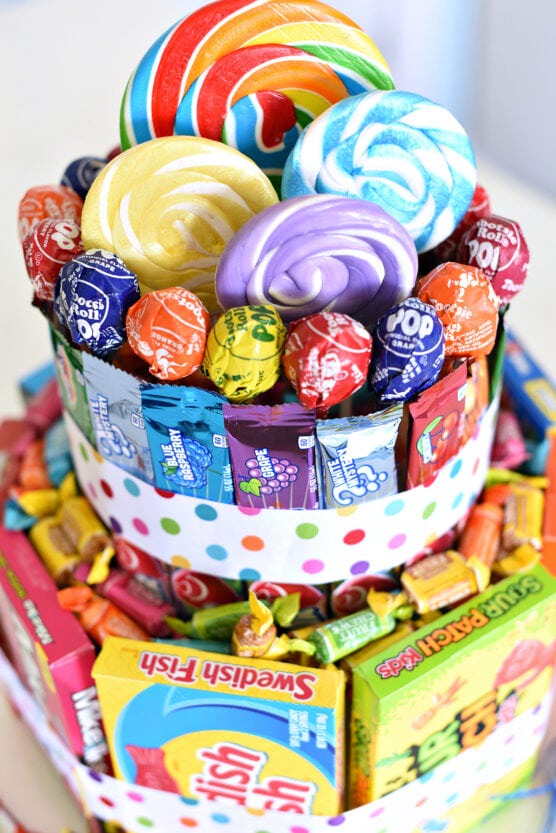 Sell this sweet birthday cake to your group the next time you all are looking to contribute money to buy a gift on your friend's birthday. It'd definitely save you the cost of the gift and make you an MVP among your friends.
13. Lush Inspired Bath bombs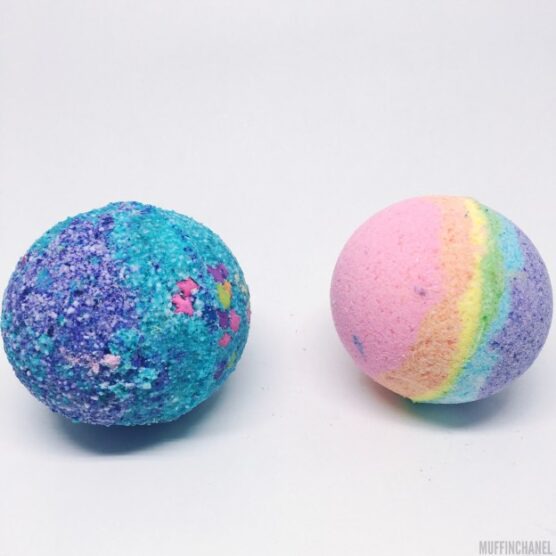 Your girlfriends would live these luscious bath bombs that are both easy to make and sell.
14. Washi Tape upcycled Mint Tins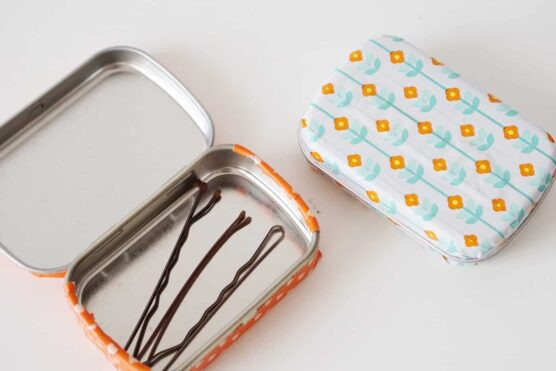 Bring those mint tins to good use by making these cute storage tins. Your classmates and other teenagers would love to buy these to store candies, rings, and other such small stuff.
15. Recycled Box Notepads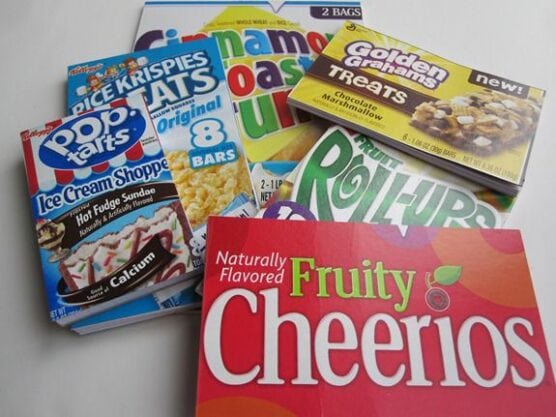 Don't throw away your chocolate and cereal boxes anymore. You can create these easy yet useful notepads using these boxes as covers.
16. Photo Coasters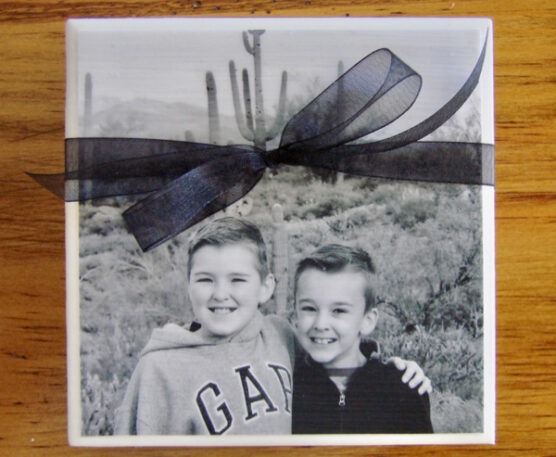 Photo coasters are one of the most sought after gifting options on the high school farewell and you can make a good profit by sticking group pictures and selling them to your classmates!
17. Wire wrapped Glass Pendant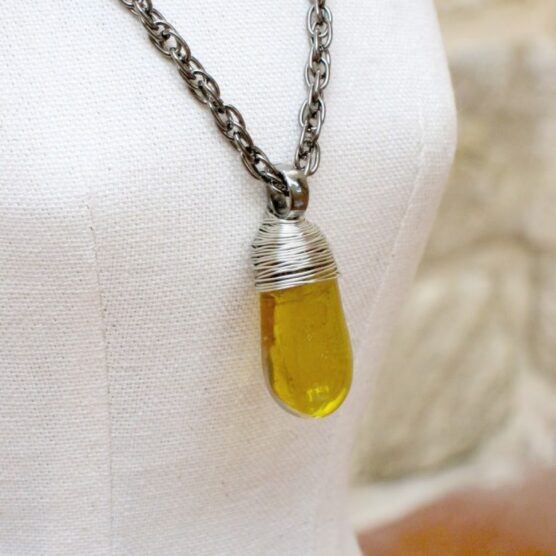 This aesthetic wire wrapped necklace is definitely going to be a sellout on your next craft fair. It's extremely easy to make for an ornament of such beauty.
18. Metal Roses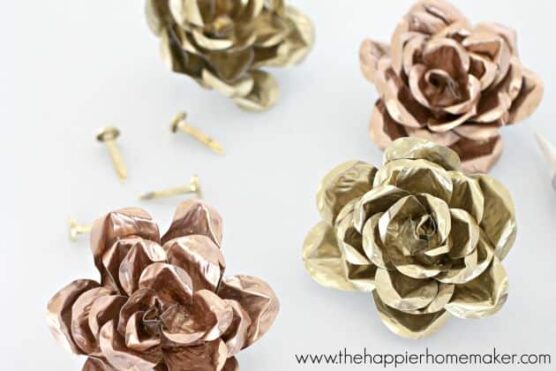 A modern gifting idea for the Rose Day, you'll surely earn a handsome sum selling these metal roses to those love birds around you.
19. Burned Cork Trivets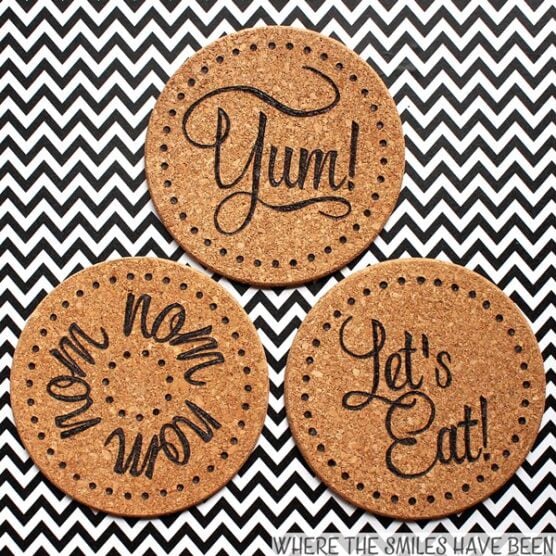 Write the most catchy phrases trending among teenagers to make for an attractive bag and shirt tag for your fellow teenagers.
20. Flower Pens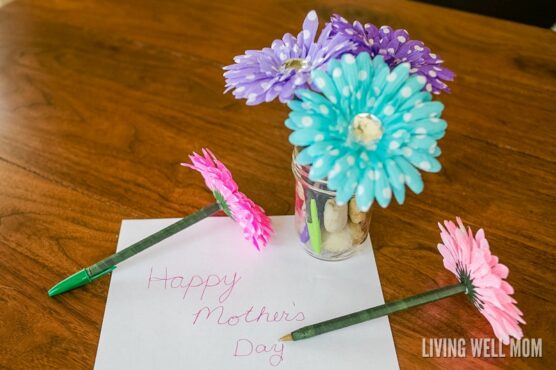 These adorable flower pens are suited to kids of all ages. They require a little cost to make and can earn you some good profits easily.
Content created and supplied by: Shanelize (via Opera News )