I was on my way to pee downstairs this is what I found next to the stairs.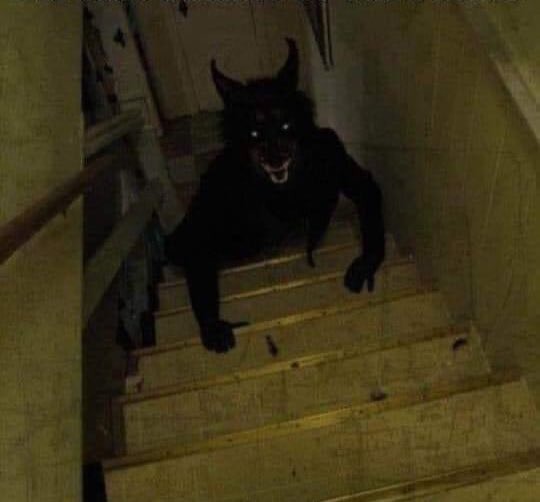 At first I thought I was dreaming and wanted to scream but then just because I realized that this looks like an Animal. It looled like a tokoloshe and I went back to my room screaming and not knowing what to do.
It was at midnight and my parents were already asleep i just had to tell them about what I saw. After few minutes of sitting in my bedroom I then went to my parents room. Guess what, they were not there I screamed calling them but then it is a pity that they were not there.
I was confused not knowing what to do i then went straight to my bedroom. Then tomorrow in the morning my parents were busy preparing breakfast. I was scared of asking them whether they were in their bedroom or not last night.
At the end of the day I found out that they are owninga Tolokoshe whenever they go out it guards the house. That is why I found it next to the stairs. People I'm really confused and i want to leave but i do not know where to go.
Any advice please?
Content created and supplied by: [email protected] (via Opera News )