We always have to be careful what we do, the same goes with what we apply to our bodies. Only because a friend of yours uses a certain commodity and that doesn't mean it does the same for you.
That took us to a lady who looks like she's been beaten by someone but she didn't apply a specific substance and that transformed her profile.
Probably, what prompted this discovery was that an online physician popularly known as the Aproko physician advises all who apply hair dye to verify that PPD (p-Phenylenediamine) is used in the products used to produce it because PPD is so high and poisonous it is not permitted to use on the skin.
He also posted a photograph of a white lady who applied the same thing that made her head swell and her faces swell.
A Nigerian woman, however, testifies to this that she was previously treated with PPD (p-phenylenediamine) in particular dye as part of the ingredients.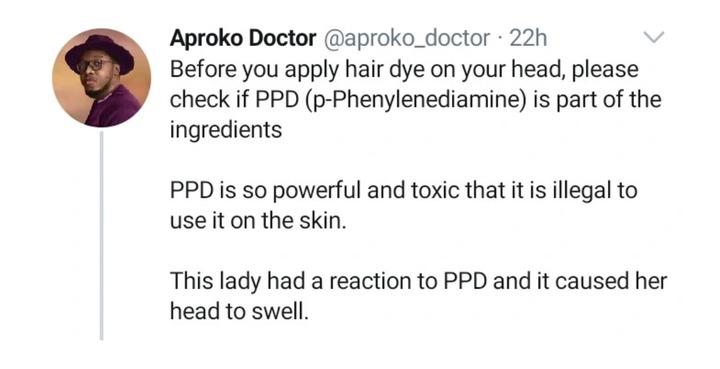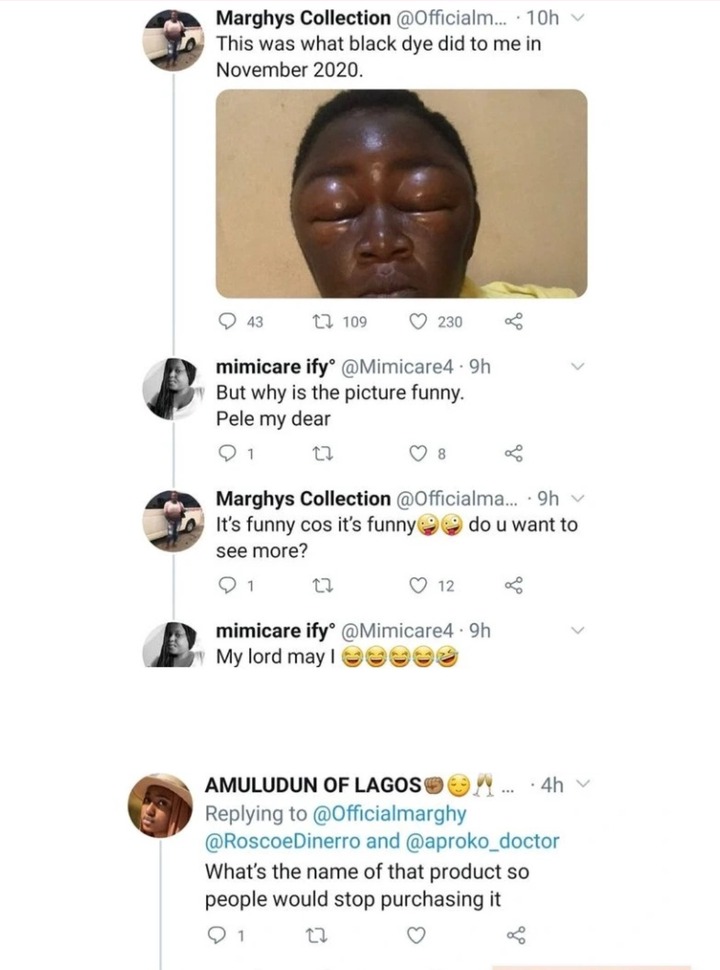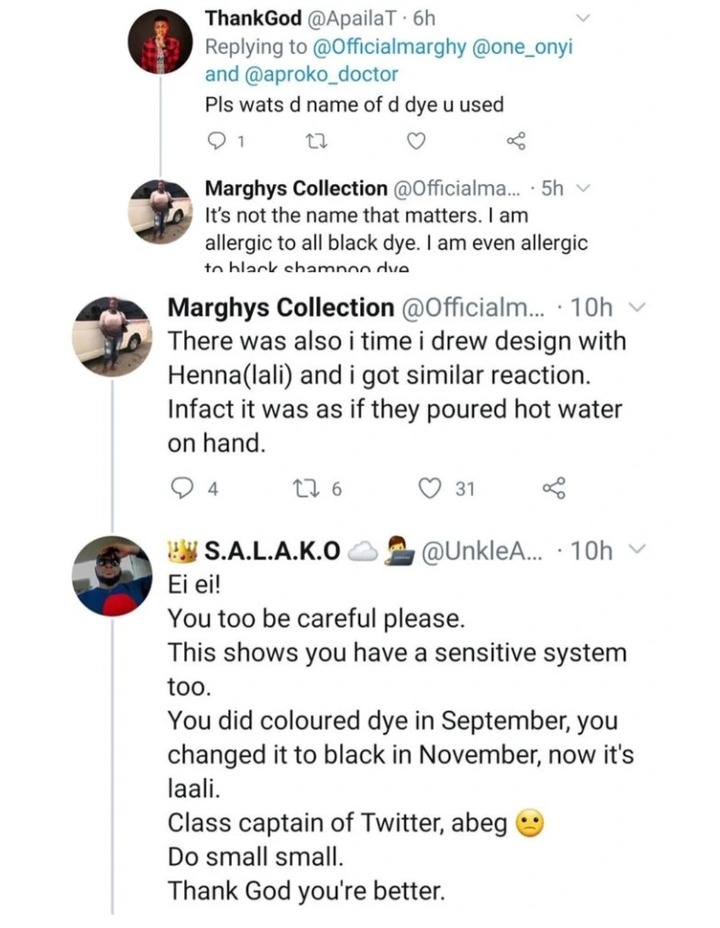 According to her, this happened back in November 2020. Again, not only the product, but also the skin caused it. She is allergic to the unique chemicals she uses to produce the dye.
Before the dye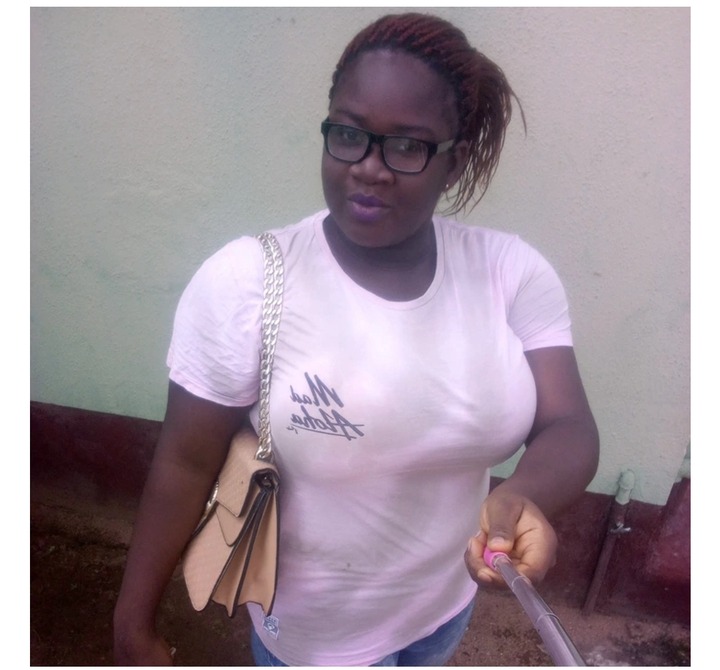 After the dye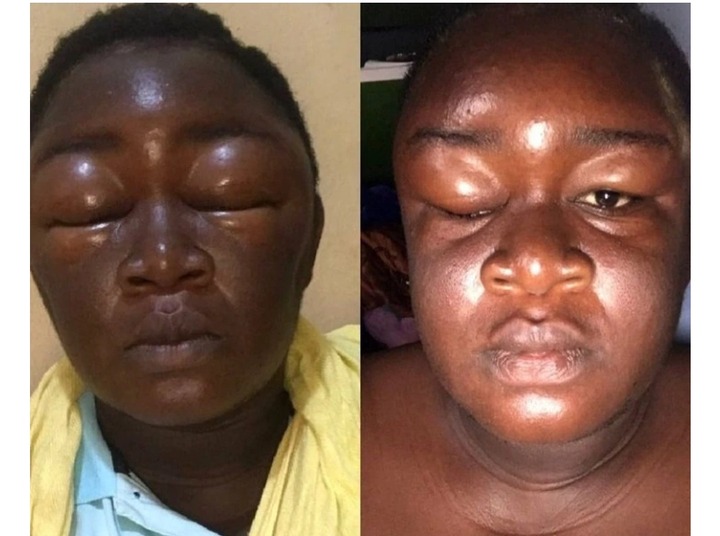 Please let us be attentive to what we add to our bodies. Carefully like and post knowledge with others.
Content created and supplied by: 1NewsAfrica (via Opera News )