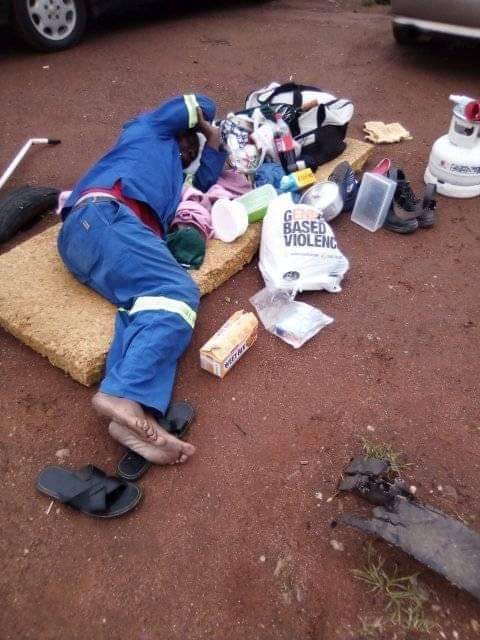 Guys a letter was sent regarding the sick trucker who was laying in pain on the back of a bakkie.
They explain In detail what has happened and assistance given to him. We thank them for their response and not sweeping it under the carpet. 
All am saying is There are 3 sides of the story, theirs, his and the truth. This is their side and as to whether his side will collaborate theirs or not remains to be speculated.  
I don't believe all this the conditions of where is laying are not good all his belongings scattered all over not even nicely packed says a lots but hey who am i to judge.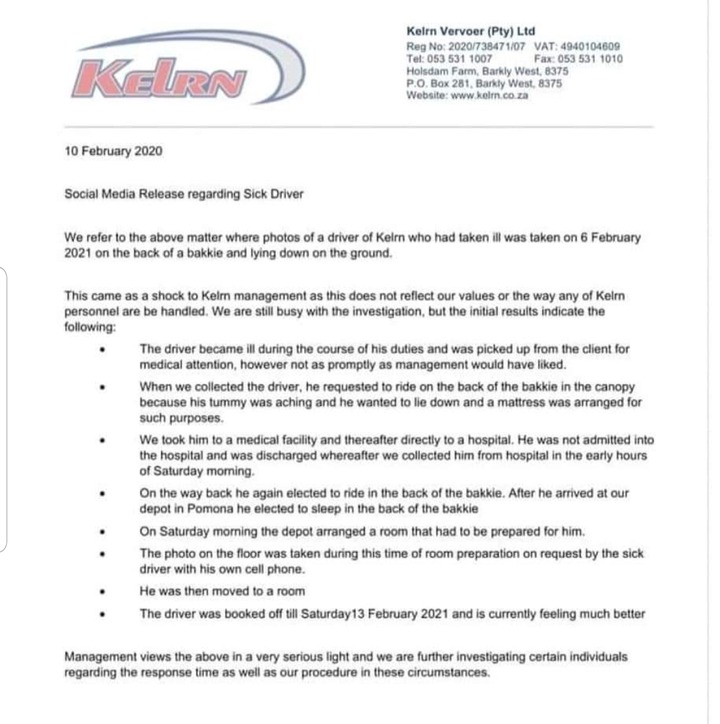 I have no idea why anyone would bother to have a trucking business in SA nowadays. If it's not certain unions and criminals bombing trucks, it's armchair experts on social media causing divisions between owners and drivers. !
If you transport a driver to a medically facility do you then take all his belongings with him to hospital? Why was pots and cups was with him in his deathbed? The picture says it all they can try to cover everything but the pictures says otherwise.
Trouble is with social media everyone jumps to conclusions before the truth is out there. Glad he is now recovered and that he was looked after by his company. Maybe close this thread because it seems like many think its a cover-up.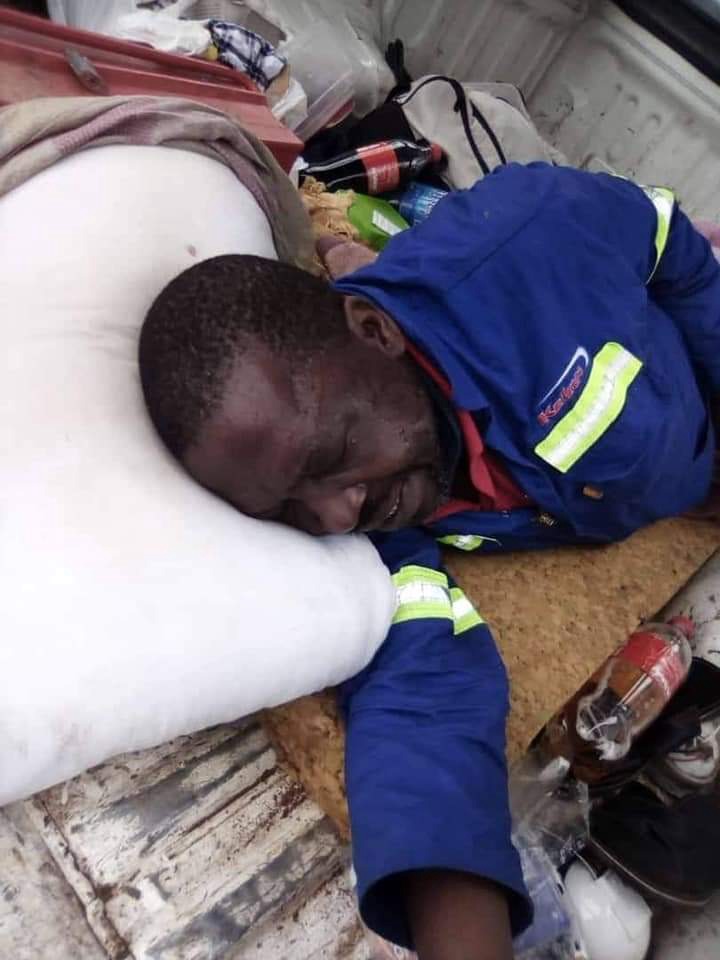 Lynda Tyrer while they were preparing a room for him they chose to let him lie on the dusty ground not on the back of the bakkie? Then they loaded him onto the bakkie to transport him to the hospital.
But it looks like the cabin was already cleared for a new driver. They can try to cover but the truth is visible for everyone to see. Come on guys, this doesn't look like a temporary bed while they were preparing a proper one. I mean almost all his belongings are around him. It looks like is the place he spent a couple of hours at.
Social media makes the biggest load of nonsense up.. This is how we create hate amongst each other.. Before posting nonsense without facts can we get facts and clarity before posting!!! With the company providing all the step that was taken .. people still look for nonsense.  If the driver chose he wanted to sleep in the bakkie , one cannot force him to do other. Big ups for the company, company did not have to do the extra miles.. Company assistant and did all the necessary!
https://m.facebook.com/story.php?story_fbid=2105278779612514&id=265615323578878&sfnsn=scwspmo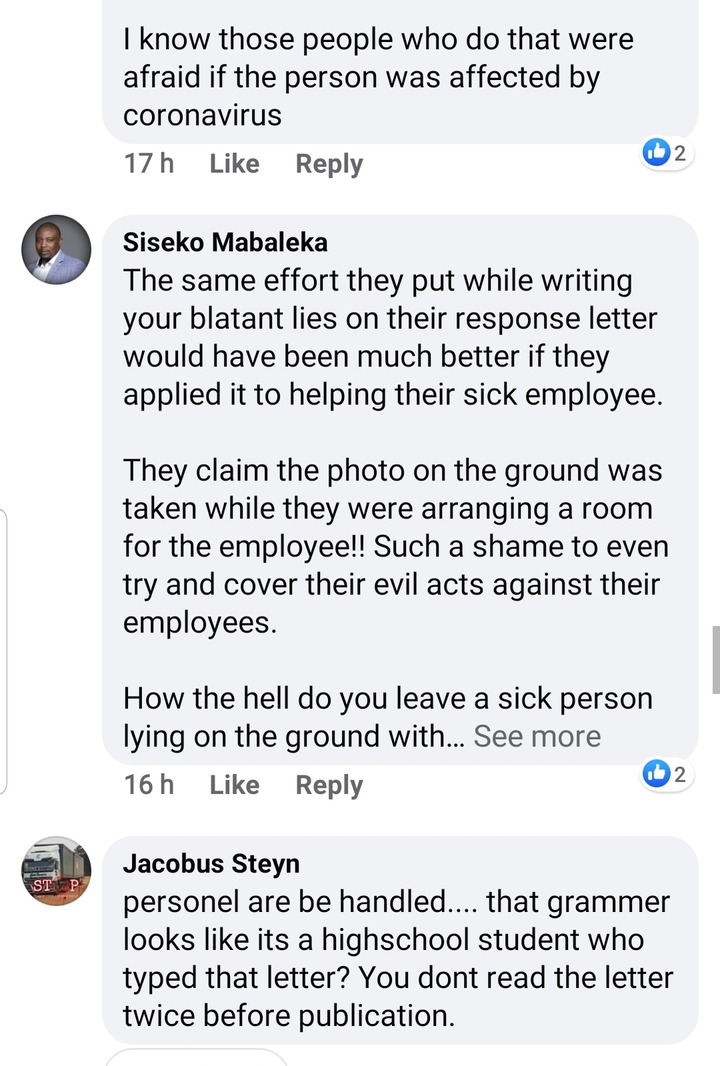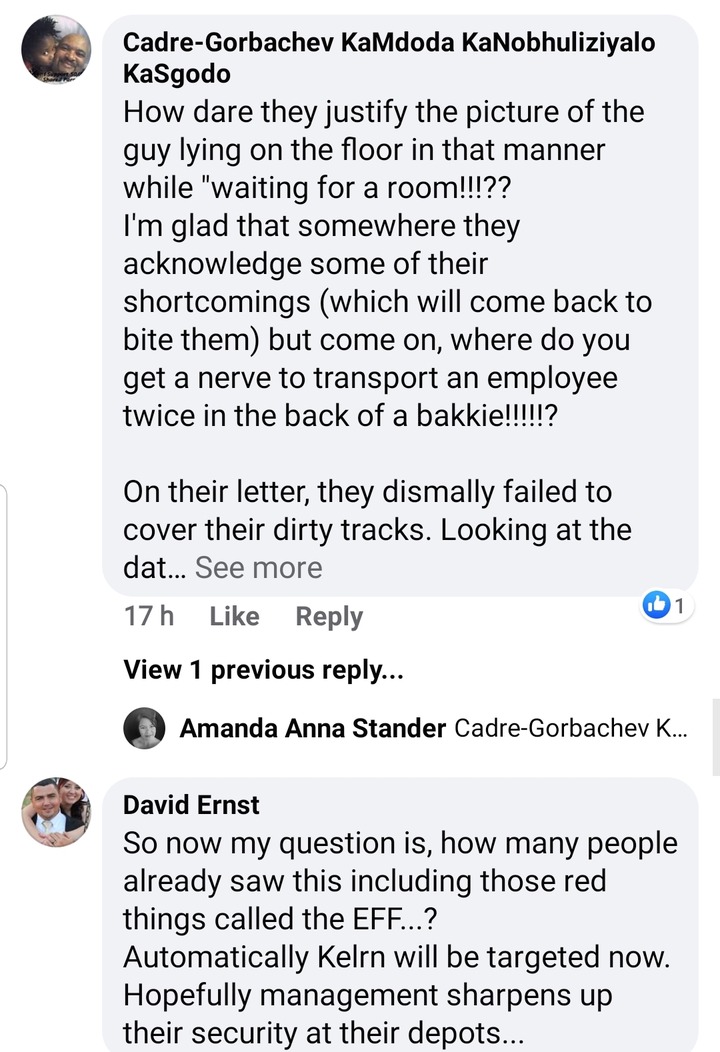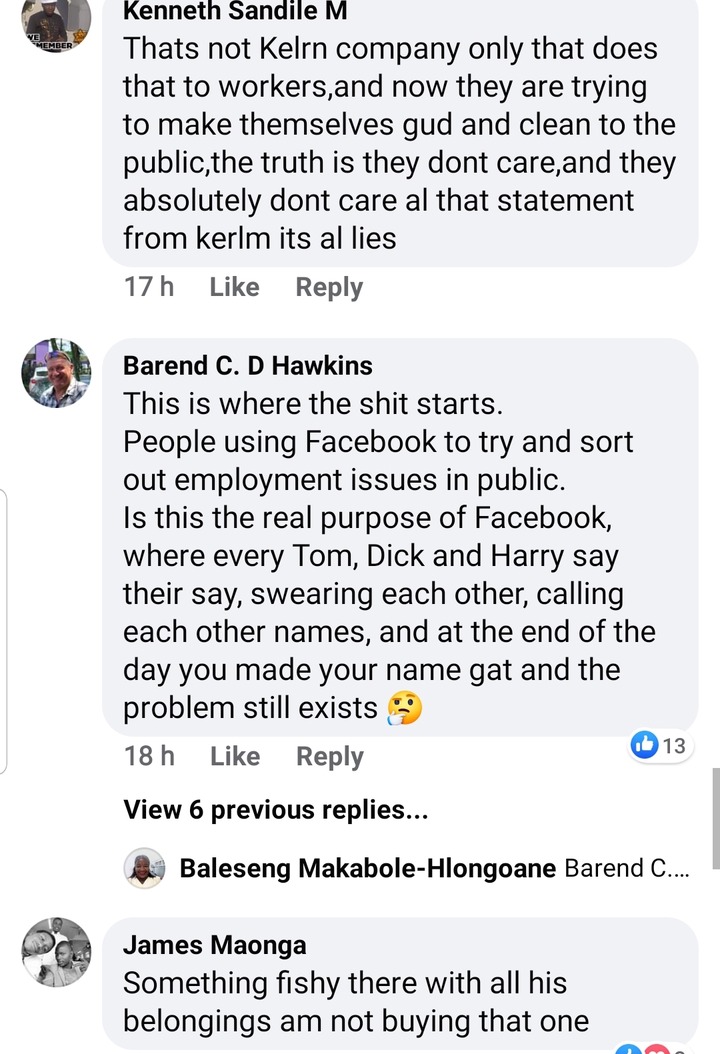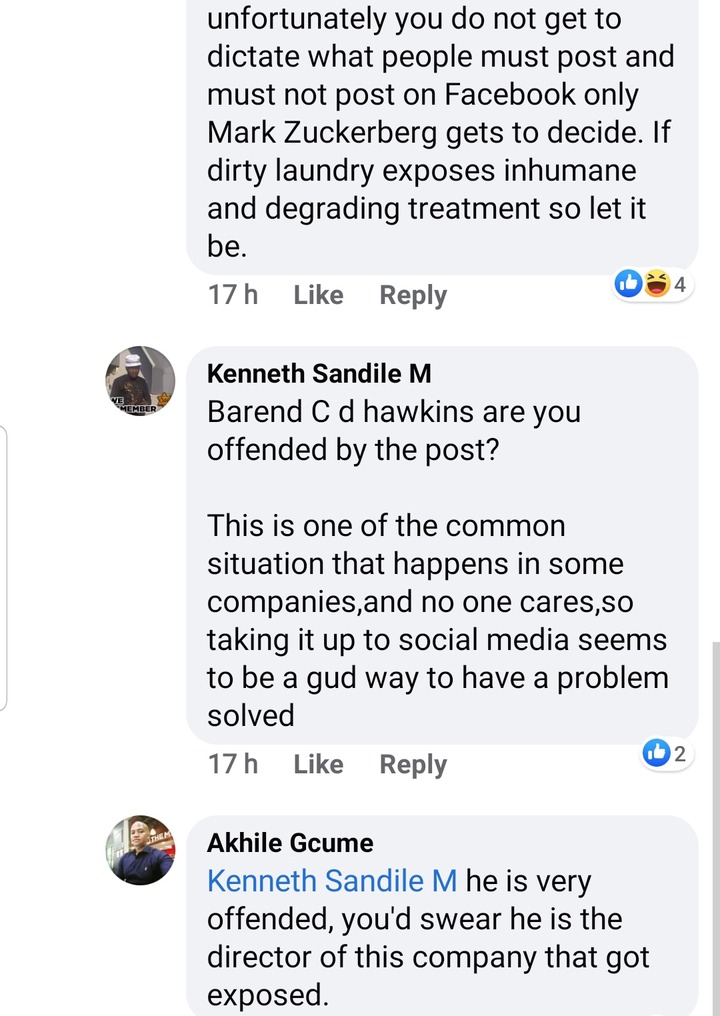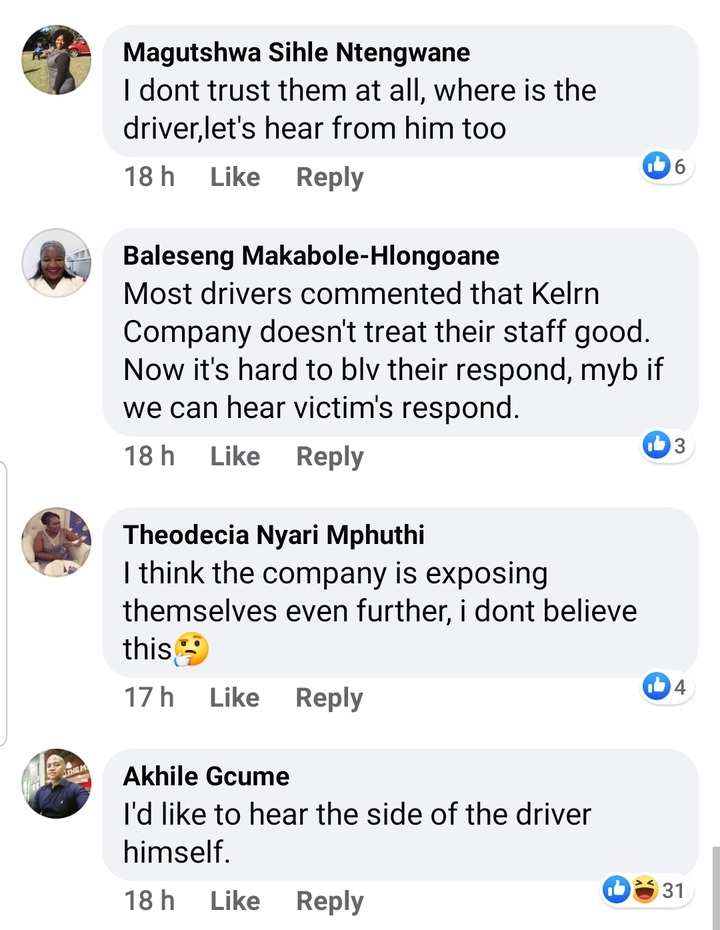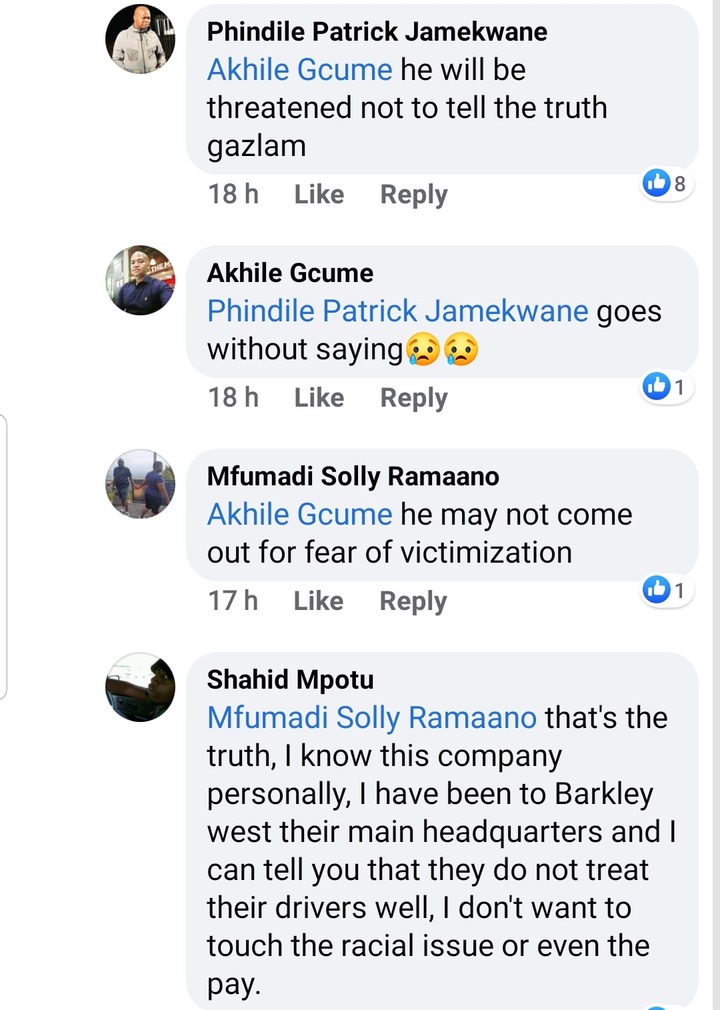 Content created and supplied by: Heist.money (via Opera News )