Source:Facebook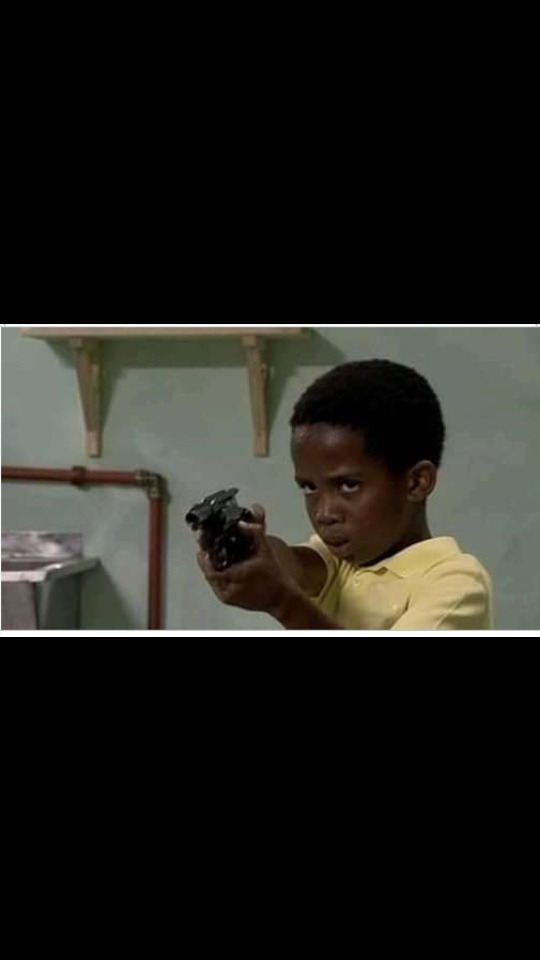 Photo:Facebook
The picture of a young boy trying to pull a trigger on someone is busy circulating in social media that has grabbed much attention from people and has amused a large number of people. It is surprising to see a little boy pointing a gun to someone by ensuring the intentions of pulling a trigger at at that particular thing or someone.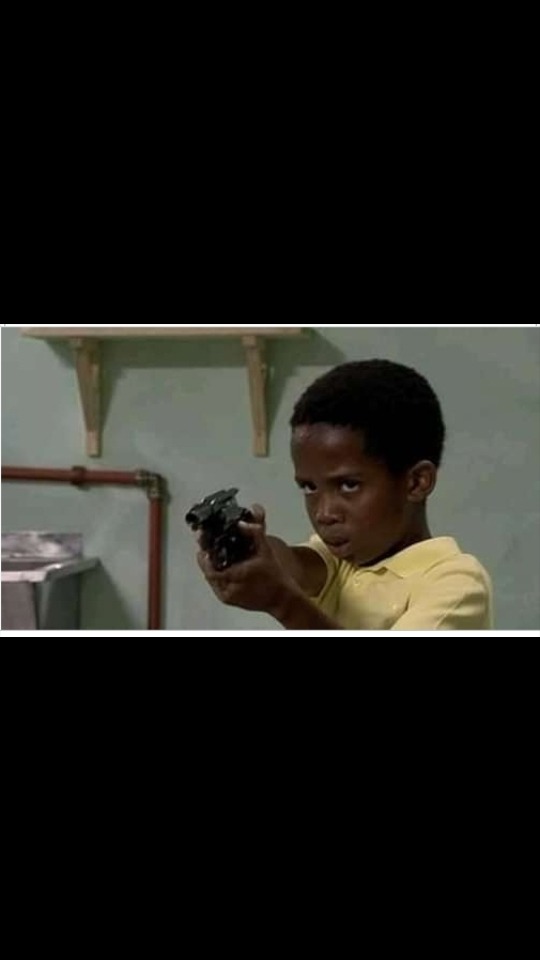 Photo:Facebook
This is why in our continent we end up having a high number of young gangsters. The majority of the people are extremely perplexed that how come for a little of young age end up lifting up or managed to pull a gun on his own and try to kill or shoot. It is because it's very rare to see a little boy holding a gun perfectly so as if he was trained about it.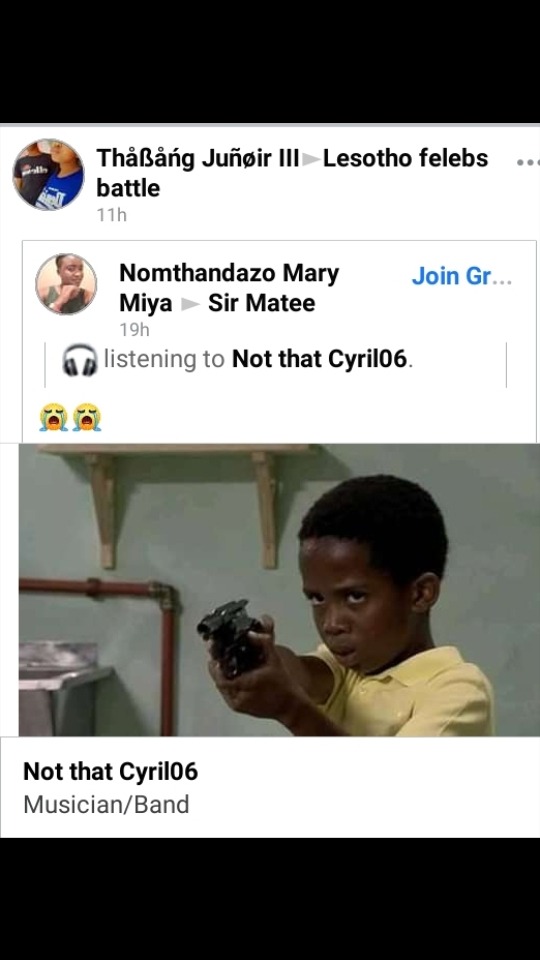 Photo:Facebook
Sometimes our families end up being sellfish in our homes, whereby we end up showing children saves of keeping our important properties that are not supposed to shawn to the children. We have no idea how and where this act may end up.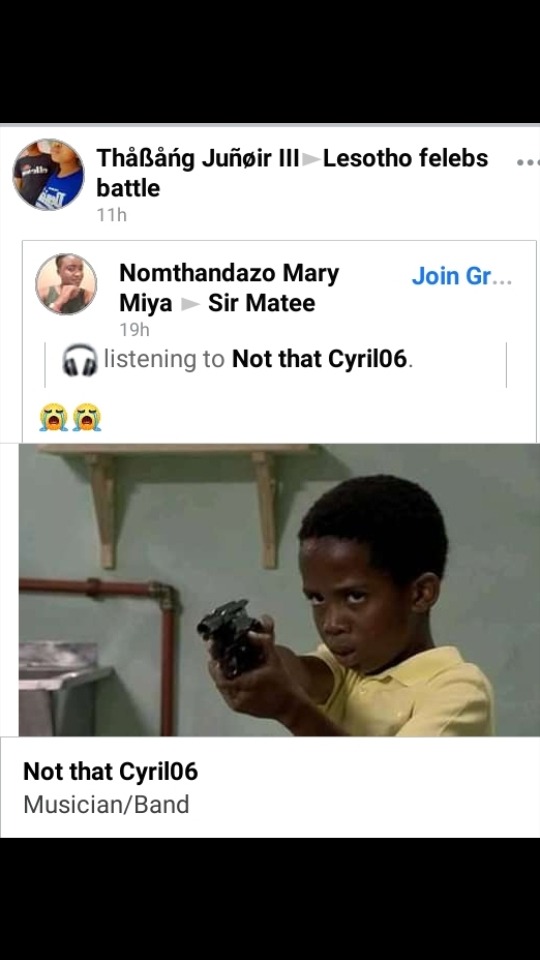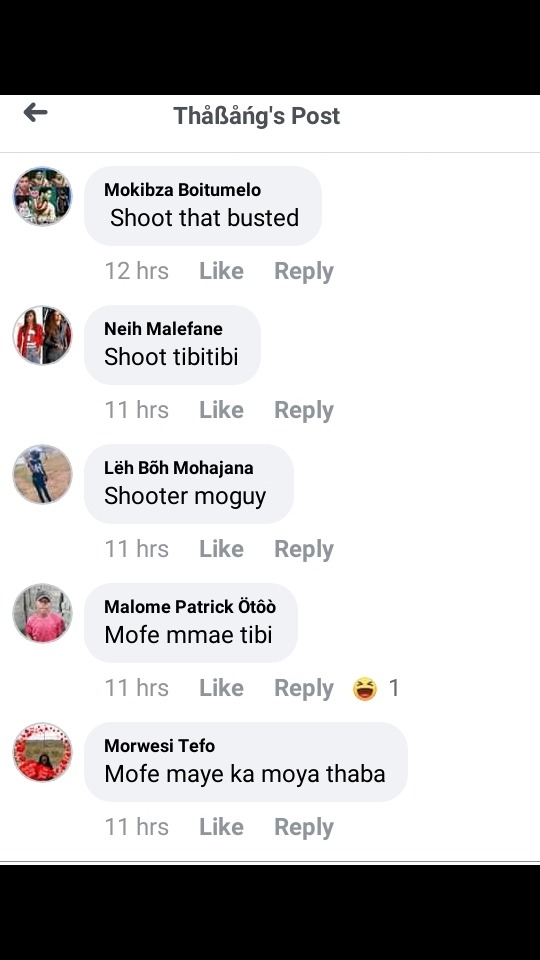 Photo:Facebook.
Actually parents as well as guardians aren't supposed to show their childrens where they hide their weapons, as we all know that the sun does not rise at the same temperature. Same apply to the people, we are not composed with the same feelings, our ways of getting angry a very different.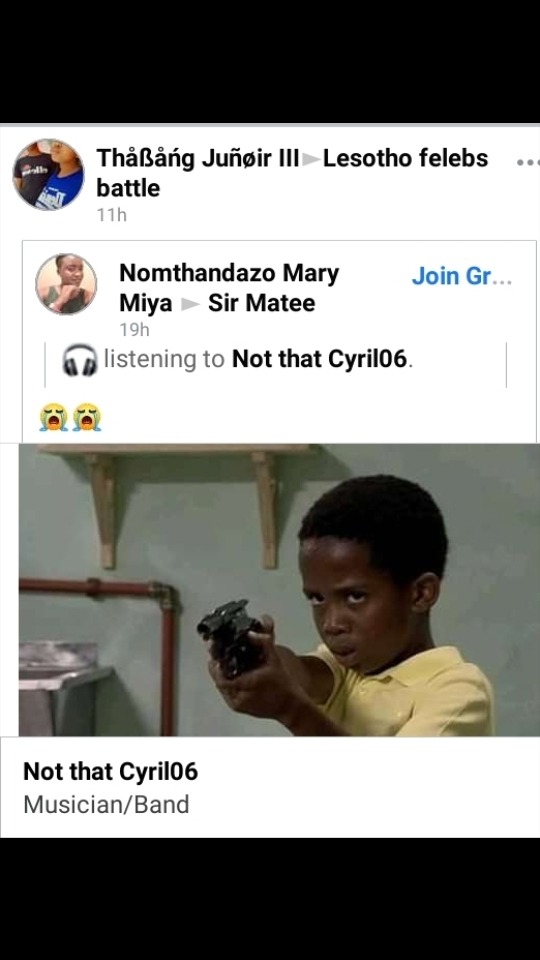 We have no idea of what made the boy to become angry that resulted him to end up taking a gun and point it to the person. This boy seems to like he can truly pull the trigger according the way his face is illustrating. This say goes to the families, sometimes we must bare in mind of what can happen when showing our children the protection tools.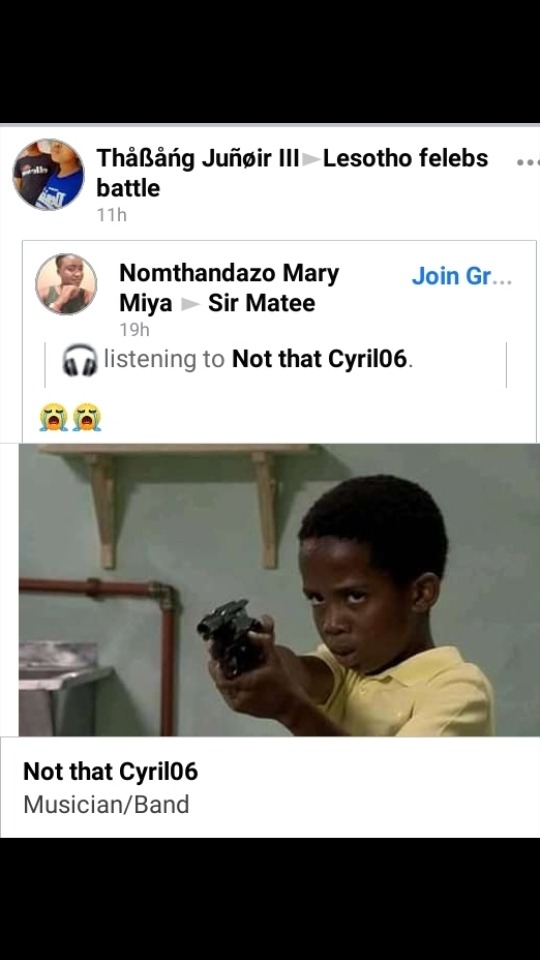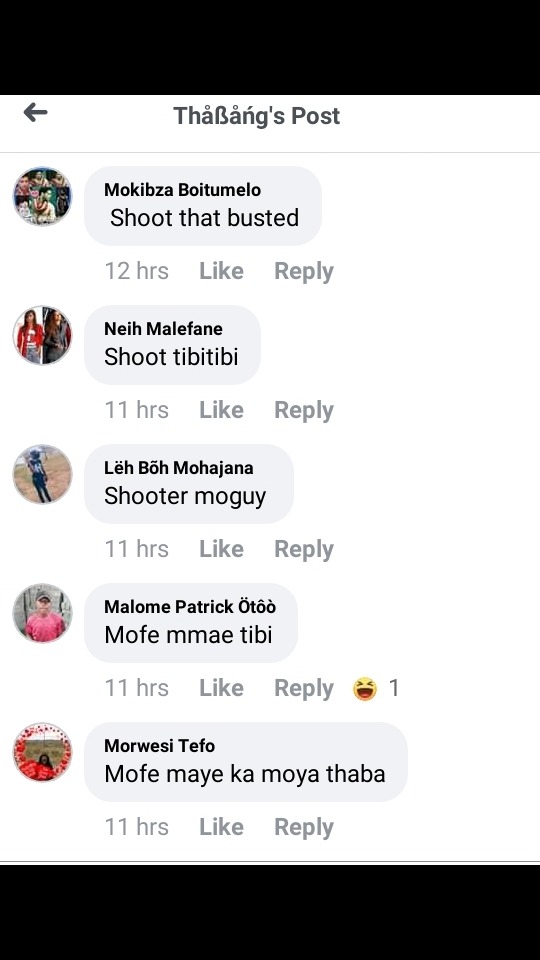 Photo:Facebook
Such actions depent on which category of our children falls, its either they get persuaded or bad influenced by their friends. That is why we insist that it is very imperative to make sure our children a playing with the right one's even if it's not that convenient.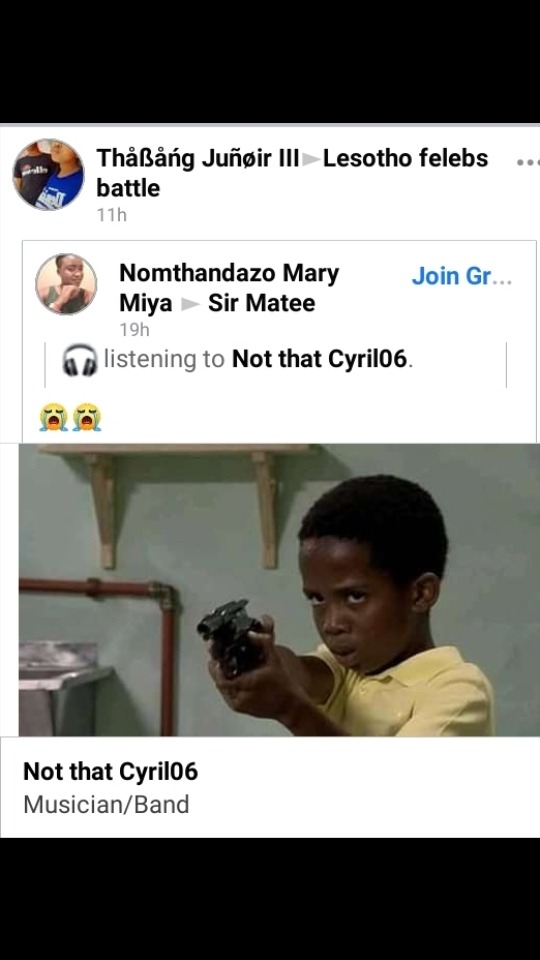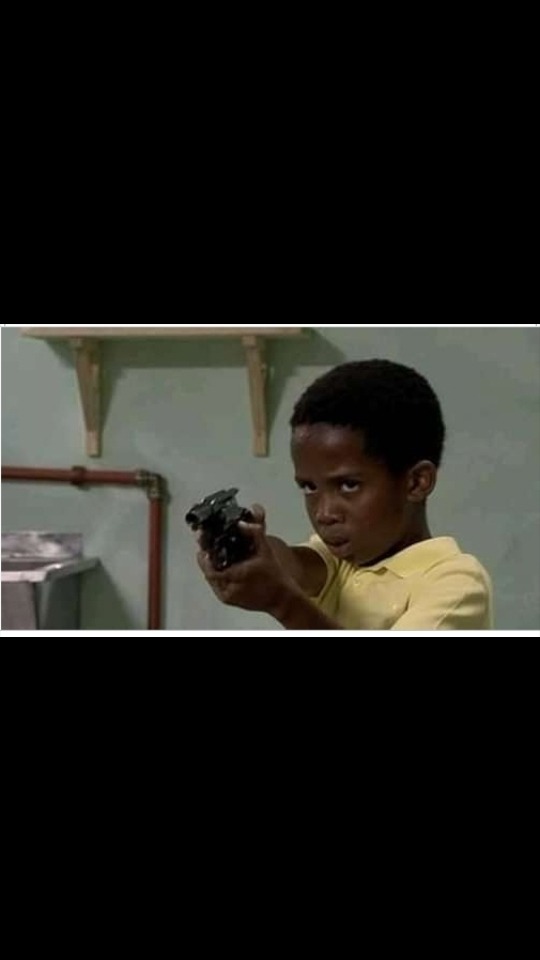 Photo:Facebook
As the family members we need to recall or remember that the childrens are also the people, so as long as we do not liase or communicate with them by ensuring positive attitude towards them, this picture illustrated one of the results that we could end up facing.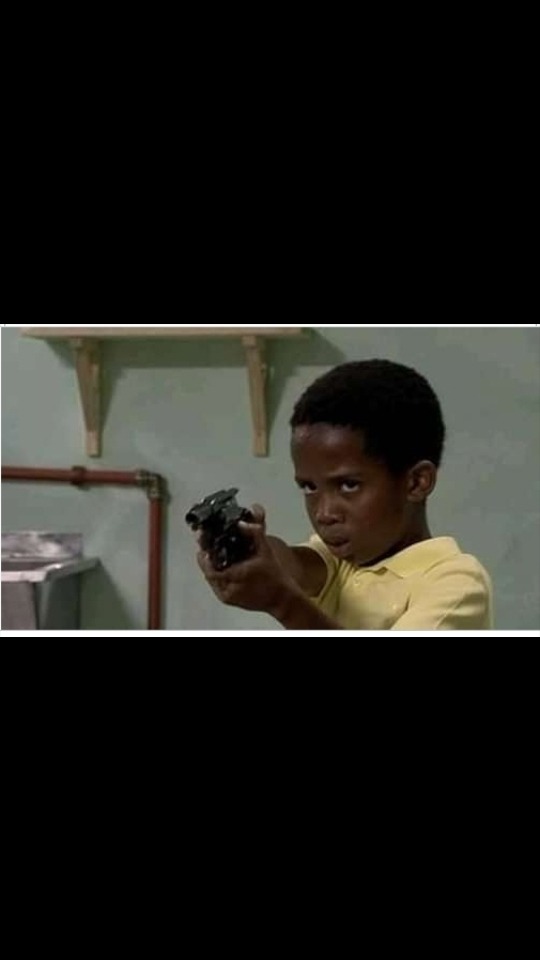 Photo:Facebook.
Lets work together by ensuring that the covid 19pandemic is well prevented by always making sure that we wear our masks when leaving our homes.
Kindly, share like and comment.
Content created and supplied by: Tebogo98 (via Opera News )