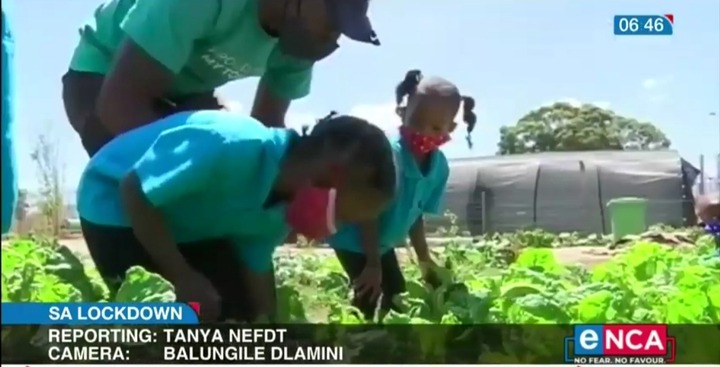 Little Popeyes have sprung up in Cape Town. Children from an early development center in Klapmuts have harvested their own spinach and have now donated it to feeding schemes in their communities. It just shows how even the little ones want to make a difference in these difficult times. eNCA's Tanya Nefdt has the story.
Along with the school's garden manager these small green fingers have helped grow and harvest two hundred kilograms of spinach, that have been since donated to local soup kitchens in the area.
The school feels that it teaches the children about sharing and caring for their community, where there is high unemployment and poverty . The garden is a joint initiative with NPO Ranyaka community transportation.
Besides feeding the community the children are also learning about self sufficiency. And they also learn how to grow the vegetables, and also how to identify and write the vegetables. And what kind grows on what soil.
For more news visit sabcnews.com #SABCNews #coronavirus #Covid19News courtesy of #Dstv403
Content created and supplied by: Sim_P_D (via Opera News )