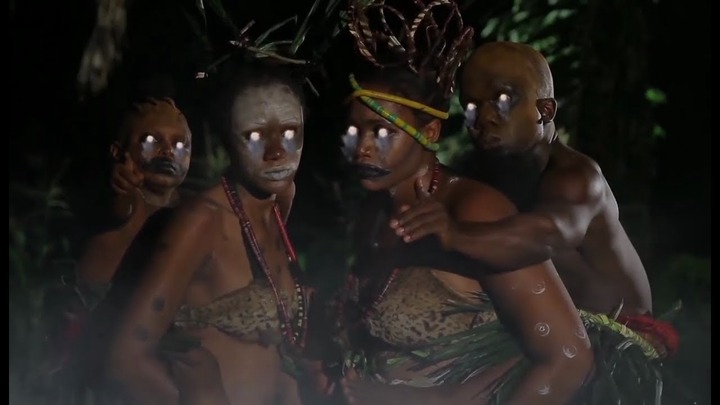 (The Picture is only for illustrative purposes and it does not represent the actual people.)
"I stopped visiting my granny because she has many Tokoloshes & she forces me to feed them" Said Julia Maepa from Kempton-Park, Gauteng.
Julia said she usually visited her granny in Limpopo, Seleteng during school holidays but since her grandmother forced her to feed her tokoloshes, she stopped visiting her. She said the first time she saw them her granny was not around, and she became very scared because even though she had seen short people before, she never saw them all at once in a single room like she did at her granny's house, in her granny's guest room. She said the call it a guest room, but no one ever sleeps there because when there are guests, they sleep in other rooms as the tokoloshe room is always filthy.
"When I saw them, I just screamed, I was very scared, and they seemed shocked by the fact that I could see them. My neighbour came running and when I explained everything, she told me not to tell my granny about it because she might kill me to silence me because she doesn't want anyone to know that she is a witch. I don't know how she found out that I saw them, maybe the tokoloshes told her but then she sat me down and explained everything. She said that she didn't want to be a witch, but the in-laws were witches and she had to become a witch like them and when her mother-in-law passed away, she left her tokoloshes with her. She assured me that she does not use them to kill people or anything and that she uses them only for revenge and protection.
I pretended like I understand her, and she then started forcing me to feed them. I didn't like that so when I refused, she would tell me that if I don't do that then she will tell them to attack me so I had to feed them but that was the last time I did that. Since then, I never visited my granny again" She said.
Content created and supplied by: MakhayaNews (via Opera News )