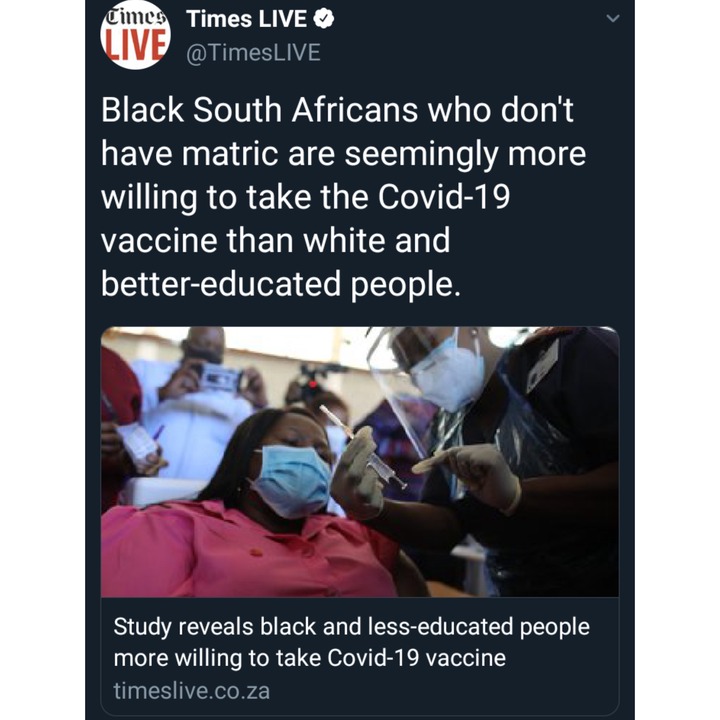 Black South Africans who don't have matric are seemingly more willing to take the Covid-19 vaccine than white and better-educated people. Apparently there was a study by the University of Johannesburg that came to the conclusion that black South Africans are more willing to take the vaccine than white and more educated counterparts.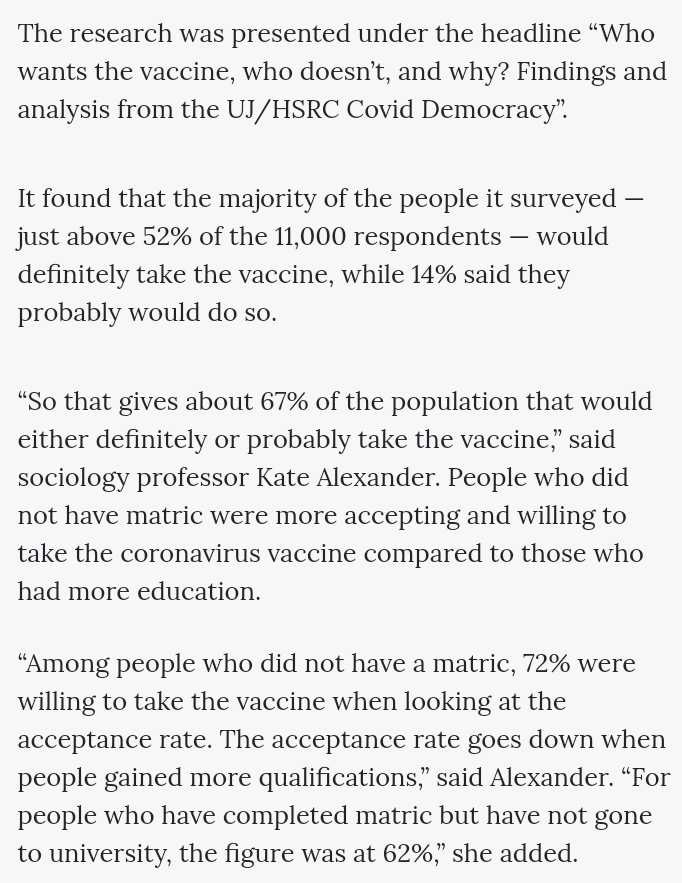 This has made a lot of people upset because they feel like they are being discriminated against, especially considering that people are sceptical about the vaccine so saying that an educated black people or more keen on taking the vaccine is an insult to most black people.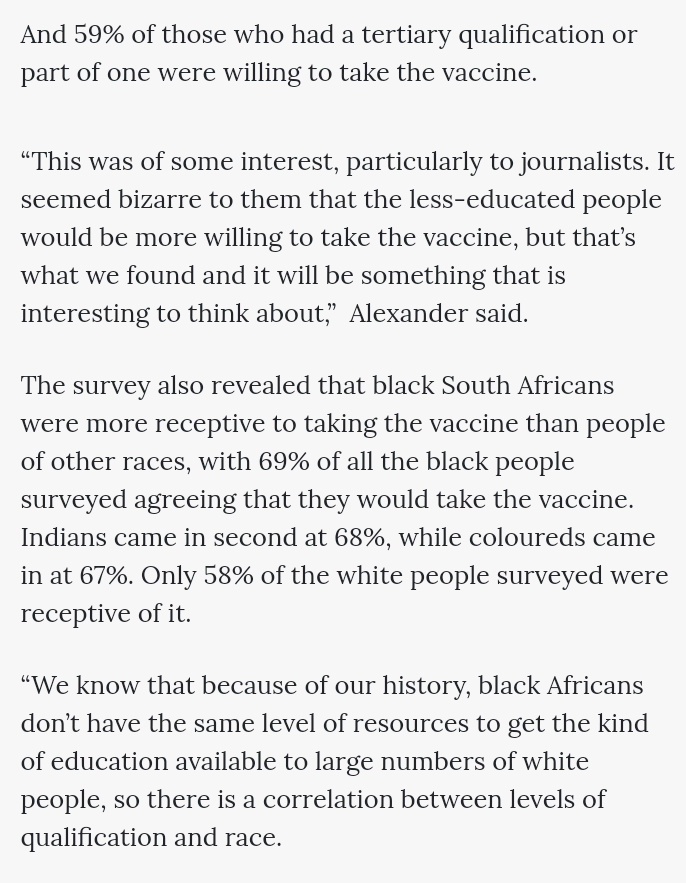 People went on to social media to voice their opinions about what they think about this so-called study and the writer of the article who seems to have been determined to enrage a lot of people especially the black people who read News24, they think that the story is wrong because they don't feel like taking their covid-19 vaccine.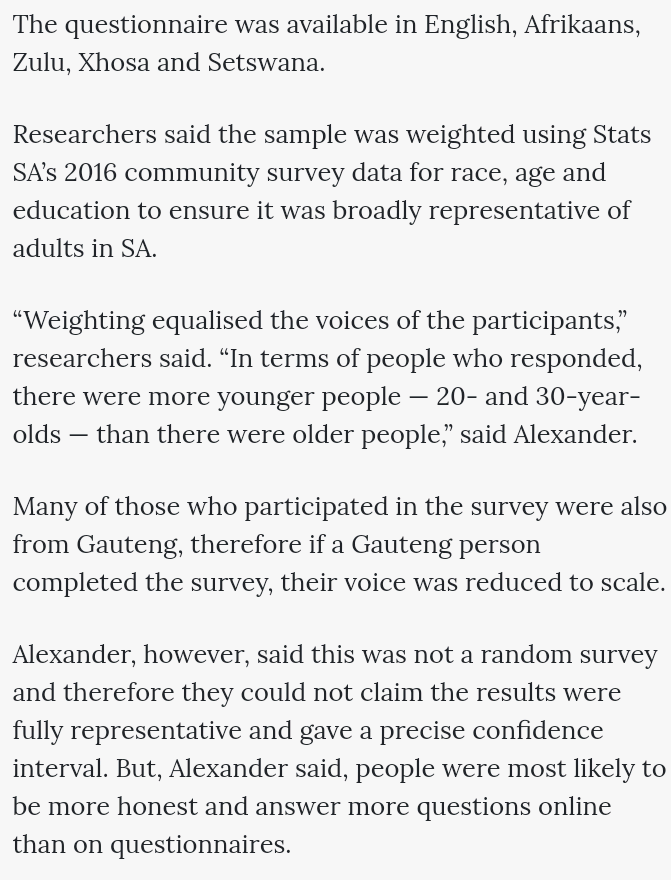 https://www.timeslive.co.za/news/south-africa/2021-02-17-study-reveals-black-and-less-educated-people-more-willing-to-take-covid-19-vaccine/?utm_medium=Social&utm_source=Twitter#Echobox=1613619433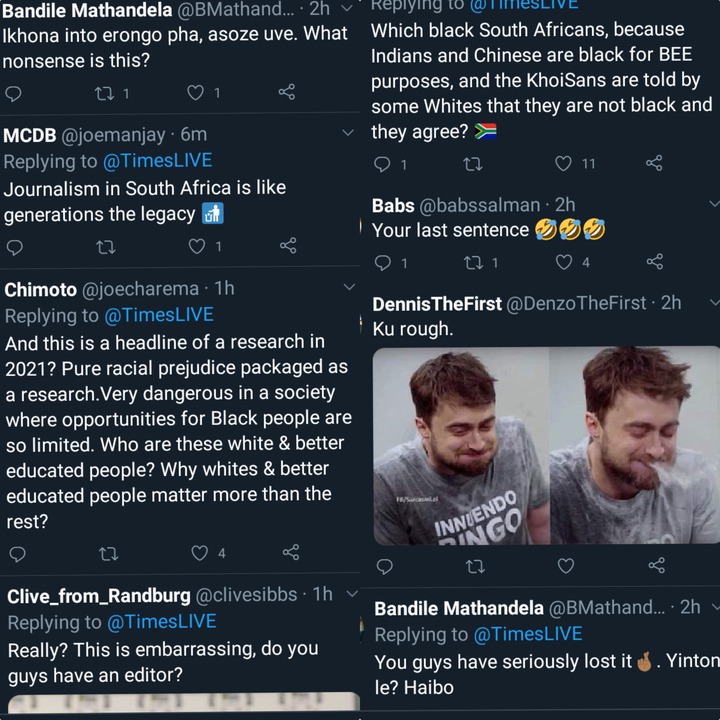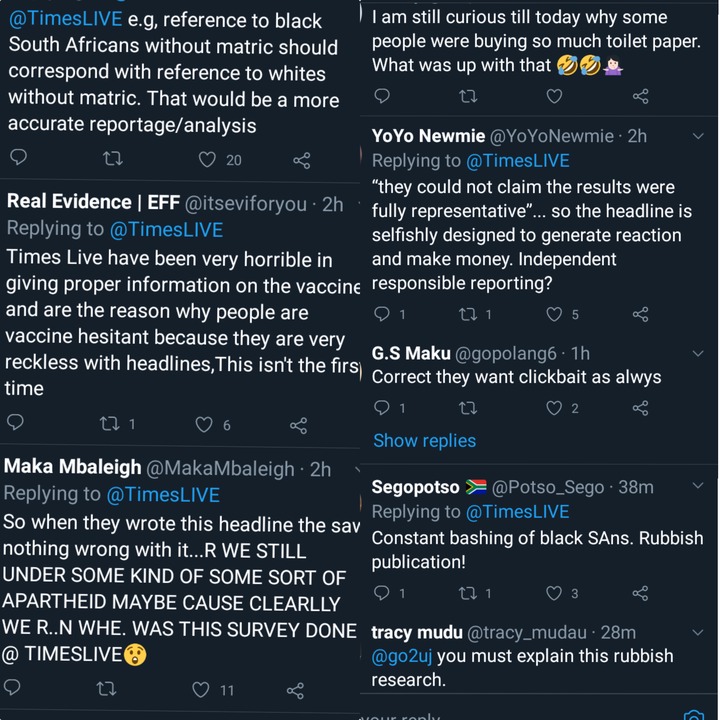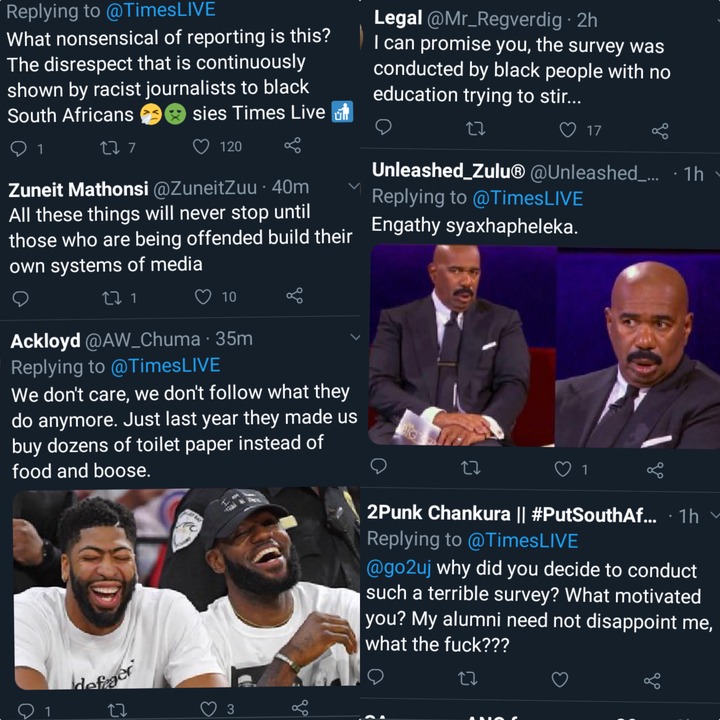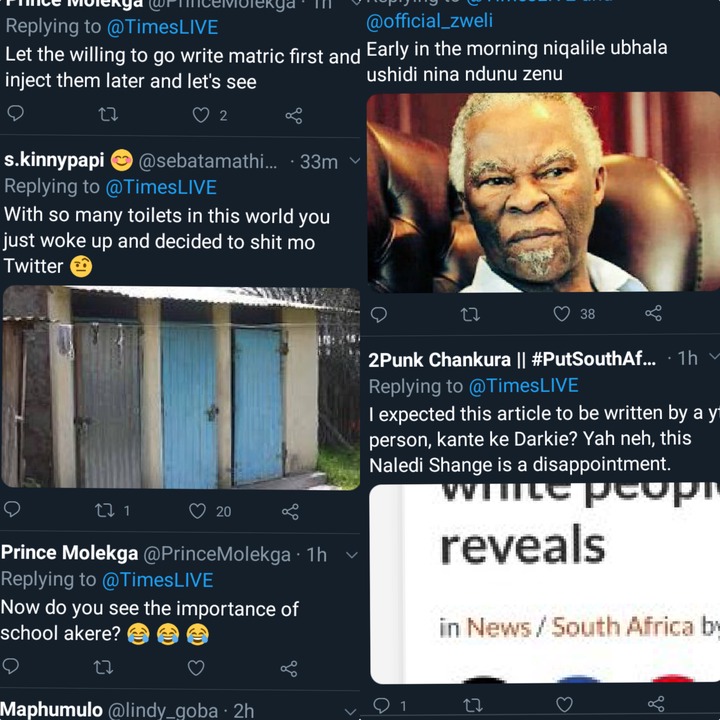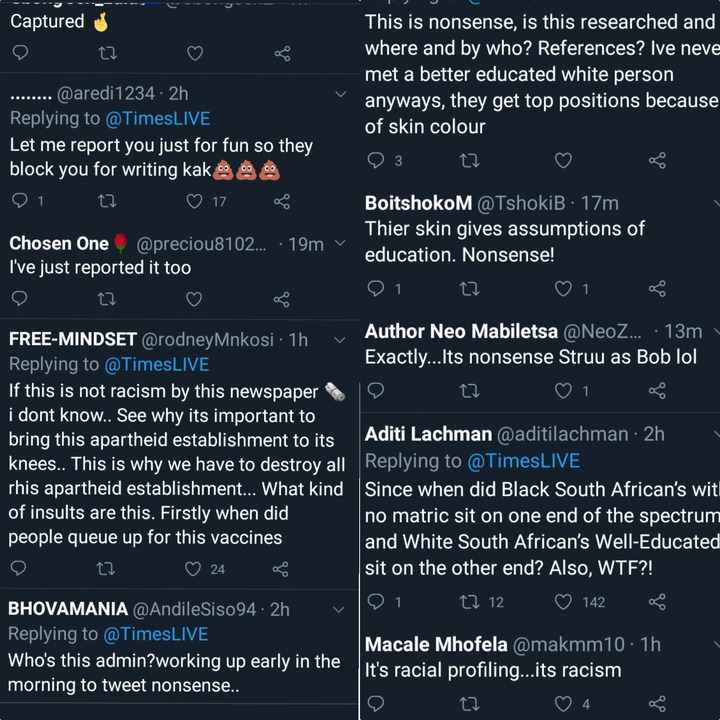 Content created and supplied by: Heist.money (via Opera News )