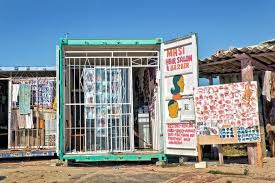 A tweep said he has been asking different Pakistanian Nationals owning shops if they are the owners of the tuck shop and all of them said no they just working. What's going on, who is in charge? are they working for their government who is funding them and how did they dominate all townships.
He also claimed that they are blocking South Africans from opening tuck shops, how do our own black government allow this. It's a cartel they way they run it, we are totally excluded this shows that ANC has brought us nothing but pain.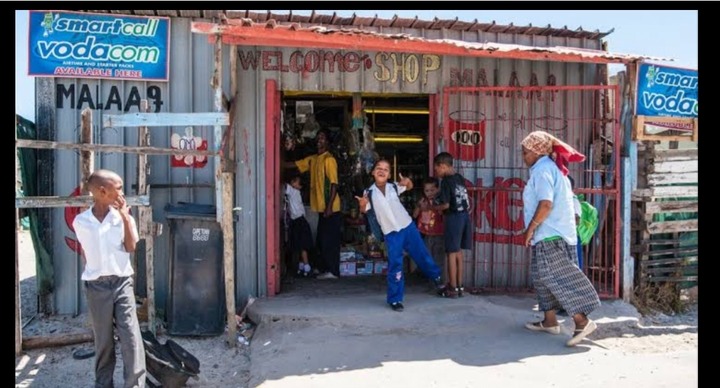 It's a syndicate even the Ethiopians and Somalis, they under some mysterious boss and none of them know the actual boss or has seen one. It's a spoons story anf unbelievable...what you see there is just runners.
Looks like someone must zoom into this issue? What about taxation? Why do most of these shops employ undocumented Malawians and Zimbabweans?
Here is why they employ other foreign nationals, they want cheap labor so they know that South Africans will not work for peanuts. 
https://twitter.com/Lwatti_RedBerry/status/1363480700003958785?s=09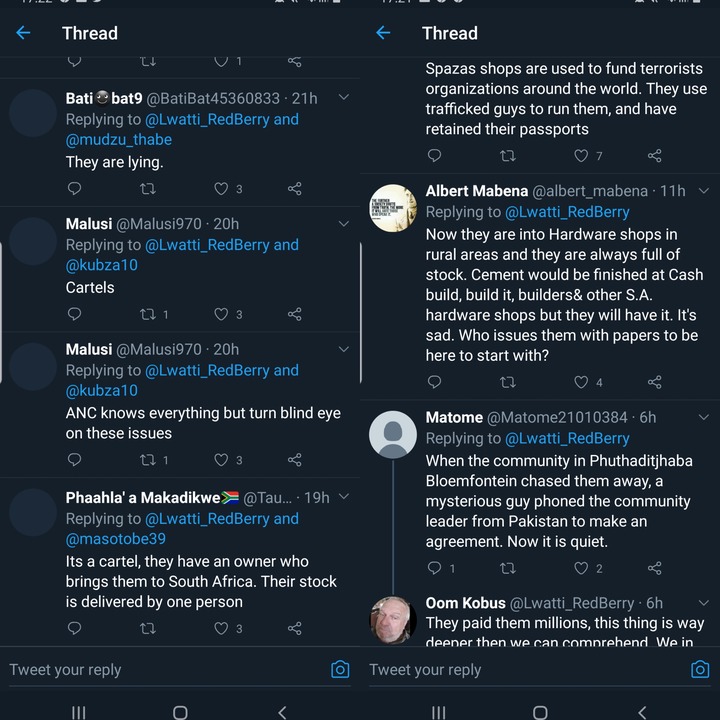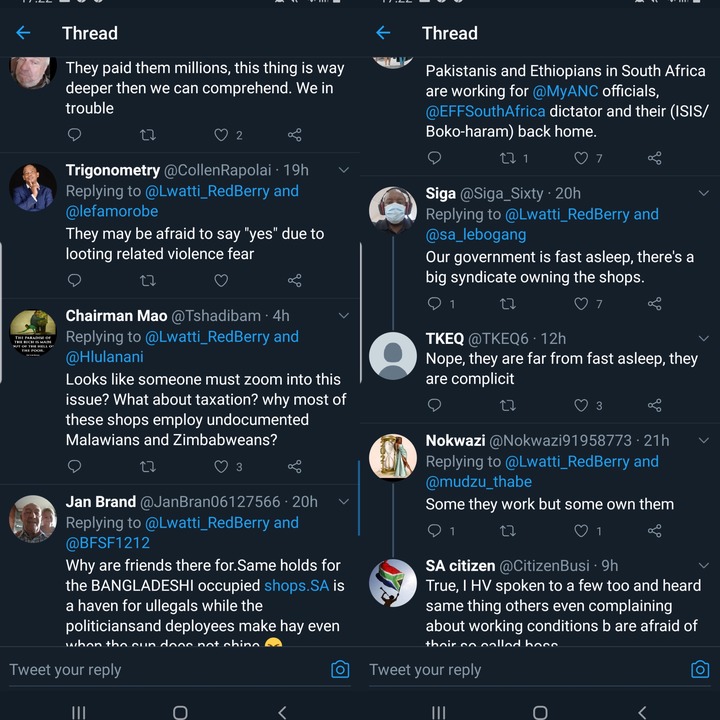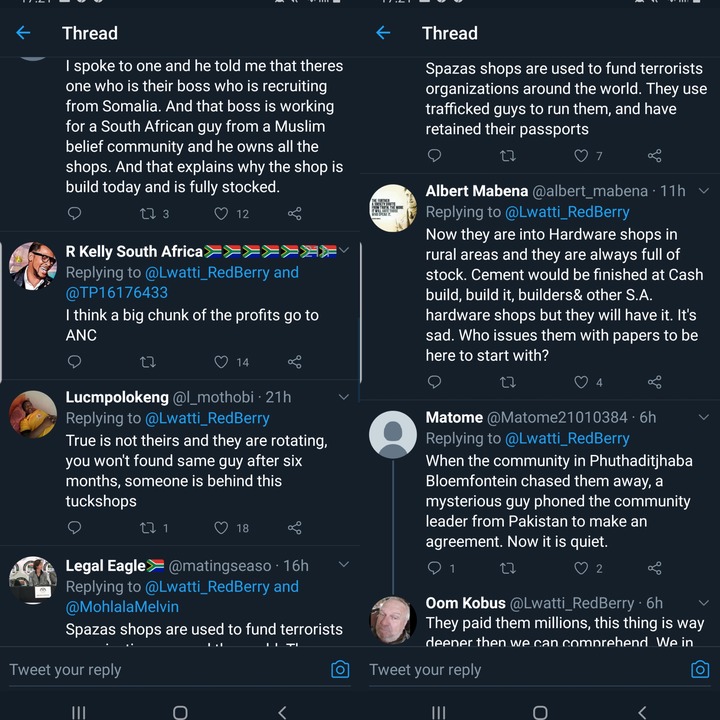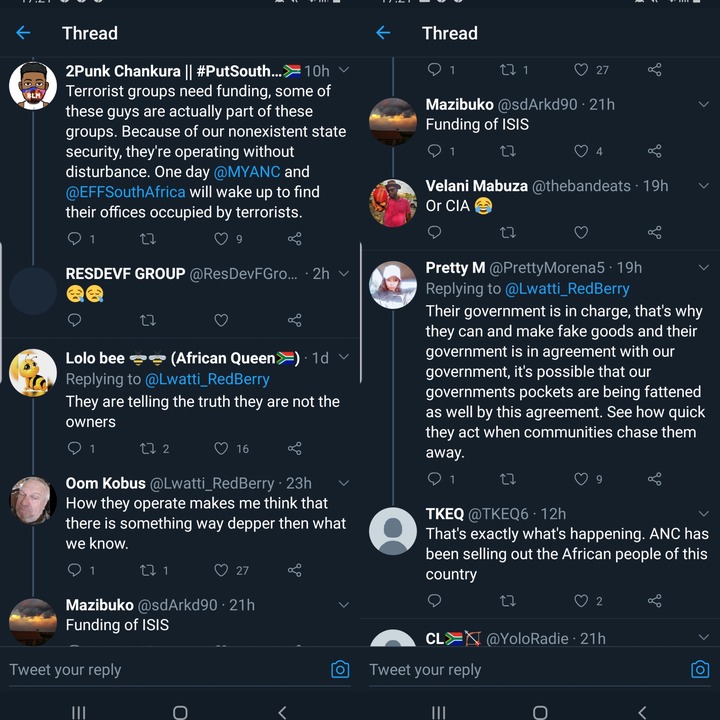 Content created and supplied by: Mzansi_News (via Opera News )