STEP 1: PEEL THE BARK
Start by making four 3-inch vertical incisions into the rootstock's bark. Be sure to start at the top. Place a small rubber band onto the rootstock, stopping just below the vertical incisions. Separate the bark with the point of a knife. Peel the bark down into four 3-inch flaps.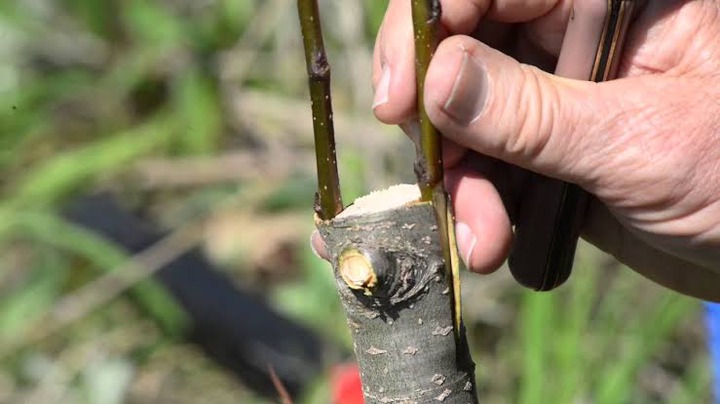 Using shears, cut off an equal-sized rootstock after peeling the bark back.
STEP 2: PREPARE THE SCION
Start by prepping the scion (the twig) by trimming about 1/2 inch off the bottom. You should be able to see fresh, green wood. At the bottom end of the scion, slice a shallow, 2 inch cut. Do this four times to make 4 evenly spaced cuts.
STEP 3: CONNECT THE ROOTSTOCK AND THE SCION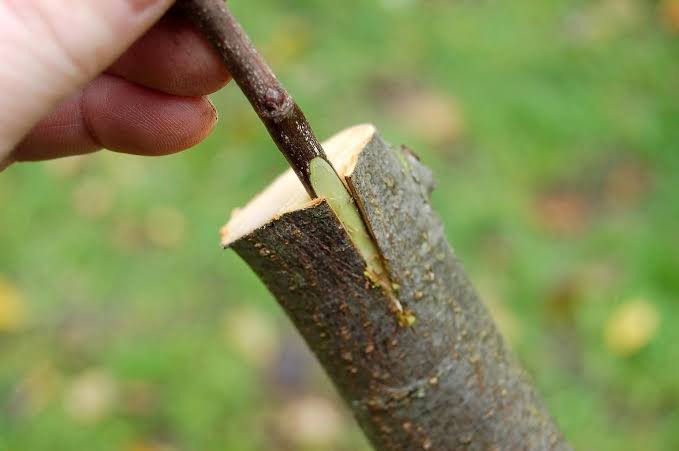 Do this by placing the cut end of the scion inside the 4 flaps, making sure to line up each cut surface with a flap. Use the rubber band to securely hold the rootstock and scion together. Protected the newly grafted wood by wrapping it with heavy duty aluminium foil, and then with plastic wrap. Tape the plastic using masking tape. Your new grafts should start to appear within 15 to 30 days!
Content created and supplied by: DreamConfident (via Opera News )