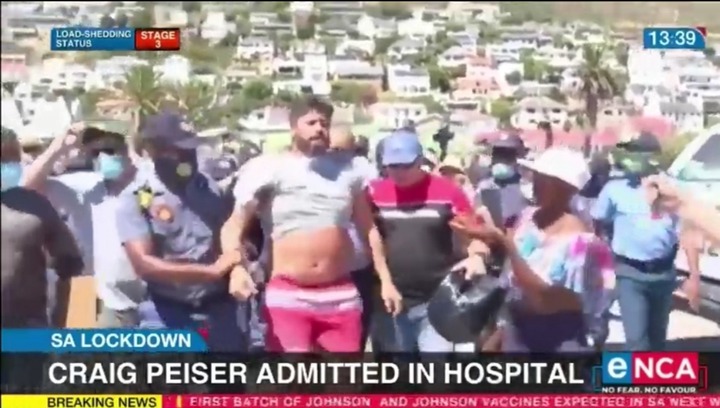 Beach protest leader Craig Payer from Cape Town has been admitted in to hospital, he was supposed to make his second court appearance today in the Simon's town magistrate court , he has been admitted to hospital for observation.
He first appeared on Monday, after proceeding were stopped and postponed after he lost his temper in court. He faces charges of assault, countravening the desaster management act, and crimen injuria.
Ayesha Ismail tells us more on the story, she states that Craig was taken from the Simon's town Magistrates court holding cells, to hospital, to determine if whether he is fit for a trial.
On Monday during his first court appearance, he was aggressive and abusive, he flung his mask across the court room.
Peyser faces everal charges including violation of national disaster regulation.
Until a report from the hospital comes. And Professional madical supervision and observation have been undergone. And upon the that time will the court determine to proceed or refer him to probably psychological help and anger management.
eNCA Ayesha Ismail reports Courtesy of #Dstv403
Content created and supplied by: Sim_P_D (via Opera News )