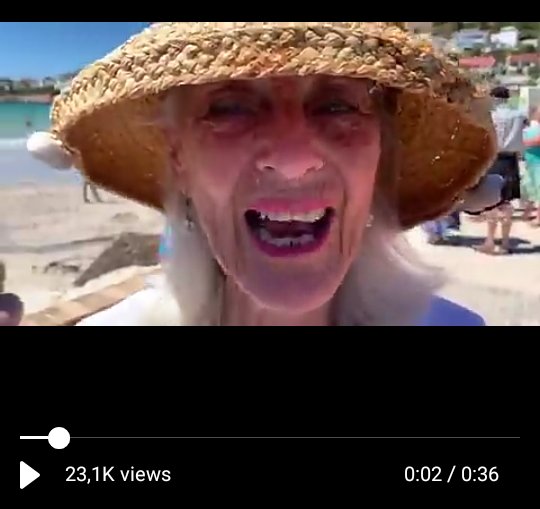 In a shocking video, taken at Fish Hoek beach, in Cape Town, a white protestor launched a scathing attack on president Cyril Ramaphosa over lockdown regulations.
The protest was against lockdown regulations and the wearing of masks.
The anti-mask protestors claim that government's enforcement of mask wearing is unconstitutional.
White protestor, Chabad De La Fontaine said Ramaphosa's time is overdue and they don't want him anymore, and that he must migrate to America because he is acting like an anti-christ.
"He is acting like an anti-christ, so i dont respect him because people who take the knowledge of God, misinterprete it and distort it the way he did needs to be kicked out of the country, i don't want him in South Africa," she said.
Chabad De La Fontaine further adds that Ramaphosa can go to America and live with all those people in the cabal that are trying to manage the planet.
"Mr Ramaphosa Immigrate, go and live in America, we don't want you," she said.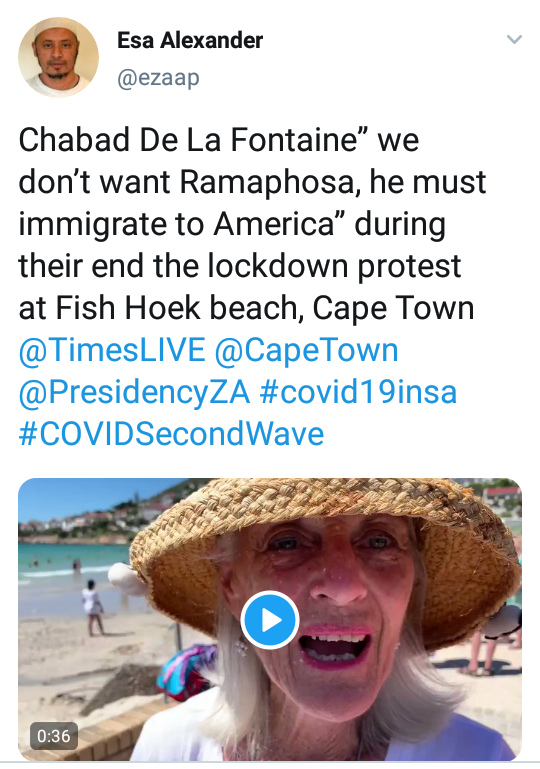 The protestors were demonstrating at Fish Hoek during to end lockdown and most of them were not wearing masks as part of their Anti-Mask campaign.
Content created and supplied by: yunahbvumbwe (via Opera News )