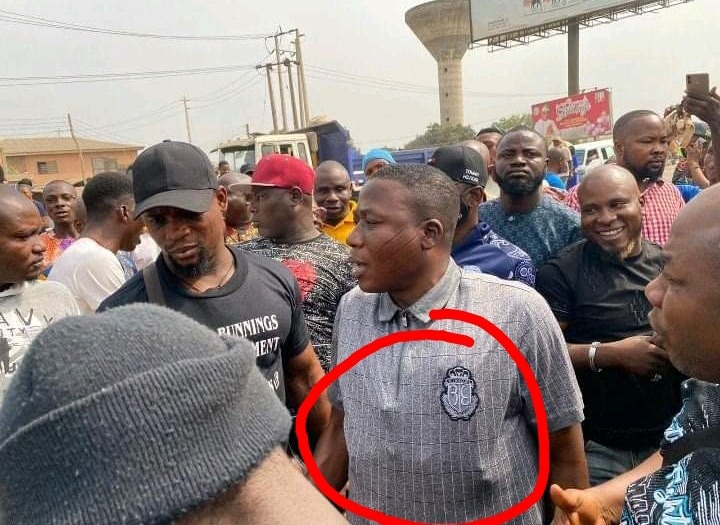 Nigerian activist Sunday Adineyi Adeyemo whos is popularly known as Sunday Igboho has been seen wearing strange things inside his T-shirt.
While many are saying he is wearing a vest of charms or "muthi". The 48-year-old is a well known businessman in his country and an activist of human rights in Nigeria and also a politician.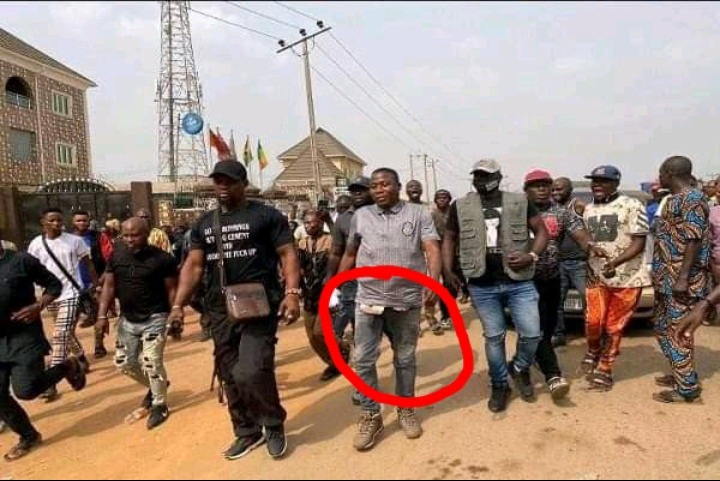 He is currently helping different communities in their fight against the Fulani herdsman.
During his appearance on the protests he is seen wearing clothes with charms showing from inside.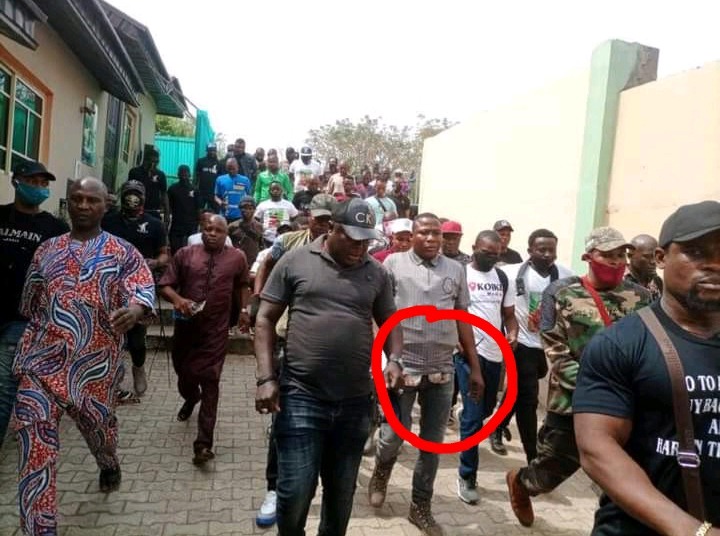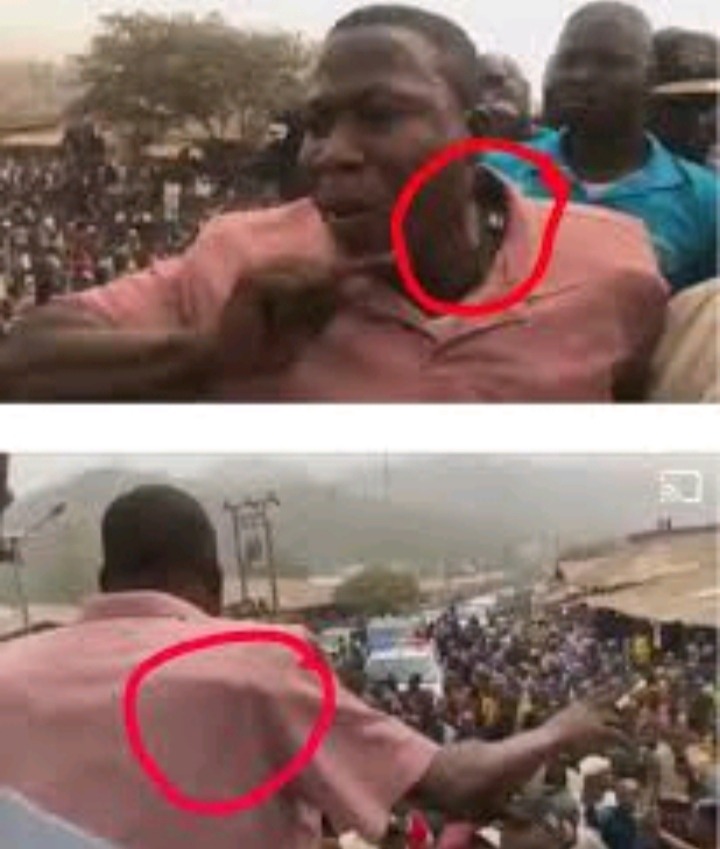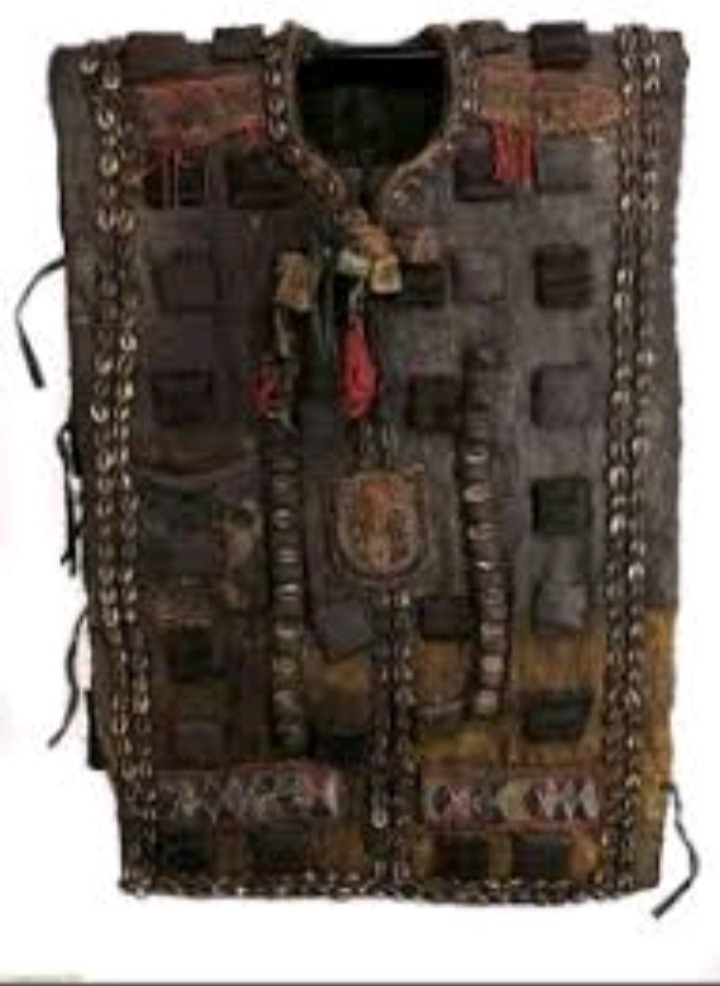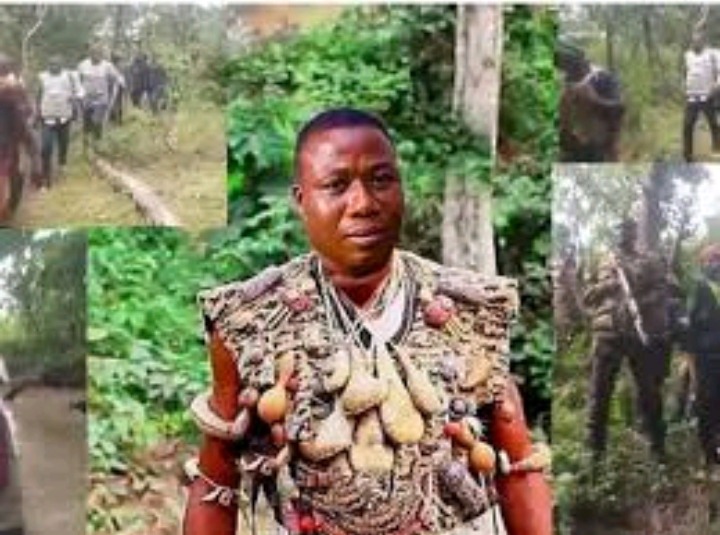 The charms are all over his body which one can say its for protection. He is seen on the pictures surrounded by many youth and security guards.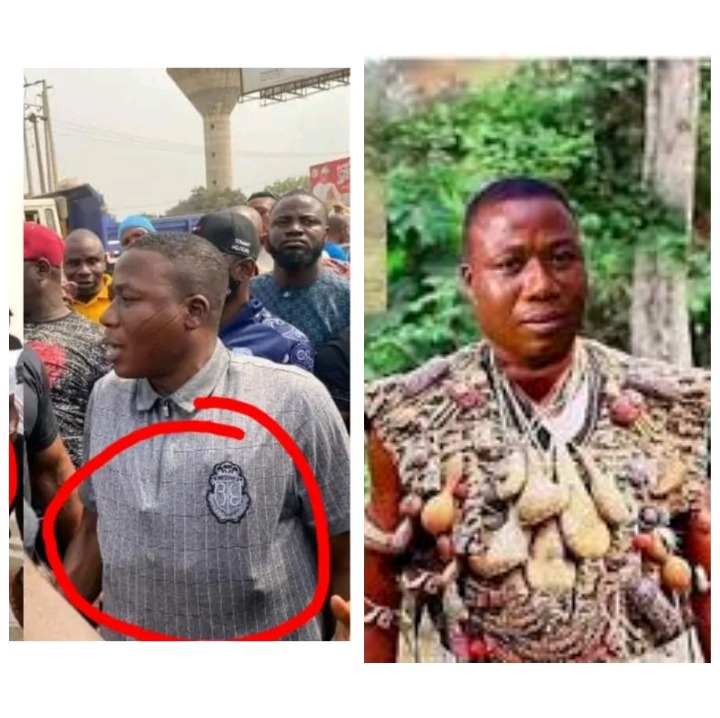 He gained more social media gain when he gave the Fulani herdsmen a seven days notice to leave the land after the death of Dr Aborode.
Mr Igboho is currently the chairman Adeson International Business Concept Ltd and the Akoni Oodua of Yoruba.
Source: https://en.m.wikipedia.org/wiki/Sunday_Igboho
Content created and supplied by: MORGAN1 (via Opera News )