Freemasonry, the teachings and practices of the secret fraternal (men-only) order of Free and Accepted Masons, the largest worldwide secret society. Spread by the advance of the British Empire, Freemasonry remains most popular in the British Isles and in other countries originally within the empire.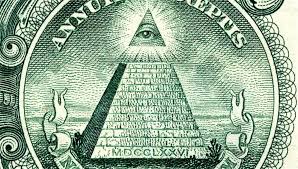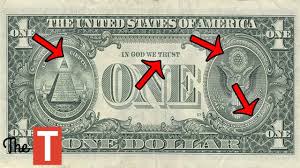 The back of the dollar bill features an incomplete pyramid with an eye on top of it. Many people -- including some Freemasons -- say it's a Masonic symbol, but that's not the case. UCLA's Margaret Jacob says these symbols have been used by many different groups, including Masons, throughout history.
"I'm sure there are a lot of Freemasons who want to believe [they're Masonic symbols] and who will tell it to you, because it makes the Lodges seem important," Jacob said. "I mean, if you have a symbol on the dollar bill, that's a big deal!"
Brent Morris said there are two types of people who want to promote the idea that the symbols are Masonic: "The pro-Masons and the anti-Masons -- and that pretty well covers the universe.
"The Eye of God is a common icon for God looking over the affairs of man," Morris said. "It's an icon that appears in cultures across the centuries. The uncompleted pyramid [which also appeared on a 50-pound Colonial note] represented that our country was not yet completed, that we were continuing to grow."
from: https://www.cbsnews.com/news/9-things-you-didnt-know-about-freemasonry/
While on it check the list of Top 10 richest churches in the world and see where is the freemasonry organization positioned at https://www.operanewsapp.com/za/en/share/detail?news_id=b299d85093cfea968c6dd569fb372069&news_entry_id=s424f73fe210216en_za&open_type=tanscoded&request_id=232694864f2e8023802e197b62851f44cd2c625f&from=publisher
Content created and supplied by: TruthFact (via Opera News )