Former president Jacob Zuma Zuma's decision to defy an order from the Constitutional Court appears to be justified. This is according to some of his staunch supporters, one of them the Black First Land First leader Andile Mngxitama. In another pro-Zuma Facebook post, Mngxitama shared a picture justifying Zuma's decision to defy the constitutional judgement compelling him to appear at the Zondo Commissions.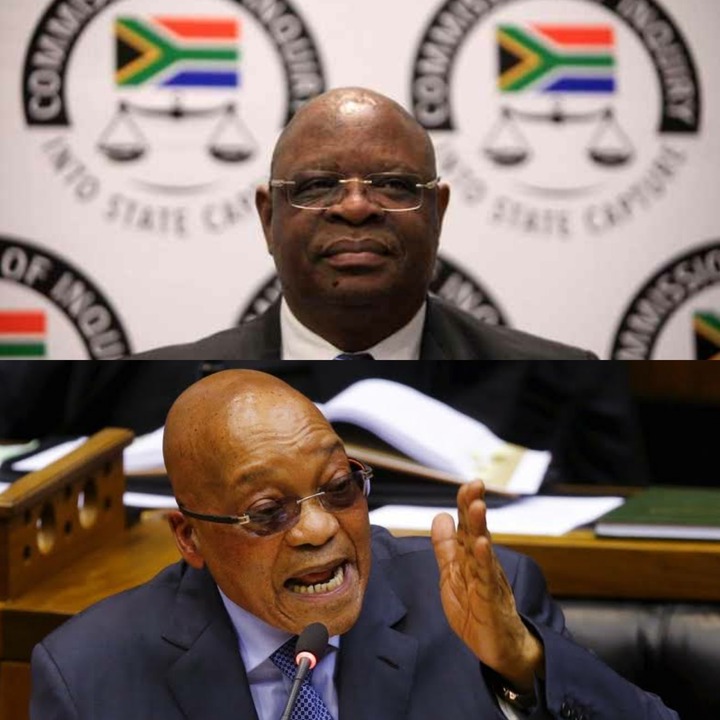 The picture which is doing the rounds on social media, reveals ANC official Itumeleng Mosala, who is marching against the removal of Jacob Zuma in the "Zuma Must Fall" protest in 2017. What is interesting, according to some, is that Mosala, who clearly has a biased against Zuma, is now the Zondo's Commission Secretary. Andile Mngxitama's simply described this as "Evil people, pushing the Stellenbosch agenda shamelessly."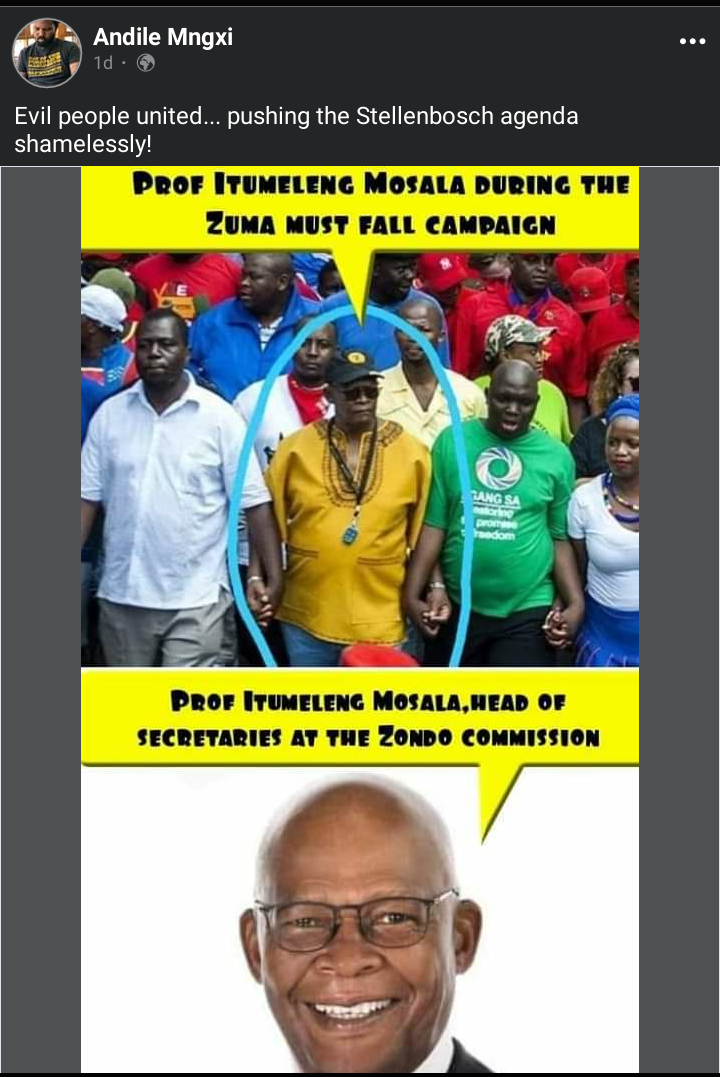 The former president has always complained about the anti-Zuma tone of the Zondo commissions. His attempts to have Deputy Chief Justice recuse himself last year failed, resulting in the former president walking out of the commission with Zondo's permission. He vowed never to set foot again at the commission. The appoint of Itumeleng Masala is most likely among the reason behind Zuma's defiance.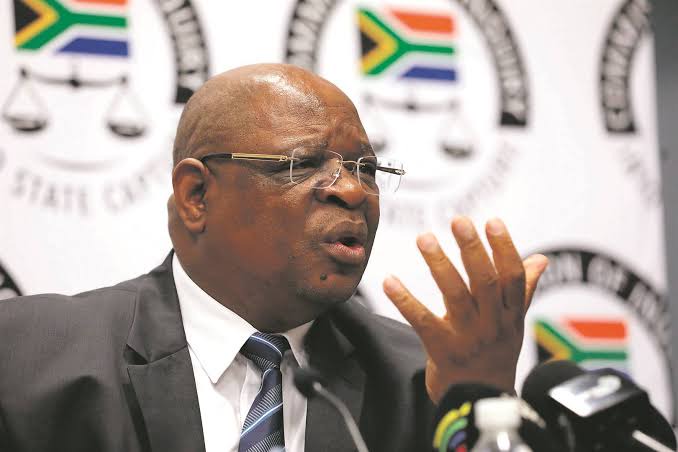 Attempts from EFF  to change Zuma's mind only resulted in both Zuma and Malema smiling for the camera during their "tea party" last week at Nkandla. The former president remains defiant.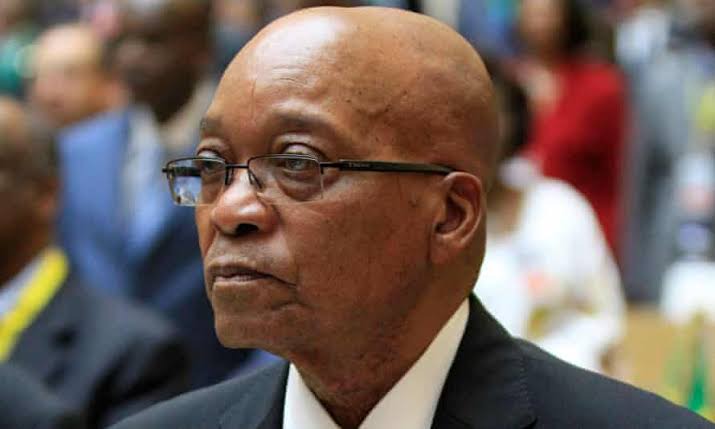 Sources: Facebook Andile Mngxitama
Content created and supplied by: Phakzo (via Opera News )