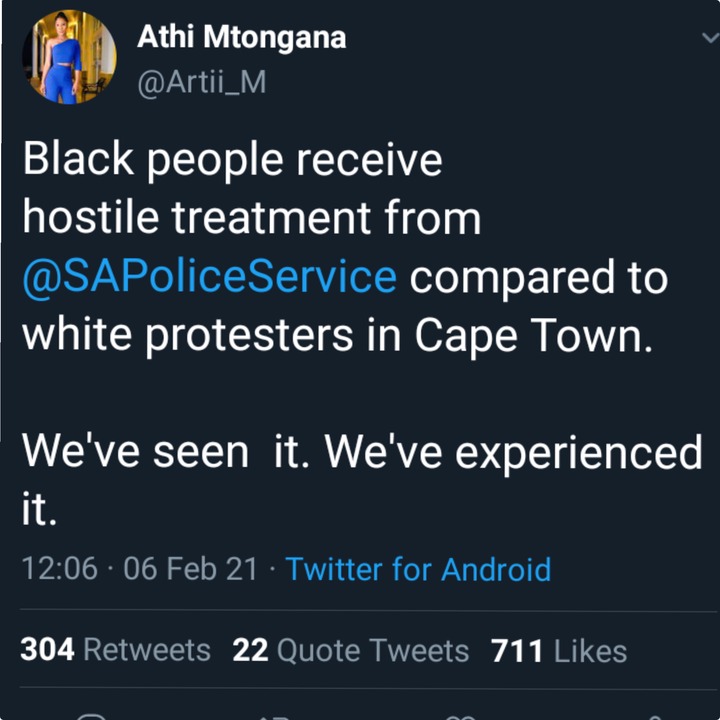 Black people receive hostile treatment from South African Police Service compared to white protesters in Cape Town. We've seen it. We've experienced it. 
The woman kind of has a point because of the videos that have surfaced about how police officers to treating black people compared to white people, and there's country of South Africa, even the likes of Bheki Cele have showed favoritism towards white people over black people and a video surfaced showing exactly that.
In the video the man was with a white woman at the beach the woman didn't even have a mask, but in another incident where a black man was found by Bheki Cele along as police officers without a mask he ordered the police to arrest the man.
In this kind of behaviour or treatment towards black people is believed to be going on around every province in South Africa, it's clear that the police have adopted the ways of the apartheid police the way they used to treat black people and they're doing it on their own kind.
Goes without saying that a lot of people in South Africa are not happy with this, considering the fact that this is our country and the police are showing favoritism towards foreign nationals and white people.
https://twitter.com/Artii_M/status/1357994125077970944?s=09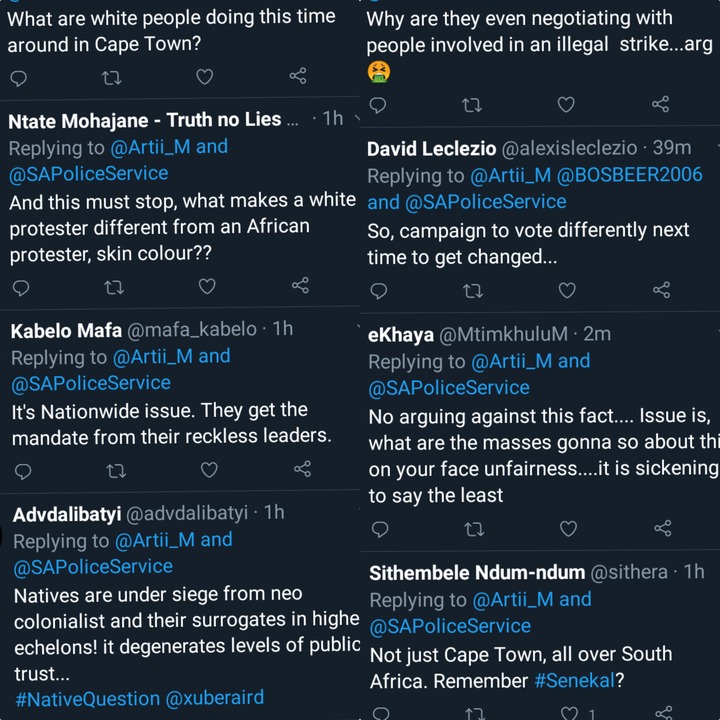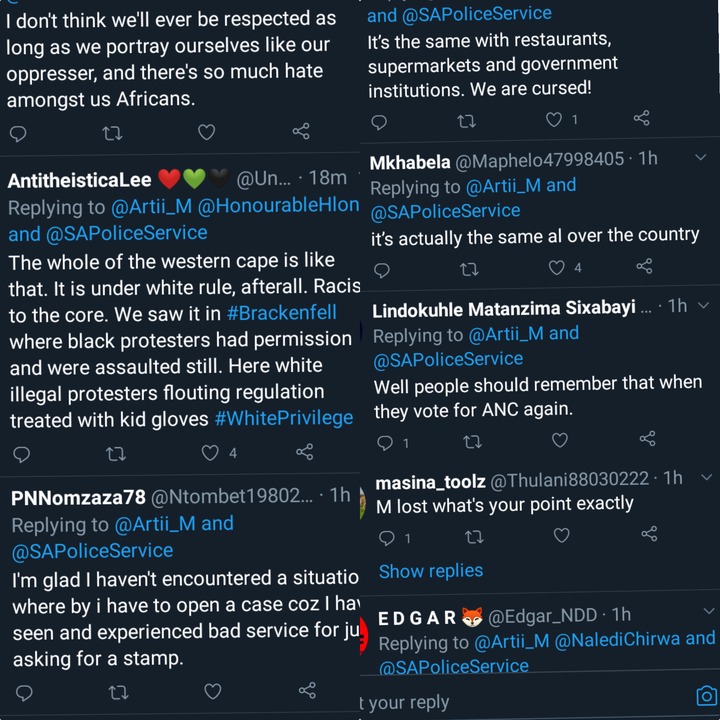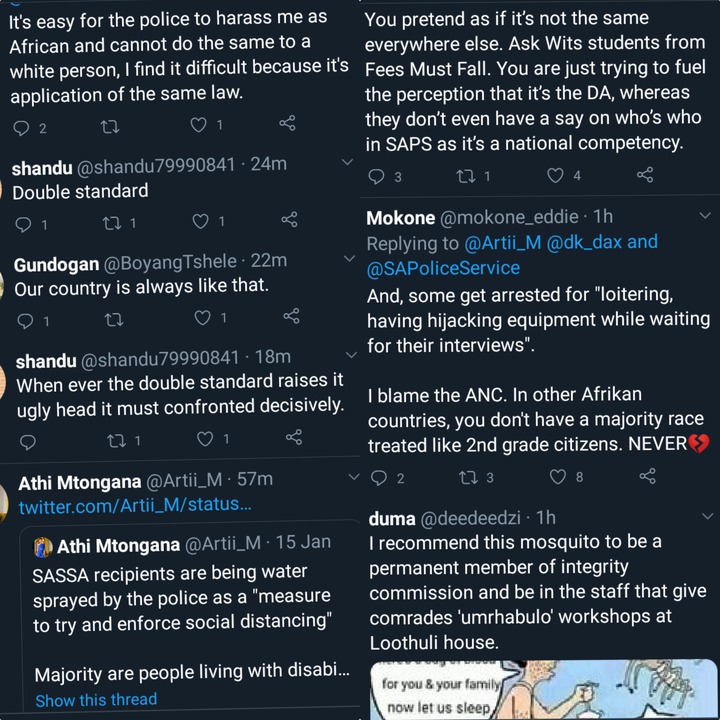 Content created and supplied by: Newcaster (via Opera News )