Man loses his eye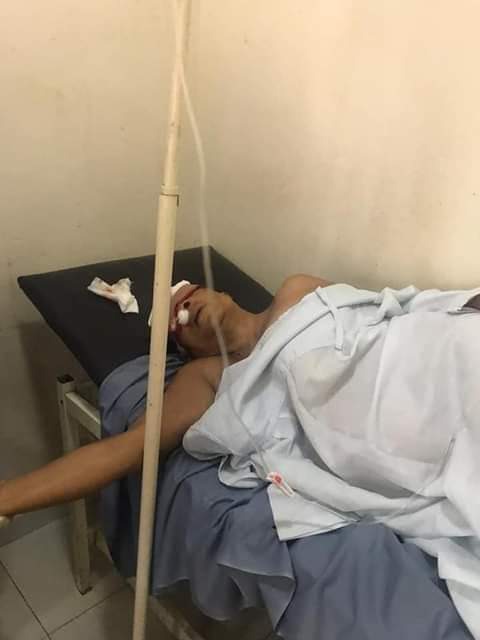 This woman was also wounded in a protest.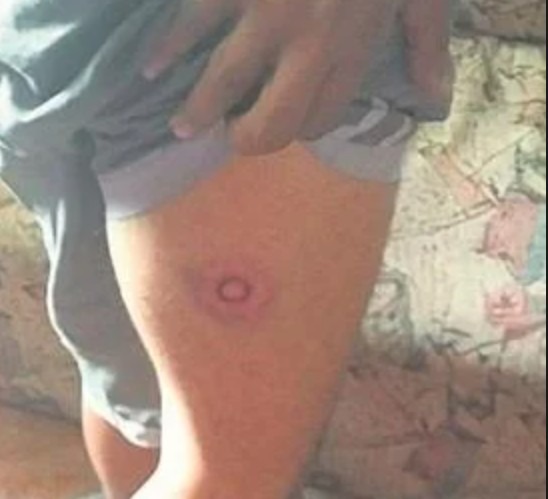 A YOUNG man's life changed irrevocably on Friday when he was shot in the eye with a rubber bullet during a protest action.
The 26-year-old man from Atlantis does not want to be identified for safety reasons. He says his injured left eye was removed in the Groote Schuur hospital on Monday.
"They (the doctors) could not save it," said the man from the hospital.
According to the young man, he was visiting a friend in Castalis Street when they heard the noise of protesters.
"When I looked down the corridor, the protesters ran in our (his and his friend's) direction.
"I felt I was shot and turned around.
"I was shot in the back again."
The man says the blood ran down his face and he was convinced he was going to die. "I found my way home and asked my sister to call the ambulance.
"The ambulance not enter. I had to bleed and walk down the street to OK, where the ambulance was waiting. "
The man was then taken to the local hospital and transferred to Groote Schuur the next day.
At the hospital, he found another Atlantis resident who was also shot in the face and near his eye during the protest.
"At least he did not lose his eye. The number of shots fired at the protesters shows the police wanted to injure us. It was not just to drive people apart. "
The man says as soon as he is discharged, he will lodge a complaint.
According to a Atlantis resident, the protest over housing flared up on Thursday when people occupied a patch of land.
"The people have already marked out their plots and some of them have set up structures.
"The members of the Red Ants security demolished the structures."
On Friday night, the situation became violent when the police were also called.
Several residents were allegedly shot, assaulted and intimidated in the action. Some of the victims complained to the SA Human Rights Commission (SAHRC).
The community is expected to meet with pastors and Revs. Chris Nissen of the SAHRC meets.
The City of Cape Town says there are about 300 000 people on its housing waiting list.
According to Malusi Booi, mayco member for housing, the City of Cape Town is working on various building projects that include community rental units, the upgrading of informal settlements, gap housing and state-subsidized housing.
"In the Metro, the demand for affordable housing is great."
Booi says they had already started identifying housing projects in Atlantis in November 2020.
"The projects include gap housing and state-subsidized housing that will benefit 3 600 people."
Booi condemned the violent protests.
Capt. Frederick van Wyk says the police did not receive any complaint that people were injured in the protest action.
"People are advised to lodge a complaint with the Atlantis police management or with the independent police investigation directorate."
source: https://www.facebook.com/158819654142416/posts/4034787626545580/
Content created and supplied by: Moeletsi (via Opera News )