18 February 2020
13:56
Johannesburg, South Africa
Trésor Botaka
Have you ever taken a picture and seen a photo bomber in it with you? It's quite annoying, just ask the poor SABC news anchor who suffered this dreadful event…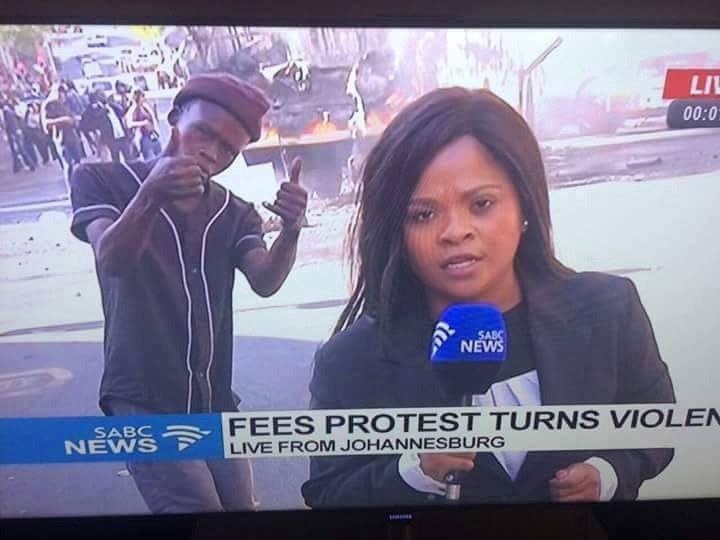 Apparently the picture you see was taken during a fees must fall protest and people have been left wondering whether or not this boy is a student and if he is, what is his major?
Let's laugh and remember …
Please do note that the article or text portion was not meant to be very informative or anything at all, it was merely added as a side dish to accompany the picture above, it is merely a puff piece.
DISCLAIMER on ALL PICTURES
I'm not the owner of the picture, nor did I capture it or claim to own the rights to it, it is a picture that was taken from twitter.
Source:
Content created and supplied by: Trésor_Botaka (via Opera News )